Verizon Shares Fall After Q2 Earnings
by Rebecca Muir on 27th Jul 2016 in News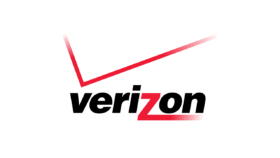 One day after announcing plans to acquire Yahoo Inc., Verizon Communications Inc. (NYSE: VZ) reported its first decline in quarterly revenue in six years. Sluggish subscriber growth underscores why the US's biggest mobile phone provider is seeking new sources of revenue through acquisitions like Yahoo. Also in this piece, we discuss Apple's Q2 2016 earnings and the impact on the digital advertising ecosystem. 
Verizon
Profit for the period between April 2016 and June 2016 (Q2 2016) fell by 83% to USD$702m (£535m). The company blamed the decline on a strike by 40,000 employees that started in April and lasted seven weeks.
Verizon's share price declined by over than 1.5% after the firm released its results.
In an attempt to begin to challenge Google and Facebook, Verizon announced yesterday that it plans to buy Yahoo's core internet business for USD$5bn (£3.81bn). The company will use the acquisition to continue to transform its business into a global media company. It plans to combine Yahoo with the AOL brand it purchased for USD$4.4bn (£3.35bn) in 2015.
The Yahoo Verizon deal should be completed in early 2017.
Speaking about the acquisition, Verizon chief financial officer, Fran Shammo, said during a call with investors: "Yahoo brings viewers. Viewers bring advertising. Advertising brings top-line growth."
Verizon's hypothesis is that content creators and advertisers are seeking alternatives beyond Facebook and Google as the market for digital media expands. This year, Google holds about 31% of digital ad revenue globally and Facebook had 12%, according to eMarketer. Yahoo and AOL combined have about 2.2%.
McAdam said his goal is for the carrier's media business to grow faster than the overall market. "We're a small player today, relative to Google and Facebook", he said. "All we need to do is take more than our fair share of the growth of the market and this will be a success for us."
"The big advertisers have come to us saying that they have more ads to place than they have good places to put them", Chairman and CEO Lowell McAdam said. "We will be one of the few that can deliver advertising and content across the home, across the mobile device, and across the internet."
Highlights
– Total operating revenues in second-quarter 2016 were USD$30.5bn (£23.2bn), a 5.3% decrease year-on-year, its first drop since 2010, despite three quarters of declining growth
– AOL delivered strong revenue growth in second-quarter 2016
– New revenue streams from IoT continue to grow, with revenues of approximately USD$205m (£156m) in second-quarter 2016, a year-on-year increase of about 25%
Apple
Highlights
– Quarterly revenue was USD$42.4bn (£32.29bn), down from USD$49.6bn (£37.77bn) year-on-year
– Quarterly net income was USD$7.8bn (£5.94), down from USD$10.7bn (£8.15bn) during the same quarter last year
– Revenue per diluted share was USD$1.42 (£1.08), down from USD$1.85 (£1.41) during Q2 2015
– Gross margin was 38%, compared to 39.7% in the year-ago quarter.
Analysts were expecting earnings to be lower: USD$1.38 (£1.05) per share on revenue of USD$42.09bn (£32.06bn). As a result, Apple added tens of billions of value back to its share price, which rose more than 6%.
"We are pleased to report third-quarter results that reflect stronger customer demand and business performance than we anticipated at the start of the quarter", said Tim Cook, Apple's CEO. "We had a very successful launch of iPhone SE and we're thrilled by customers' and developers' response to software and services we previewed at WWDC in June."
As iPhone sales continue to fall, (Apple said it sold 40.4 million iPhones, compared to 51.2 million in the last quarter), Apple's Services business has gone from strength to strength. "Our Services business grew 19% year-on-year and App Store revenue was the highest ever, as our installed base continued to grow and transacting customers hit an all-time record", said Luca Maestri, Apple's CFO. "We returned over USD$13bn (£9.9bn) to investors through share repurchases and dividends, and we have now completed almost USD$177bn (£1.35bn) of our USD$250bn (£190bn) capital return program."
Still, Ross Gerber, CEO of wealth and investment management firm Gerber Kawasaki, said there was a missed opportunity with Apple TV. Sales of "other products" were down 16% year-on-year to USD$2.22bn (£1.69bn), the company said.
"We have to address Apple TV, which is still a mess of apps, and the easiest way to do it is by using the cash balance", Gerber told CNBC's Closing Bell: "We're very, very unhappy with this cash sitting here with so many opportunities to buy Tesla and to buy Netflix and master the universe of technology in the future. […] I would like to see Tim go out there and do something bold, otherwise it's going to be tough to keep growing."

Source: Google Finance

Source: Google Finance
TagsAd TechAppleDataDisplayEarningsMobile