Consumers Only Seriously Consider Two Brands; AOV Increasing on Smartphones
by Hugh Williams on 24th Nov 2016 in News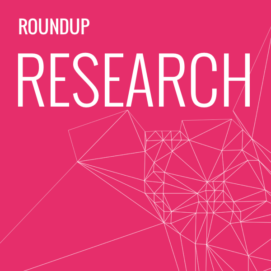 ExchangeWire Research's weekly roundup brings you up-to-date research findings from around the world, with additional insight provided by Rebecca Muir, head of research and analysis, ExchangeWire. In this week's edition: Consumers only seriously consider two brands; AOV increasing on smartphones; UK leads Christmas shopping despite Brexit; and Attention spans on the rise.
Consumers only seriously consider two brands
Though aware of many brands, consumers enter the journey to purchase with a very limited shortlist of brands they are considering, research by Quantcast entitled The Road Less Travelled, finds.
While consumers enter the decision-making process aware of up to nine brands, they are only seriously considering up to two. This rapid reduction to a narrow shortlist is driven by brand visibility and previous usage. This highlights the need for advertisers to engage with consumers before they even start the sales cycle, in order to be placed on a consideration list when they do.
According to the study, only four in ten consumers go on to buy one of the brands they shortlisted. Among the 81% of consumers who enter the journey with a narrow shortlist, those who go on to purchase a brand on their shortlist are 2.7 times more likely to see advertising in the final phase of their decision-making process.
Just over one in five decision journeys involve a 'change of heart', whereby a consumer purchases a brand which they didn't originally shortlist. When consumers switch and purchase a brand not on their shortlist, price, value and promotions have the strongest influence on this switching behaviour.
AOV increasing on smartphones
In Q3 2016, the global share of traffic from smartphones rose to 40.33%, from just 24.15% in Q3 2015, finds Monetate's Ecommerce Quarterly Report. In the US, this figure reached 45% this quarter, and 58% in the UK.
Conversion rates for smartphones lag behind their tablet and desktop counterparts by a considerable amount, and declined YoY. Conversion rates have declined for each major mobile platform over the past three quarters. However, iOS devices still earn the best conversion rates and the greatest share of website traffic (33.9% vs. 18.5% for Android).
Monetate found that mobile conversion rates peak between 7pm and 10pm. Mobile sessions are also longer than the average session during this three-hour period. At 9pm, for example, the average session on mobile is 16% longer than on other devices.
The study finds shoppers are becoming more comfortable purchasing big-ticket items on their phones. Average Order Values (AOV) still lag their desktop counterparts, but smartphone AOV is on the rise. It highlights tablet and desktop AOV remains roughly steady, while mobile phone AOV climbed from USD$82 (£66) to USD$94  (£76) over the past five quarters.
UK leads Christmas shopping despite Brexit
Christmas spending in the UK will increase to £77.56bn (USD$95.95bn) in 2016, according to new research from RetailMeNot and the Centre for Retail Research. This will mean British households spend 50% more on Christmas than the European average.
Shopping on mobile devices will be one of the key drivers for this growth and will increase by 51.2% compared to last year. It reveals that sales on smartphones and tablets will make up for 42.3% of the online Christmas spend this year and bring £8.87bn (USD$10.97) to British retailers.
The average British household will spend £809.97 (USD$1,001.99) this Christmas, compared to average spend of £540.42 (USD$668.27) for the rest of Europe.
Severine Philardeau, VP of Retail and Brand Solutions at VoucherCodes.co.uk, part of RetailMeNot said: "Brexit or no Brexit, Christmas will always be a peak holiday for spending and this year is no different. The retailers who will win this Christmas will be those embracing digital and mobile as well as moving towards a seamless shopping experience across all channels."
Attention spans on the rise 
Consumer attention is on the rise in the UK, according to research by Tube Mogul. To measure this, the study looks at Viewable Completion Rate between Q3 2015 and Q3 2016. Over this time, the UK saw a YoY rise of 21%, from 20% to 41%.
The UK is Europe's leader in viewable completions, with rates second only to Belgium, a relatively young market susceptible to noisy data. Viewable completion rates have made consistent gains each quarter, and have doubled since last year. While rates in the 60% range are available, UK campaigns tend to cluster around the 41% mean for 15 second desktop video ads.
Viewable completion rates in the US have doubled over the past year, driven by marketers' commitment to improving viewability and engagement. Desktop rates upwards of 80% are achievable, though some advertisers choose to pursue different campaign objectives like cost efficiency, lowering the market-wide average. Indeed, some advertisers look to mobile video for viewable time in front of their audience. While mobile viewability standards are still nascent, completion rates in the US – among the world's highest – are nearly twice those seen on desktop.