Data, Measurement & Technology in 2017: Experts Predict
by Lindsay Rowntree on 15th Dec 2016 in News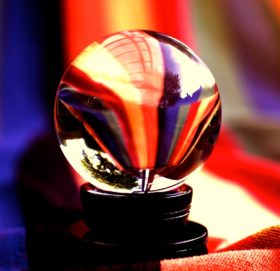 2016 has truly shown how dynamic an ecosystem the digital advertising industry is. There have been highs and lows, but it has certainly been memorable. In a series of features reflecting on the past year and looking ahead to what we can expect in 2017, ExchangeWire invite over 100 thought leaders from across the industry to share their views. In the latest series instalment, experts deliver their opinions on how data, measurement, and technology will evolve in 2017.
DMP-DMP integration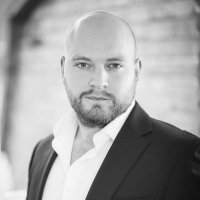 "By 2017, a large percentage of advertisers will be working with their own DMP solution. So will their agencies and their publishers. The problem is this won't always be; and, in fact, will rarely be the same DMP across the board. If advertisers want to get access to data assets being used by a publisher in their own DMP, they will need a direct DMP-DMP integration. These currently aren't common place and, in fact, I think Lotame is one of the only DMPs on market to have some of these integrations currently in place or in the works. They will, however, become very common moving forward, as data portability is a core competency of the DMP. What will be interesting is that the large automated cloud solutions (Adobe, Oracle, Salesforce) are very unlikely to work together due to the competitive nature of their businesses – another great opportunity for Lotame as the only truly independent and agnostic DMP on the market."
Miles Pitchard, Head of Marketer and Agency Solutions, Lotame
Greater use of data layering
"There will be more use of multiple data sources in 2017 as more companies try to mesh fragmented data sources into a unified view across devices. Those who are successful will be able to use sources such as TV measurement, broadcasters login data, operators subscriber data, advertisers customer data, and third parties with all sorts of behavioural, purchase, and geolocation-derived data to create a more powerful understanding of their target consumer."
Jana Eisenstein, MD EMEA, Videology
Increased data will drive AI growth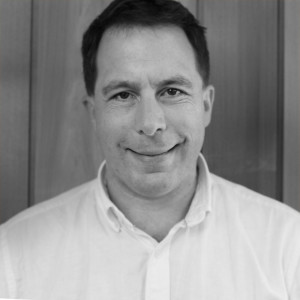 "2017 is shaping up to be an exciting year in the advertising space. The challenging landscape which emerged over the last 12 months is going to drive innovation and better advertising from everyone in the ecosystem, from brands to ad tech providers to publishers. Artificial intelligence will be absolutely vital in this process – AI burst onto the ad tech scene this year, but it's going to come into its own in 2017. For brands and agencies, AI offers the opportunity to reach the people who are most likely to be influenced by their advertising, at the moment it is the most likely to have an effect. As more data becomes available from wearables and the internet of things, artificial intelligence is going to become more refined and have increasing importance when it comes to delivering ad campaigns. AI is also going to drive a shift in campaign measurement and optimisation next year as clicks and views are superseded by brand metrics such as purchase intent, and footfall in store. The evolving technology will mean brands are able to both improve and prove the ROI of their campaigns."
Stephen Upstone, founder and CEO, LoopMe

Increase in DMP accountability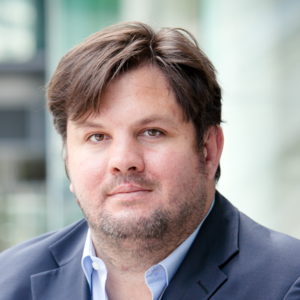 "There will be a big shift in the DMP space – but not just growth. There is going to be increasing pressure for systems to actually show the ability to action data and provide value for money – not remain underemployed, as so many do today."
Rob Webster, Chief Product Officer, Crimtan
.
'Retention' will become the new 'acquisition'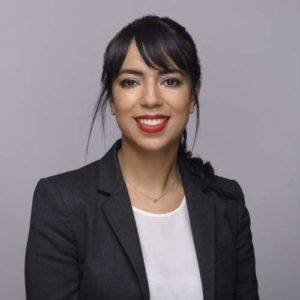 "Next year is going to be all about new loyalty, as the giant that is McDonald's finally follows the likes of Starbucks in rolling out a quick-pay and loyalty app. Recent research from Forbes and Sailthru actually shows that retailers that increased their spending on retention strategies in the last three years were twice as likely to increase market share over those spending more on acquisition. As we move into 2017, we're seeing retention become the new acquisition; and this is one of the reasons explaining the sudden enthusiasm around loyalty programmes. Loyalty as we know it, is ending. Next year we'll see brands offering a frictionless and unique experience to customers, applying the intelligence they have about what their customers want that can be found in data."
Hanan Belarbi, Head of Data, Naked
Tracking technology consolidation from advertisers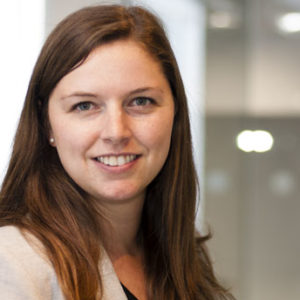 "In 2016, marketers were increasingly interested in using attribution to stitch together their entire media mix. Attribution has been around a long time; but I think we are starting to see the democratisation of multi-channel and multi-device attribution with bigger players like Google 360 and Atlas vying for market share. At the heart of this is the ability to break down tracking barriers and the 'walled gardens' that we are always hearing about, which prevent accurate measurement. In 2017, I expect to see this trend continue with more advertisers consolidating their tracking technologies and/or creating more robust data architecture via DMP technology to facilitate more accurate measurement."
Jenny Thompson, Head of Data Science and Advanced Analytics, Forward3D
Online & offline integration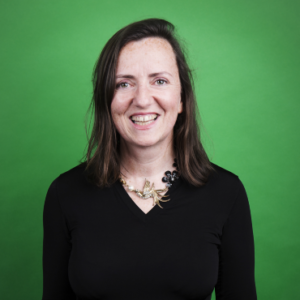 "In 2017, marketers will be challenged by fully connecting online and offline behaviour. While e-commerce will continue to grow, we know offline sales still account for a significant portion of overall sales returns. It's a problem that the industry has still not fully solved; and so we still require greater understanding and tracking of the full consumer journey. Consumers move seamlessly from online to offline and back again, so the need to join up online and offline experiences has never been greater. Therefore, next year we can expect to see the industry making a significant effort to be more accurate when it comes to tracking the entire consumer journey, in order to truly understand the impact of traditional and digital media. Google have made a lot of progress in this area of measurement over the past 18 months, claiming to have measured over one billion store visits. This data can now be linked to Google Adwords to give a total estimated conversion figure, and provide much needed insight into customer behaviours. E-receipts and loyalty cards are also useful solutions to try to match online to offline; but 2017 should bring greater progress in this area for marketers"
Shenda Loughnane, Global Strategy Director, iProspect
The year of common ground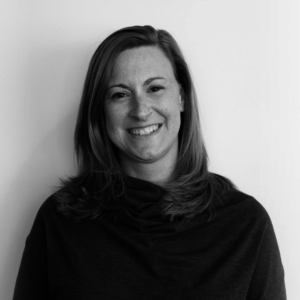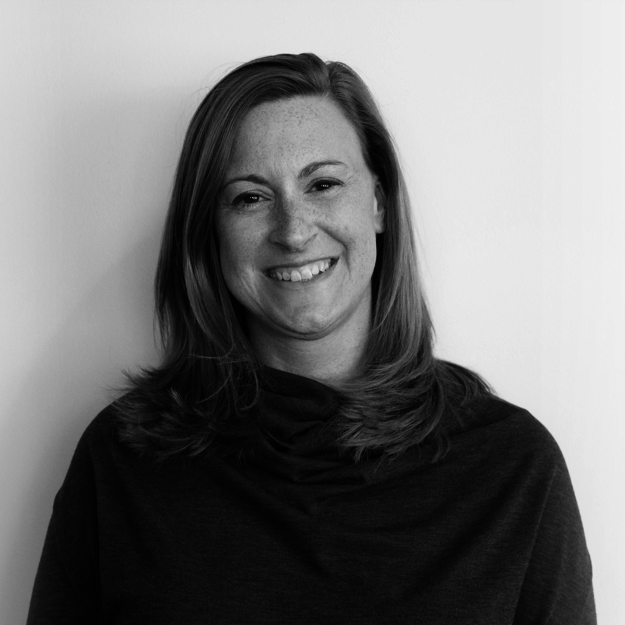 "Header bidding moved from a buzzword to a programmatic game changer in 2016. Now, in 2017, historically opposing forces will need to unite to realise its full potential. The implementation of header bidding alone is enough to require collaboration. On the tech side, dev teams should be brought into the revenue conversation early, so they can understand the power of programmatic and implement code swiftly. Technology providers should continue to innovate towards increasingly faster response times and lighter code requirements. Publishers should focus on user experience to mitigate growing ad-blocking concerns and, if they aren't already, focus on the IAB Tech Lab LEAN principles. Conversation should continue behind a universal cookie that could help across the board as well. And, last but not least, communication should increase inbetween buyers and sellers to get back to the basics in identifying and achieving KPIs. The increasing abundance of new metrics, technologies, and delivery priorities necessitates more human interaction than ever, despite delivery being more and more automated. If we all work together and hold each other accountable, 2017 will be an amazing year in online advertising."
Stephanie Snow, Vice President of Ad Operations, Intermarkets
Better Measurement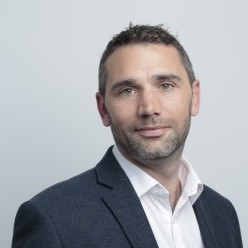 "It's no secret that media consumption behaviours are changing rapidly, which has led to greater challenges, as well as opportunities, for better cross-device attribution. More than half of US companies are expected to have implemented multi-channel attribution models by 2017. A lack of ability to track and measure across channels, coupled with fraud and viewability being well documented topics, for brands to actually move their huge spend into programmatic, they want reassurance that the ads they pay for are actually seen by their human target audience. As true measurement is imperative, we will continue to see improvements in measurements including the introduction of viewable cost per thousand (vCPMs) as well as greater fraud detection and prevention technologies."
Tim Webster, CSO, The Exchange Lab
Data science will change the game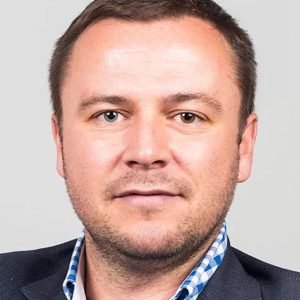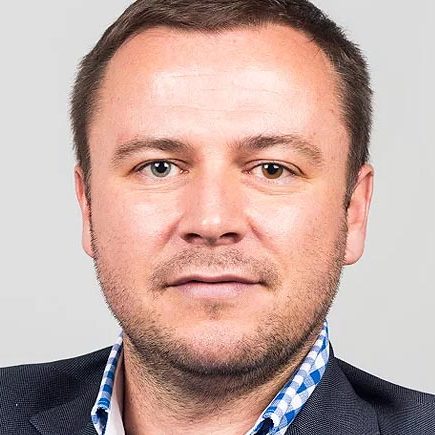 "We'll see the rise of marketing's new superstars, the Data Tsars. Data is the oxygen that businesses now crave – high-performance, data-driven marketing solutions are being adopted by more brands, making the role of the data scientist a critical piece of the marketing organisation. The evidence from many leading brands using data to fuel their business success is now too big to ignore; and it's a central pillar for any business today. Data science changes the game – it will unlock unseen insights, spot trends and identify consumer signals in real-time. We'll also see fraud reduce because of two reasons, the progress being made by the industry supply chain, led by JICWEBS, plus smarter tracking and an increasing focus by brands on people's sharing behaviour. Bots are sophisticated networks of non-human actions carried out without a brand or user's knowledge. However, the human action of content sharing cannot be falsified."
Craig Tuck, UK MD, RadiumOne
Increased data quality guidelines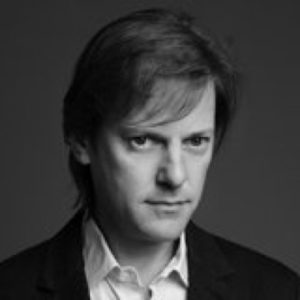 "2016 was the year of data. We forecast that in 2017 we will start discussing data certifications. Currently, the data field doesn't have quality guidelines. When data is bought, the buyer usually doesn't have any knowledge of the source delivering the data, how old is it and how unique it is. Try to look at the data collected about you using advertising cookies on your computer and you will be surprised how you are profiled."
Oded Napchi, CMO, HIRO Media