Methbot controversy; Native Advertising Grows Rapidly
by Sonja Kroll on 23rd Dec 2016 in News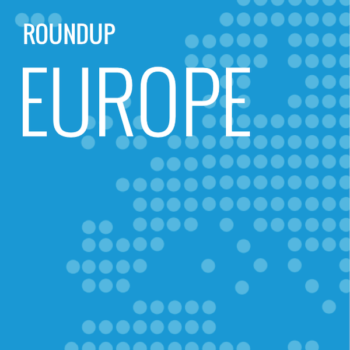 ExchangeWire round up some of the biggest stories in the European digital advertising space. In this week's edition: Methbot controversy; Native advertising grows rapidly; Nielsen acquires Gracenote; TubeMogul becomes Instagram Partner member; and Blis partners with Moat. 
Methbot controversy
A recent news story first broken on Adexchanger has been discussed controversially this last week. Following the disclosure by fraud detection company WhiteOps that a Russian botnet is syphoning off millions of dollars from advertisers every day, reactions to the piece have ranged from appeals to the ad tech industry to get together for a common standard, to calling the revelations sensationalist.
According to WhiteOps, Methbot is responsible for ad fraud costing the industry up to USD$1bn (£809m) a year with fake web pages and inventory, which receive fake ad impressions every day. Average CPMs were calculated at USD$13 (£10.5) leading to falsified ad spends of up to USD$5m (£4.04m) in the US per day. WhiteOps say they are already cooperating with the authorities to put an end to the illegal activities.
Reacting to the news in a blog post, ex-ad tech executive Mike Nolet has put his finger on some of the problems with ad fraud and ad fraud detection. He thinks the fraudulent ad spend numbers cited by WhiteOps are highly exaggerated and is calling on large industry players to actually report the fraud in order to let government authorities take down the perpetrators.
Industry players are making their feelings known, too. In a comment, AppNexus's CEO and co-founder Brian O'Kelley disclosed that AppNexus had examined their own logs for the Methbot fraud – and only found USD$500 (£404) worth of ad spend wasted on the fraudulent IP addresses. O'Kelley is more concerned about the impact of 'hype' news on marketers: "The real casualty is that marketers will see this and say that digital advertising is fraught with fraud, and spend money on other channels, or on Facebook."
Native advertising grows at 'explosive rate'
According to Adyoulike's 'Global Ad Spend Growth' research, native advertising is growing rapidly. In Western Europe, the UK is the biggest market with USD$5.8bn (£4.69bn) spent on native advertising. In other markets, native advertising will reach USD$4.4bn (£3.56bn) in Germany and USD$2bn (£1.62bn) in France.
Julien Verdier, CEO and co-founder, Adyoulike comments: "Last year's research showed the market growing to USD$59.35bn (£48bn) by 2018. This updated research sees the global native advertising market growing to USD$85.5bn (£69.15bn) by 2020. More advertisers and publishers now fully understand the native advertising market, hence the anticipated growth. Native programmatic means we'll see even more scale and more trading across national and regional borders."
In eastern Europe, native advertising investments will more than double from USD$1.83bn (£1.48bn) in 2016, to USD$3.89bn (£3.15bn) in 2010, with Russia contributing the largest spend to the research: USD$1.89bn (£1.53bn) are forecast for 2020 for the country alone.
Similarly, native advertising is predicted to double in the Middle East and Africa region. Currently native ad spend is at USD$630m (£509.5m), which is set to rise to USD$1.34bn (£1.08bn) in 2010.
Overall, global investments in native advertising will increase by 213% from 2016, the growth research says.
Nielsen buys Gracenote
According to Tribune Media, Nielsen will acquire all of Tribune's digital and data business operations, i.e. Gracenote. The deal is worth USD$560m (£452.9m), with an after-tax profit of USD$500m (£404.4m) expected for Tribune.
Gracenote supplies date for movie and TV listings, as well as music. Nielsen is planning to have the metadata company operated from their California headquarters.
"This acquisition provides Nielsen with a significant asset in our mission of measuring and understanding consumer behavior", said Karthik Rao, president, Expanded Verticals, Nielsen in a report by Billboard.
John Batter, Gracenote's CEO, added: "Nielsen is a natural home for Gracenote. Both companies have entertainment data at their core and have spent years delivering services to the world's top media brands. Bringing together our data for driving discovery, and tuning in with Nielsen's deep insights about what people are watching, listening to, and buying makes a formidable combination."
Tribune want to focus on their TV and entertainment operations and, therefore, let go of Gracenote, which they had bought in 2014.
TubeMogul become official Instagram Partner Program Member
After becoming a Facebook Marketing Partner earlier this year, TubeMogul has now been named an Instagram Partner Member. Membership in the official partner program means that TubeMogul's US clients will receive elevated priority to technical support resources from Instagram.
"Instagram is a top mobile destination for consumers of all ages and is a premier option for marketers looking to employ a cross-screen advertising approach to build incremental reach", said Brett Wilson, CEO and co-founder, TubeMogul. "While marketers have had the ability to plan and buy both display and video advertising on Instagram through our platform for some time, we're very pleased to receive their official Partner Program badge and extend all the associated membership benefits to our clients."
Advertisers have been able to use TubeMogul's self-serve software to buy Instagram ads since April 2016, allowing holistic planning, buying, and measuring of their video advertising campaigns on Instagram and Facebook.
Blis partners with Moat
Location data specialist Blis choose Moat as their viewability partner. The companies just announced their partnership, underlining Blis' commitment to adhere to mobile guidelines for both mobile in-app and mobile web, as defined by the MRC.
"Advertisers are demanding clear definitions on viewability, Blis believe partnering with Moat gives us the best viewability analytics on the market", says Greg Isbister, CEO, Blis. "Viewability, along with other location metrics such as store visit rates, allows advertisers to understand how consumers are interacting with their campaigns beyond clicks and impressions."
Jonah Goodhart, CEO and co-founder, Moat, adds: "Location data is a valuable resource for marketers looking to reach their mobile-first consumers at the right time and in the right place. We are thrilled to work with Blis across all of their campaigns to provide marketers with even greater insight into how their audiences pay attention."
Ad FraudEMEAMedia SpendNativeProgrammaticViewability