Providing Context: How Intent Data Leads to Better Marketing
by Lindsay Rowntree on 13th Jan 2017 in News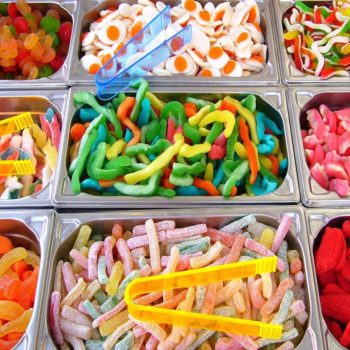 Ask a consumer to define 'SPAM' and 'Marketing', and the likely answer will be SPAM is anything they don't deem personally relevant and marketing anything that they do. In other words, writes Suzanna Chaplin (pictured below), commercial director, ESBConnect, it depends on that particular time and context – what may be SPAM one day, is marketing the next day.
In different channels, a consumer's intent is revealed in different ways. Search is the simplest, with intent revealed by what they enter into a search engine. In the display/programmatic world, intent data is gathered through cookies, by looking at what products and sites a consumer is viewing. In email, intent is shown by what a person is opening, clicking, and transacting on. All of these provide marketers with a glimpse of what the consumer is researching or buying, at that moment in time.
The more we understand consumer intent, the more effective our ads will become and less likely our own marketing will damage our brand.
When intent goes wrong
Intent, in theory, allows us to provide a consumer with a better experience, but it has it flaws:
- Cookies identify a machine, not a person
- Gift purchases can mislead advertisers down the wrong path
- Stalking can cause brand damage
Let's take cookies – have you ever explored your BlueKai Registry? Well it makes an interesting read. Apparently, I am in the market for a video game and a new car, despite being based in central London and the closest website I have visited related to video games is Amazon. So why is cookie data so poor when it comes to intent?
The main problem with cookies is the sheer quantity of third-party data sources available and the fact that you are not targeting an individual, but a device, which could be used by multiple people to browse and purchase.
Furthermore, intent data used in display does not provide a marketer with the context. For example, you may be looking for a present for a friend's baby, so you explore baby toys and then suddenly, you are retargeted with anything baby related.
Adding to this is the fact that cookie lengths are generally standardised, but your interest in a product may be momentary. Some purchases are more considered, like holidays or cars, but if my boiler breaks, I will only be in the market for a short space of time. Without the context, our ability to intelligently choose when intent is still relevant is limited.
Finally, we don't know who else is using that intent and, therefore, when the 'intent' assumption is becoming irritating to the consumer. No consumer wants to look on a site for weight loss and then suddenly be reminded that they need to lose weight everywhere they go online.
Finding a solution
One solution is using information gathered from email engagement to provide some context to intent data you are using in display.
Unlike a cookie-only intent strategy, utilising data from email engagement provides you with information on what a person is opening, clicking, and transacting on, at an individual level. In addition, you understand the context in which the person was clicking through. If somebody clicks through on an offer for M&S promoting gifts, you know that person is in the market for gifts and not something else.
Intent data from email can be then be linked to display inventory by cookie matching. You can do this by dropping cookies on an individual when they open and click an email, allowing you to build up a cookie/device profile of an individual, which then can be leveraged in display, social, or video.
The difference of leveraging email
The majority of the DSPs available at the moment do not offer email advertising as a targeting option, but do have the ability to take in data insight from mailers directly or via a DMP, so ask them about audiences derived from mail outs.
We, like many other companies, operate in the third-party mailing space. These companies mail multiple offers across various verticals in any one day. You can approach these companies and work with them to leverage their intent insight within your preferred environment, allowing you to gather intent data at scale. Furthermore, find somebody mailing in your vertical, you may land on a goldmine of intent data.
In email, intent works with an average CTR of 8% when offers are targeted according to intent, versus an average CTR of 5% for first-party data and around 3% for third-party data – imagine what is achievable in display. So, now is the time to ensure your offer is in front of the right person (not machine) at the right time, by deploying smarter marketing based on true intent, as revealed by email.