Holistic Audience Targeting Needs an Integral Approach
by Sonja Kroll on 26th Jan 2017 in News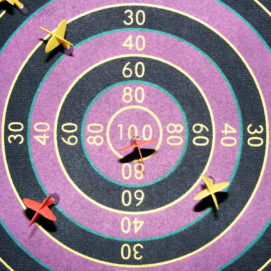 Marketers, particularly major retailers, are long accustomed to thinking 'location-first', experimenting with ideas and innovations aimed to enhance experiences by personalising information and incentives delivered to mobile devices based on consumers' current location. It's a mindset that has allowed these companies to wring tremendous value out of their hyperlocal business interactions and transactions, but continuing this growth in 2017 will need a new approach that goes beyond location, argues Tom Laband (pictured below), CEO and co-founder, adsquare.
The last year has seen a significant shift in the role of location in advertising, a change that has accelerated as more marketers explore options for location-based campaigns that focus on audiences, not technology. The trend was first documented by xAd, the global location DSP, last year when it surveyed 574 ad agency representatives and marketing decision makers across 11 countries. It found that the vast majority (80%) of mobile marketers harness location data to deliver consumers relevant advertising and experiences.
In other words, location as a proxy for audience has overtaken real-time location targeting and our understanding of what is needed to be relevant to consumers has expanded far beyond the goal to execute geo-fence campaigns. While the realisation that 'where we are' also helps define 'who we are' has paved the way for sophisticated targeting options, marketers must also move past the assumption that location is the key component in contextual marketing approaches and campaigns to reach the right consumer on their mobile device, with the right communications, in the right context. It's a mindset that short-changes their brands – and their customers.
In order to address and engage an audience that feels entitled to personal, relevant, and convenient communications and advertising delivered to their devices on their terms, marketers need to tap more data sources. This ranges from valuable offline data, like household or purchase information attached to a home location, to insights around what your target audience is doing on their smartphones, not just where they are when they are doing it.
Latest numbers from audience measurement company comScore show that people are doing more than ever on their smartphones and mobile apps. Its 2016 US Mobile App report estimates that mobile now represents "almost two out of three digital media minutes". As a result, mobile apps are approaching 60% of total digital time spent by consumers by platform. It's why mobile apps have become the 'remote control' of our everyday lives, and why 2017 will demand more marketers to have more insights around app usage – what audiences are doing in and on their mobile apps – in order to deliver effective and holistic advertising.
But it is not an 'either/or' decision. Marketers need to talk about which data is more valuable: location or app data. It's about orchestrating audience targeting based on both data sets to enable truly valuable and holistic approaches that will serve all stakeholders – especially consumers.
It's as much an opportunity as it is a challenge; and the next year will require marketers to recognise and respond to the rising requirement for audience targeting that goes beyond location in order to deliver mobile-holistic advertising and marketing. It's a view echoed by the WARC Toolkit 2016 , a report prepared by Deloitte Digital that looks at chief marketing challenges for the year ahead. It stresses that data-driven thinking is a must to execute moment-marketing and "identify the [mobile] micro-moments, programmatic-buying, and location-based targeting that offer opportunities to serve online ads so that consumers see them at that moment".
In theory, moment-marketing requires multidimensional data. In practice, it requires a three-pronged approach.
First, it demands a platform that offer access to both data derived from location and app usage. Second, this platform must be paired with an environment of trust, in the form of a private marketplace for first-party data, that will encourage app publishers to contribute their app usage data and allay fears that their data could be 'stolen' or compromised in any way. Third, to enable truly contextual and, hence, valuable advertising the platform must also make the data available to marketers and trading desks in real-time.
Clearly, location data is invaluable as it gives marketers insights around consumers 'real-world' behavior from an eagle-eye perspective. But, to zoom in, advertisers have to tap app data and have a deeper understanding of how consumers interact with their mobile devices. Combining both perspectives brings us one important step closer to a holistic approach, especially at the critical 'mobile moment' of decision, those points in time and space when Forrester says people pull out their mobile device to get what they need most.