Facing Up to a Crisis of Confidence: Where Brands, Agencies & Techs Go From Here
by Lindsay Rowntree on 16th Feb 2017 in News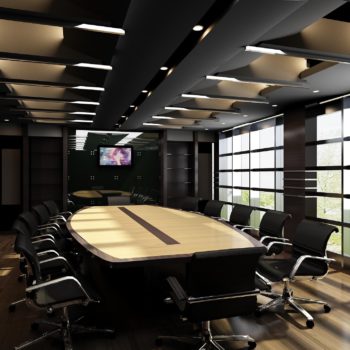 Although last week's front page 'Brands fund terror' headline was less than flattering for our industry, it is certainly not the first time, nor the last, the quality of digital advertising is called out so publicly. As Ryan Kangisser, founder and managing partner of ad tech and martech consultancy Stack I/O explains, writing exclusively for ExchangeWire, irrespective of the possible motives behind this story, it is an important reminder of just how quickly the industry (and all of its achievements and developments) can be derailed and brought back to ground. 
Although these stories have surfaced before, and should therefore not be all that surprising, it has come at a particularly opportune time, just weeks after Marc Pritchard's 'call to arms' and the largest ad fraud scam ever discovered in Methbot.
Focus has, understandably, intensified in this last week and we should expect to see a much more concerted effort towards dealing with this topic. But rather than talking about the problem, where should brands, agencies, and technology companies go from here to build more effective solutions?
1. Houston, we have a problem…
Acknowledging the challenges around digital advertising quality is a critical first step in paving the way for a more honest dialogue around the true value and efficacy of digital advertising. Some advertisers have already taken the drastic decision to cease all digital advertising spend but, since this is not sustainable, the next best thing is to address the problem head on and discuss openly the solutions and how all proponents (marketers included) can take responsibility towards this common goal. For example:
- Marketers must re-evaluate the KPIs they use to measure the performance of their digital advertising to avoid perpetuating the problem through legacy reach/frequency/click-through rate metrics.
- Agencies must be more proactive in how they both measure and monitor ad fraud and brand safety, and communicate the insights more clearly to their clients, and media and technology partners.
- Technology companies (ad verification, DSP, SSP) must be more realistic in the claims they make regarding the efficacy of the protection they provide.
2. Understanding the nuance
Issues surrounding brand safety and ad fraud are highly complex in nature – with the causes forever changing and highly nuanced, according to the various platforms, publishers, languages, tools, and devices used. It means there will always be limitations in the tracking on what can/can't be monitored or blocked, so complete protection is rarely something which can be guaranteed. Resetting these expectations, and educating marketers and their agencies around this nuance, is key – as well as maintaining an agile and transparent approach to technology and media selection.
3. Technology is not the silver bullet
While tracking technology is a critical enabler in monitoring and preventing brand safety infringement and ad fraud, the established vendors are only as effective as the way they are configured, and the processes and capabilities that surround them. Most offer comprehensive protection, but rarely is their full capability utilised, hence why process (and people) go hand in hand with technology selection. For example, creating and optimising black/white/keyword lists, monitoring performance, extracting insight, and all the while holding the supply chain closely to account. Codifying these practices into a central governance framework will ensure a more consistent and effective approach to brand safety and ad fraud; and related to this is to create more direct engagement between the marketer and technology provider, to support the education requirements, and set relevant access levels.
4. Embracing failure
Allow me to explain! The verification tools provide considerable depth and insight into the quality of media being accessed, but for many it can be overwhelming ploughing through millions of rows of data. It is why many (agencies/publishers/technology companies) default to a helicopter view when reporting brand safety and fraud ('99.6% safe'), without always highlighting potential infringements. After all, who wants to present to a client a rogue gallery of screenshots when the click-through rate increased by 5%? The fact is that buried in those rows of data is potentially revelatory learnings which will help to reduce exposure in the future, and provide reassurance that these issues are being dealt with.
5. Don't set and forget
The fraudsters will always be one step ahead of the technology and those seeking to eradicate their practices. Hence any governance programme around brand safety and ad fraud must be an ongoing process with regular evaluation of the supply chain and associated processes and capabilities.
Ad FraudAdvertiserAgencyBrand Safety