Audience IDs on Cross Device; Growth of Digital Assistants
by Hugh Williams on 11th May 2017 in News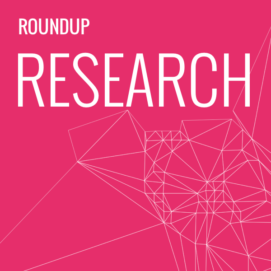 ExchangeWire Research's weekly roundup brings you up-to-date research findings from around the world, with additional insight provided by Rebecca Muir, head of research and analysis, ExchangeWire. In this week's edition: Audience IDs on cross device; Growth of digital assistants; and Brand investment in iOS.
Audience IDs on cross device
Cross-device audience ID matching will be used in 58% of total UK online ad spend by 2020, compared with 28% in 2016, according to research by Yahoo and Enders Analysis.
The growth of audience ID ad spend is expected to soar in the coming years, predicted to almost triple to £6.6bn by 2020, compared with £2.3bn in 2016. Overall, 68% of display ad spend is expected to use audience IDs, above the 55% using paid search. The majority of growth in audience ID use will come from mobile display and mobile search growth.
Growth in the volume of ad spend that uses audience IDs will slow down in 2018, as the advertising industry works to ensure compliance with new regulations. It will then continue to grow steadily as the industry responds and adapts to the new requirements.
The report attributes a large portion of future growth to the recognition from advertisers that using audience IDs will give them a better picture of who is seeing their ads across devices, the ability to better understand and manage frequency exposure, and more accurate information about total campaign reach.
Growth of digital assistants
This year, 35.6 million Americans will use a voice-enabled speaker at least once a month, finds a new study on digital assistants by eMarketer. That's a jump of 128.9% over last year.
Amazon's Echo dominates the market – 70.6% of those who use voice-enabled speakers will use an Echo this year. Google Home trails far behind with just 23.8% of the market.  The remaining portion is shared among the smaller players, such as Lenovo, LG, Harman Kardon, and Mattel.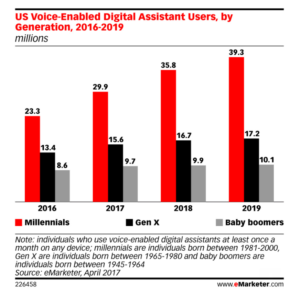 eMarketer expects Amazon's share to fall slightly in the coming years, as Google's share grows. However, Amazon will remain the dominant player in the category for the foreseeable future. The broader category of virtual assistants (the actual software inside various devices) will grow 23.1% this year.
The heaviest users of digital assistants are those between 25 and 34. They represent 26.3% of virtual assistant users. In terms of generation, more than one-third of millennials (33.5%) will use their virtual assistants this year.
Brand investment in iOS
Brands are spending more on iOS, while performance marketers are becoming more efficient with their spending on Android, suggests research released by Fiksu.
This month's indexes show that marketers are driving user purchases at the lowest cost seen this year, with cost-per-purchaser (CPP) dropping over 20% on both Android and iOS. At the same time, increased competition has led to a corresponding increase in cost to buy media (CPM), especially on iOS.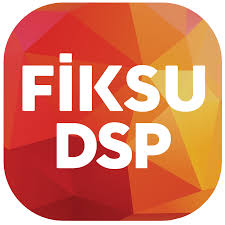 March's indexes show:
– CPP decreased month-on-month by 20% on iOS and 25% on Android
– CPM month-on-month rose 46% on iOS at USD$5.90 (£5.40), while it decreased 21% to its lowest cost this year at USD$2.04 (£1.87) on Android
– CPP decreased year-on-year by 33% on iOS and 60% on Android
– CPM increased year-on-year by 47% on iOS and 1% on Android
Data also indicates that marketers are becoming more successful with their targeting techniques, especially on Android. With CPP at nearly half the cost it was just two months ago and showing an overall decrease since 2016, marketers are clearly becoming more efficient with their strategies.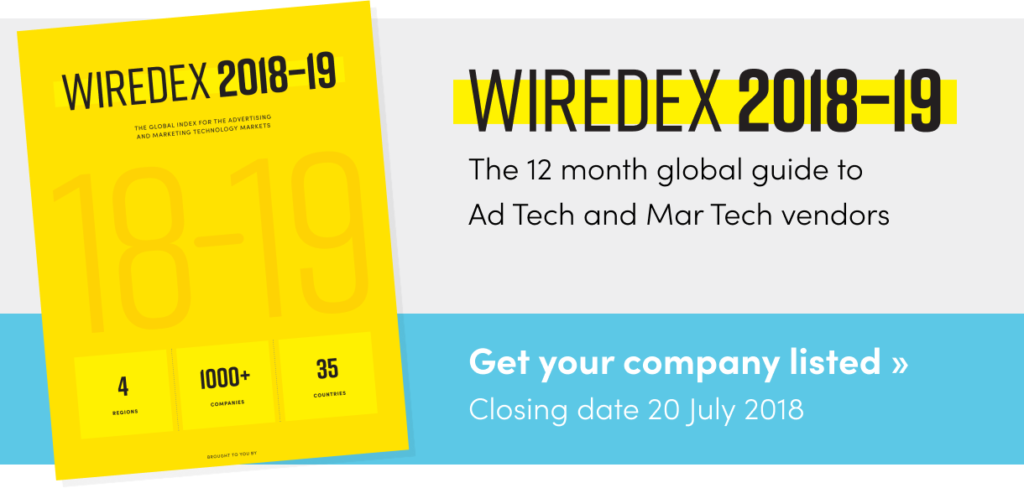 TagsCross-Device