The Realities of Delivering Seamless, Personalised & In-the-Moment Experiences
by Lindsay Rowntree on 5th Jun 2017 in News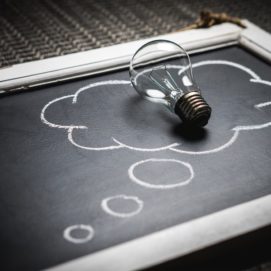 We are in the era of empowered customers who define the customer experience on their own terms. New technologies are enabling new innovative experiences, which are in turn driving increasing customer expectations. This leads to the requirement for business transformation; and many companies are at different stages of sophistication in terms of how they execute on that. Often the terms marketing and advertising are used interchangeably. Typically, it's the business model (CPM versus licensing) that's cited as the difference between ad tech and martech. In reality, advertising is a subset of a much bigger marketing opportunity for brands undergoing digital transformation. Ad tech allows for prospecting at scale; and martech allows a brand to convert those prospects into an ongoing relationship with individual consumers. In the first of a series of interviews with APAC marketers in the run up to ATS Singapore in July, Wendy Hogan, marketing transformation and strategy director, APAC, Oracle, speaks with Hemant Chauhan, media and data strategy lead, APAC, HP (both pictured below), about connecting the dots to build direct customer relationships and reshape modern marketing.
Wendy Hogan: Due to their relationship with the customer, often CMOs are the drivers of change within their organisation. Would you agree with that and what are you observing in terms of adopting new ways of doing business and marketing in your organisations?
Hemant Chauhan: CMOs, or should I say 'progressive' CMOs, today have a 360 approach to marketing, which is a welcome change. They have realised in recent years that marketing to the modern day customer takes a lot more than a sound creative strategy and messaging. The fragmented use of media has made marketers realise that use of tech to identify, curate, and trigger audience segments and build long-term relationships is far more valuable than typical 'spray and pray' efforts. This is a welcome change and will only encourage further adoption of tech and data services in marketing efforts. Math men are on the same table as the mad men now!
What's your audience strategy in terms of data, and understanding who you're targeting, with what message in what environments? Have you adjusted your marketing strategies to align with the customer and deliver the content you think they're looking for?
At HP, we have worked hard to create an ecosystem that gives us not just a single view of our consumer, but to build a relationship with our user that goes beyond purchase to truly harness the lifetime value of our customers. This has been made possible by a dedicated Customer Intelligence team, the job of which is to create and manage our first-party data and make it available to our media buying partners and marketers to implement on our marketing campaigns in real time.
This enables us to deliver bespoke messages and information to our customers based on 'real' actions performed on our assets. Further, we have created a bespoke HP tech stack that allows us to minimise data leakage, thereby enabling us to capture more information about our users based on their interactions, allowing us to deliver relevant messages with a high degree of accuracy.
Do you have a holistic marketing approach to outcomes and ROI across channels? Are there optimisation strategies in place to capitalise on what's working and where?
Optimising against ROI/ROMI is vital to measure the success of our marketing efforts. We have successfully built in-house capabilities not just to identify customers, but to ascertain ROI for every campaign in real time In the very near future will have the ability to do this at a very granular level, which we hope will allow our media buyers to make optimisation decisions based on outcomes that go beyond clicks and landings, to purchase and outcomes. This is a very exciting area for me to work on and is a top priority for us at HP. I am certain this will deliver media efficiencies, at scale, in real time, over the course of the year for us.
Are your marketing strategies changing from a traditional, campaign-led approach to 'always on'? And in your experience how do you measure that?
Our approach is a blend of 'always on' and 'campaign-led'. We have the media/tech relationships in place today that allow us to deliver a campaign-led approach through 'always on' channels. This allows us to have a base level, always-on presence with the ability to ramp up when specific initiatives need to be boosted.
I don't think we will change all our efforts to 'always on' anytime soon and, quite frankly, don't feel we need to do so. As long as we have the right setup in place and the right combination of always on and tactical efforts, it will help us buy media more efficiently and effectively.
Have your KPIs and metrics that matter to you moved on from clicks and impressions to outcomes such as return on ad spend or lifetime value of the customer?
We have seen success in being able to move those metrics and go beyond theories and 'best practices' to putting it to work. We have been lucky to have a team of data scientists and engineers in-house, who have helped build an ecosystem through the use of marketing technologies available to us today, to create a robust ecosystem that allows us to track the lifetime value of our consumers. We are now working on mapping this back to our efforts in media buying, which will allow us to go beyond clicks, impressions, etc. to ascertain our marketing/media effectiveness. This is a very exciting time to be part of the data strategy team at HP.
How can marketing leaders enable collaboration across silos to ensure a seamless customer journey?
User journeys and media consumption are not linear. It is important to understand the impact each touchpoint has on the final outcome. We now have the ability to track and manage the experience our customers have with us online. Therefore, it is important to stitch them together through tech so all stakeholders can see the value each of the elements bring towards achieving marketing objectives. Make your marketing efforts accountable through measurement, insights and tech. Gut feel is not a strategy.
Do you think there's a difference between ad tech and martech? And, if so, how do you leverage these tools across your marketing strategies?
Yes, there absolutely is a difference. If marketing today were a car, martech would be the engine, while ad tech would be the fuel! At HP, we are proud to be working with industry leaders in both these areas and have built a robust, worldwide ecosystem that is the bedrock of our marketing activities. I do believe that our dependency on insights and learnings from our martech/ad tech partners will increase incrementally in the future, as we adopt their usage across APAC. Having said that, ad tech is suffering from commoditisation to a great extent; with terms like 'AI' and 'machine learning' being thrown around to prove superiority of one product over another. There isn't much differentiation in a lot of the buying tools available out there.
With the constant seduction of new tools and ever-changing technology, how can marketing leaders keep hold of the fundamentals of marketing?
The fundamentals of marketing still hold true regardless of tech changes around us. How we implement those principles will change over time; however, new tools and technologies will only allow us to make more informed decisions.
To hear more on this, and many more topics, secure your ticket to ATS Singapore today.