Getting a Bigger Slice of the Mobile Ad Budget: A Strategy for Mobile Ad Networks
by Romany Reagan on 26th Jun 2017 in News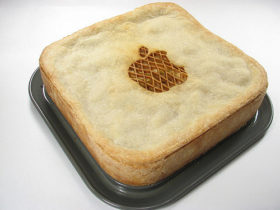 These are good times for Google and Facebook. Combined, these two giants capture 57% of the total digital advertising spend in the US this year, as well as 74% of predicted growth for all of 2017. That means all other channels will compete for an ever-shrinking piece of the pie. Writing exclusively for ExchangeWire, Avishay Raviv (pictured below), Co-CEO, Edge 226, explains why now is not the time to get discouraged – or worse – undercut prices. Now is the time to think long and hard on what advertisers really need, and figure out how to deliver on those needs better than any other player out there.
In my opinion, mobile affiliate networks are in a prime position to do just that, though it may take some changes to the way they approach campaigns. The first is to reconsider the cost-per-install (CPI) model for executing and optimising campaigns; the second is to focus entirely on engagements that tie directly to real business outcomes, such as prompting usage, placing an initial order, or reaching a specific spending threshold.
Why jettison the CPI approach? To begin with, consumers no longer download apps with the same frequency they once did. According to comScore's most recent mobile app report, half of all US smartphone users download zero apps per month. If consumers can't see how an app will fit into their lifestyles, they'll simply pass it by.
Moreover, for the CPI model to work – in order for it to deliver real benefits to an affiliate network's clients such that they continue to send that network their advertising dollars – two very specific conditions must be met.
First, conversions must represent real and relevant users to the advertiser. Second, the advertiser itself must be adept at driving ROI from those users, through licensing fees, advertising revenue or selling digital goods.
Although these conditions are achievable, meeting them is getting harder. For instance, by some estimates, up to 50% of all mobile app install is highly suspect. And with little clear insight into the consumer who has installed an app, advertisers often struggle to activate them. For these reasons, the CPI model is less meaningful.
These developments create an opening for mobile networks willing to pivot to a cost-per-engagement (CPE) model and drive ROI; which I believe is inherently compelling to advertisers, even those planning to up their media spend with Google or Facebook. With CPI prices expected to increase on Facebook and Google, advertisers will certainly be open to hearing about campaigns for which they pay a commission only when a specific business event, such as an order placed or a ride booked, has occurred.
(And by the way, since bots and fraudsters don't actually place orders, the whole fraud discussion becomes moot.)
For their part, advertisers need to understand that qualified users who complete targeted business events provide a value that's significantly higher than an install, and must be willing to pay accordingly.
It is clear that CPE-based campaigns will deliver fewer 'conversions' than ones that are CPI-based. But the benefits are obvious: all media spend is targeted to users most likely to help advertisers grow their businesses; and commissions are paid only for users who actually use their apps. Networks that want to drive a successful CPE budget will have to be much smarter and knowledgeable. Managing CPE campaigns at scale requires higher programmatic skills, direct relationships with publishers, and strong data-prediction capabilities.
This is precisely the message that mobile networks should take to their advertisers. It's the kind of argument that easily justifies asking for a bigger slice of their mobile advertising budgets. Neither Google nor Facebook has the time nor inclination to target and optimise mobile campaigns based on specific sales-funnel metrics, and that's the opportunity mobile networks can seize.
Over the next months, I expect to see an increasing number of mobile advertisers request a variety of success metrics for their campaigns, and to walk away from advertising partners who remain fixated in the outdated CPI model. Why? In the end, all advertisers must assess and monitor constantly how well their marketing initiatives actually 'move the needle' for them. Any affiliate network that wants to chip away at the 57% of media spend now owned by Google and Facebook can do so by pitching engagement-based campaigns.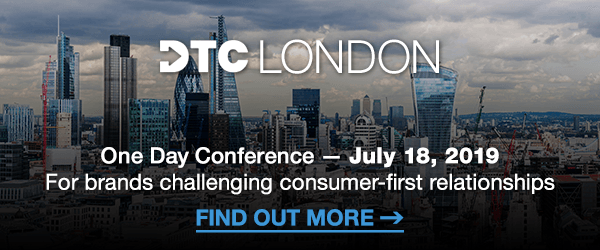 TagsMobile