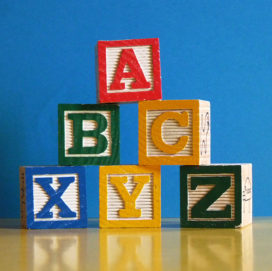 In association with Adform
As the opening Keynote at ATS Singapore, Sukesh Singh, VP, APAC, Adform, shared the stage with Kumar Prashant, founder and senior partner at Entropia, one of Malaysia's leading agencies. In the session, Singh and Prashant highlighted how Entropia and Adform deployed a full-stack ad tech solution, which resulted in Entropia increasing their process efficiency by 80% over their previous single point ad tech approach.
A large grocery franchise in Malaysia needed to deliver their campaigns, which were regularly updated and advertised hundreds of products, with multiple pricing, discounts, and offers. Entropia, who manages their campaigns, needed a system that would seamlessly work together to make the process uncomplicated. While they previously used multiple ad tech partners, they needed a solution that would take less time, energy, resources, and costs. Having a long lead time would not work for this type of campaign where offers and price changes happened in near real time. Efficiency was a priority, which is why they decided to go with a full stack and have all programmatic advertising technology centralised under one platform.
"The single biggest challenge is complexity and some in the industry seem to have a vested interest in keeping complexity alive", noted Prashant, on the effects of using multiple technologies in ad tech.
Singh and his team evaluated the campaign's objectives and were able to come up with an efficient process that would lead to a significant time and cost reduction. Starting with the integrated HTML5 Studio, they created the content to highlight specific products in the banners. As the products had multiple price changes and discounts, they then used a connected DCO solution that kept product and pricing information up to date, even with fluctuating prices.
To make sure the banners were performing they used Adform's ad server which tied the creative with its dynamic functionality and allowed full measurement and faster campaign optimisation. Through one integrated DSP, Entropia was able to seamlessly activate the creative programmatically, buying media across PMPs, and in open exchanges, to reach the desired audience without having to repeat any work streams. Having one unified set of marketing data through the DMP, they were able to ensure the right media investment and select their desired demographic audience segments for targeting the campaign and to effectively keep viewers engaged.
"Using this process within one platform immensely simplified complex advertising campaigns, and allowed us to deliver advanced DCO campaigns efficiently and with minimal extra cost. The process from creative production, to media buying and reporting, was all handled in one unified platform. This allowed the team to focus on optimising and delivering the best results for the client, rather than troubleshooting technical discrepancies between different platforms, or wasting time with inefficient workflow processes", said Prashant on the topic of employing a full-stack approach.
By using one integrated marketing platform and reducing the use of multiple vendors, and the complications of learning and understanding each platform, Entropia was enabled to consolidate and manage activities efficiently. With their new simplified process, and simpler integration setup, they were able to boost their efficiency by 80% and improve lead time by 38%. With improvements to financial efficiencies, technology costs were reduced by 144%. By finally having one unified view of the customer, and successfully targeting the right audience, the overall impact of their campaigns was increased by 14%. At the outset of the initiative, Entropia's primary stated goal had been to enhance efficiency. The results tracked highlighted just how effective pivoting to a full-stack approach was in achieving that goal and offer insights for how these efficiencies will carry forward through time.
Entropia was able to tackle work processes and productivity with a full stack; but as an added benefit they also gained added brand safety and increased privacy controls. The next big theme shaping up to disrupt the industry is undoubtedly brand safety and data protection in the form of the upcoming General Data Protection Regulation (GDPR).
Data transparency is important and a central part of GDPR preparation and compliance. Being nontransparent could lead to fines of as much as 4% of gross revenue, and might very easily result from loss of data privacy control while using multiple fragmented point solutions. With Entropia consolidating their platforms they limited their risk, exposure, and audit needs. All of their data is collected and profiled in a single place, and using a DSP, DMP, ad server, DCO etc. together in one platform minimises their GDPR liability and the complexity of compliance.
"The reality of GDPR is that it's a big issue, it's not just a procurement issue anymore, it's becoming a legal issue and compliance is an important piece of this equation. That's one of the interesting parts about Adform – their heritage is European, and the heritage has been built from the ground up with privacy by design", said Jay Stevens, CRO, Adform in previous interview with ExchangeWire.
Entropia's results highlight the direction the industry is rapidly evolving towards. The value proposition of one point of entry with a single, consolidated place delivering full control, but which is still fully open and connected to third-party auditing and brand safety vendors is highly valuable and, in the end, could eliminate significant financial burdens. A simpler landscape is becoming a central need for advertisers, where further consolidation within the industry will lead to enhanced efficiency, transparency and is likely to become a necessity to stay ahead of the game.