Remember That Advertisers Can't Rely on Machine Learning Alone: Q&A with Piero Pavone, MainAd
by Lindsay Rowntree on 29th Aug 2017 in News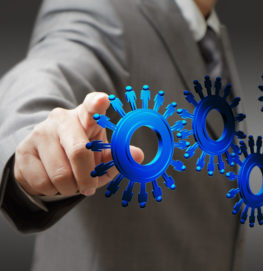 Despite retargeting's less-than-rosy reputation in the digital industry, there may be something that can help restore its standing in society. Enter machine learning. ExchangeWire speaks with Piero Pavone, COO, MainAd, about the role machine learning can play in improving customer engagement, and why they built their new platform, Logico, which aims to do just that.
ExchangeWire: MainAd has recently launched Logico – what is the platform designed to do?
Piero Pavone: Logico is our flagship proprietary technology, which ultimately improves the efficiency of programmatic advertising for brands. Through the fusion of data-driven practices and machine-learning models, the platform delivers predictive analytics, enabling information to be extracted in real time.
Data can then be applied to determine patterns, predict customer behaviours and needs, and influence bidding protocols. This means brands can target individuals on a personalised level, rather than wider audience groups, leading to stronger ad campaigns.
Retargeting doesn't have a great reputation in the industry, yet it is still widely used by advertisers to target consumers – what is fuelling its continued growth?
The many misconceptions surrounding retargeting have resulted in it gaining a somewhat unfair reputation as annoying and intrusive, with brands serving repetitive ads to users – regardless of their interests or their position in the customer journey. But, when supported with data insights, retargeting can provide an effective way to have meaningful interactions with audiences.
With the torrent of data flowing through the marketing funnel, it holds the key for brands to devise and deploy successful ad campaigns. While advertisements play a vital role in converting audiences into potential sales – and it is important to have a certain level of repetition to build brand recognition – care must be taken to build sustainable relationships.
How can machine learning help to repair retargeting's reputation?
Machine learning enables predictive analytics to ascertain a consumer's behaviour, preferences, and needs, delivering personalised and relevant messaging in real time.
The volume of data available, combined with the rise in machine learning capabilities, means that advertisers can consider retargeting to improve customer engagement and drive incremental sales. With the right technology available, marketers can utilise rich datasets to create adaptive campaigns that target individuals rather than cluster audiences – generating a far more positive reputation.
Retargeted ads are often considered inferior with regards to creativity – often plain and simple in design, which a consumer would not immediately relate to a particular brand. But when machine learning is added to the mix, dynamic creative optimisation (DCO) campaigns can create ads with great aesthetics that are identifiable for brands, and which also serve a functional purpose.
Why is it only now that solutions are being developed to improve the functionality of retargeting? Don't the media planners and buyers have a role to play in ensuring that retargeting campaigns don't equate to internet stalking?
Recent advancements in technology and the adoption of machine learning within digital advertising have enabled solutions to be developed to improve the process. This also comes in response to consumer awareness as to how their data is used as well as how cookies operate – as such, advertisers should prioritise the user experience. Concerns over privacy have led to the creation of policies such as GDPR – indeed, 48% of UK adults intend to take advantage of the new rights when they are introduced next year.
Media planners must keep the user in mind at all times by providing options – such as allowing customers to opt in or out of retargeting, or making it a priority to deliver relevant messaging. For example, through the integration of real-time inventory logs, there isn't the risk of consumers being targeted with out-of-stock products or items they have already purchased.
Additionally, media planners and buyers have a responsibility to utilise solutions that make sure retargeting isn't seen to be 'stalking' the consumer – such as A/B testing and frequency capping. By empowering the entire industry with a tailored approach to ad delivery, the functionality – and reputation – of retargeting can be improved.
How can machine learning ensure that retargeting is delivering on the promise of reaching the right person, in the right place, at the right time?
Simply by delving deeper into datasets and making micro decisions on macro data. Machine learning enables advertisers to process more data faster and extract the right intelligence for specific individuals to target, rather than take a scattergun approach. It can also determine patterns and use predictive analytics to predict a consumer's behaviour and needs.
But it's also important to remember that advertisers can't rely on machine learning alone – a combination of man and machine is necessary to maximise results. A bespoke approach to campaign management, combined with the latest technology developments is crucial – there is no all-encompassing strategy when it comes to successful advertising.
The final piece of the puzzle would seem to be delivering ads to consumers in the right context – can this be achieved through predictive analytics in retargeting?
Recent brand safety issues – situations where ads for high-profile brands were placed alongside extremist content – highlighted the importance of context within digital advertising. When is the right time, or what is the most suitable environment to retarget a consumer with an ad for a product they've previously browsed but not bought? Get this right, and retargeting loses its reputation of being 'annoying and intrusive'.
Because predictive analytics uses data to predict a consumer's behaviour and needs, ads can be placed in the correct context in terms of an individual's specific preferences. By understanding where the user is in the buying cycle, retargeted ads can be tailored – ultimately improving, rather than disrupting, their online experience.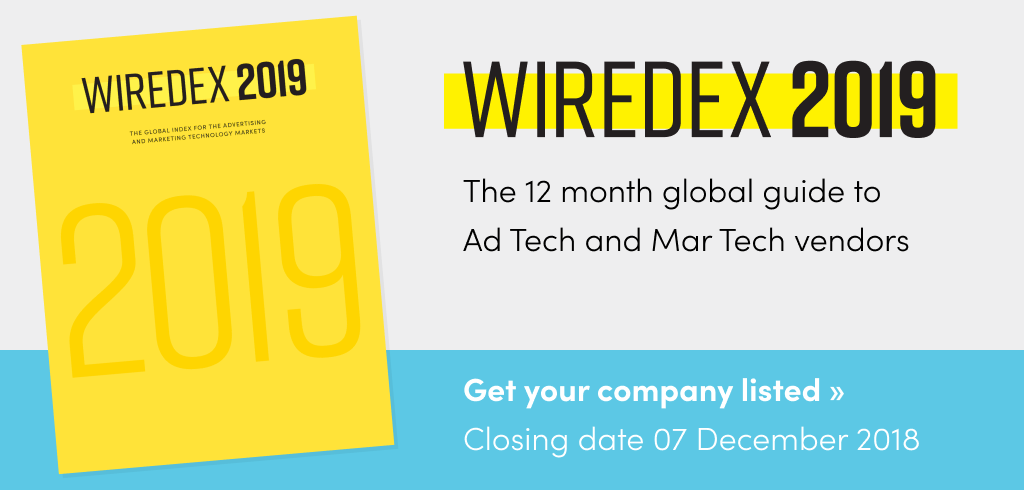 TagsTargeting