Ad Tech Dominates: Looking Back at dmexco & Forward to the Future
by Sonja Kroll on 21st Sep 2017 in News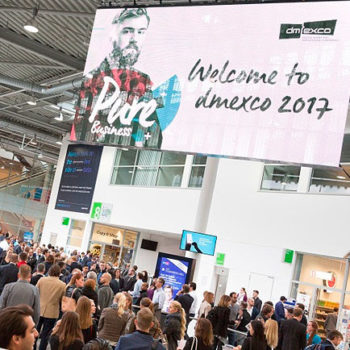 With another highlight of the programmatic calendar done and dusted, Anton Kooijman (pictured below), managing director Northern Europe, Rubicon Project, looks at the behemoth of a trade show that dmexco has become and the key trends coming out of this year's conference – outside of the Debate Hall.
Ad tech now dominates
No longer is it confined to a certain Hall – ad tech is now the accepted norm. Giants like Facebook, Amazon, and Google sit amongst DSPs, SSPs, exchanges, retargeters, and more. We have long been flying the flag for the automation of advertising across all media, and I'm glad to see it reflected at these global events. We are seeing ad tech spilling into every Hall at the Koelnmesse – and this is a symptom of a paradigm shift. The perception of programmatic is finally changing: from being seen as a mere 'channel', to being seen as an execution tool.
Consultancies are moving in
There's been a lot of talk about this since Cannes, and it really was clear at dmexco. Accenture Interactive, Deloitte Digital, and more, were present at dmexco this year, following their docking at the Croisette in Cannes a few months ago. With acquisitions happening at a rate of knots over the past 18 months, it will be important for agencies to reexamine how they can continue to add value. The consultancies have a huge portfolio of existing capabilities across data, UX, CRM, digital, design, reporting, analytics – virtually every touchpoint needed. This puts them in an incredibly strong position to impact the advertising ecosystem as we know it. In a year's time, when we're all back in Cologne, it could have a very new look and feel to it as these new players start to make their moves.
The veil is gone
The increased presence of marketers at dmexco is testament to the fact that digital advertising will no longer be a behind-the-curtains practice. Buyers are smarter and more savvy to the technology and can now demand efficacy and transparency. This new playing field means that buyers can hold publishers and tech companies up against a fiduciary standard when it comes to providing services with the advertiser's best interests in mind. It also revolutionises the whole ecosystem model and the role of all the ad tech companies (like ourselves), as we move from a modest-volume, modest-take-rate environ to a high-volume, low-take-rate one.
Collaboration & standardisation
A lot of talk has happened this week around collaboration and standardisation in the industry; and certainly in many of the meetings I had over the two days this was a pressing topic. Ad tech has grown at an exponential clip over the last decade and the industry is finally experiencing some maturation in the form of consolidation. We're also seeing this maturation have a really positive influence when it comes to collaboration and standardisation. DigiTrust, open-source technology, and ads.txt are great examples of this – not only will this do miles for key pressure points like transparency, brand safety, viewability, and more, it will also reduce friction within the marketplace and stimulate growth. Rather than it being a race to the moon, we're all building the rocket together.
Ad TechDigital MarketingdmexcoMartechProgrammatic