DOOH Has Evolved to Become Flexible, Tactical & Real-Time: Q&A with Neil Morris, Grand Visual
by Lindsay Rowntree on 9th Nov 2017 in News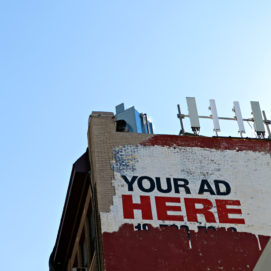 In April 2017, digital OOH production house, Grand Visual, launched its campaign-management and delivery platforms to the entire market with the creation of QDOT, a dedicated ad tech business for digital OOH. ExchangeWire speaks with Neil Morris, the founder of QDOT and Grand Visual, to see how its ad tech platforms are helping to unlock the flexible, creative potential of the medium on a global scale, and to find out which brands are leading the charge.
ExchangeWire: What does QDOT do?
Neil Morris: QDOT is an ad tech business designed to facilitate smart, scalable campaign management for digital OOH. The name is an acronym for Quality Assurance, Distribution, Optimisation, and Tracking. In a nutshell, QDOT's platforms provide advertisers and agencies with all the tools to efficiently deliver, optimise, and track campaigns with real-time, reactive messaging and scheduling capabilities.
We work with all stakeholders in the digital OOH ecosystem and have established relationships with some of the largest OOH media specialists in the world, as well as direct contracts with world-leading brands. Our campaign management and distribution platforms OpenLoop and FileDrive have already delivered thousands of campaigns across more than 40 countries, for brands such as Coca-Cola, McDonald's, and Google.
Why now?
Over the years, born out of need, Grand Visual has built advertising technology in order to deliver on specific campaign innovation. As the industry's first dedicated production house, our business success has depended on it. Through these digital-asset management tools and project-management services, which were originally used as in-house processes, we have addressed the complexities and nuances of the medium.
As the medium has evolved to become a flexible, tactical, and real-time platform, the volume of creative assets per campaign has ramped up. This summer we worked on a single campaign for Virgin Holidays, which ran last-minute deals to hundreds of destinations. FileDrive, our workflow tool for the management and trafficking of digital OOH campaigns, performed the quality assurance, distribution, and auditing for the campaign, which took over 400 files to deliver. Before FileDrive, a campaign like this would have been time consuming, costly, and a logistical nightmare for the agencies involved.
But now, the market is at a size and maturity where digital OOH media will be planned and bought locally, with creative concepts, production, and distribution that are increasingly global. That's why we've opened up our platforms and services to the entire market, to handle the growing volume of creative, the growing number of markets embracing digital OOH, and the accelerating demand for internationally executed campaigns. Just like other digital mediums, OOH requires the infrastructure and creative toolkits to face the challenges. It's about providing ease of use and driving creativity.
What's been happening with the platform since your launch in April?
It's been busy. In the last six months alone our campaign-management and distribution platforms FileDrive and OpenLoop have handled 242 campaigns, featuring 5,000 pieces of creative delivered across multiple media owners and markets, a 20% increase for the same period last year.
In June, our work for Google Play Music picked up an award for 'International Technology-Powered Campaign of the Year' at the Campaign Creative Tech Awards. It was the first programmatically informed digital OOH campaign to run on this scale, across multiple markets in the US, and replicated the music app's ability to suggest the perfect soundtrack based on the consumer's mindset. OpenLoop did the clever part – analysing location, time of day, traffic, and weather data, as well as real-world events, to trigger tailored, contextually relevant playlists on billboards across Chicago, Miami, Philadelphia, and Atlanta.
In August, we also opened a new Tech Hub in LATAM, and doubled in size. Key hires included technical director, Juan Pablo Russo, who pulled together the 10-strong team in Montevideo. The Tech Hub is responsible for accelerating the development and evolution of QDOT's four platforms. Montevideo, in Uruguay, is fast becoming the leading software hub for the LATAM region. With a highly educated IT-literate workforce, and its central location, it is ideally suited for working across the LATAM region, which encompasses several fast-growing domestic digital OOH markets.
You mentioned programmatic, what is the state of play in terms of a fully automated end-to-end solution for the digital OOH market?
There has been a lot of talk about programmatic OOH, fuelled by recent moves by many of the major outdoor media players, as they look to adopt automated sell-side solutions that allow specialists to buy more efficiently. It is clear that this is the direction in which the medium is moving.
Fully automated, high-profile pilots have been successfully delivered for the likes of Google; but in terms of an industry-wide seamless end-to-end programmatic offering for buying and serving digital OOH media this way, we still have a way to go.
However, in terms of creative fulfilment, the industry is already delivering tactical and data-driven campaigns and has been doing so for some years. This year alone, OpenLoop, our real-time creative-content-management system, has delivered programmatically driven digital OOH campaigns for Google, McDonald's, Coca-Cola, Skoda, Virgin, Sainsbury's, Sky, and National Geographic.
As a global medium with a vast array of inventory, SitePick is another essential piece of the programmatic jigsaw, offering a comprehensive database of digital OOH screens, media owners, and technology. SitePick will allow planners to select, group, and plan by specific attributes to build digital OOH campaigns.
We are seeing a huge increase in the complexity and volume of creative for fulfilling OOH campaigns. With that complexity comes a need to track and measure. PlayTrack, our real-time reporting and analytics platform, answers this requirement, offering independent third-party verification of campaign play-out, including real-time interactions and other campaign metrics.
In the same way that third-party ad serving was a turning point for trust and investment in online display advertising, PlayTrack provides the level of transparency and accountability needed for the future of programmatic digital OOH.
What are the bigger DOOH trends you're seeing and which advertisers are leading the pack?
As the infrastructure, ad tech, and workflow process continue to evolve, so too does the creative evolution of the medium. This year, the major creative trend is the increased use of data. We have seen a number of large FMCG parent companies buying digital OOH media across the year and then partnering with QDOT to capitalise on the medium's flexibility to deliver creative for multiple brands, based on conditions.
Agile, data-driven campaigns can then be triggered across the year promoting their full portfolio when the conditions suit. For example, McDonald's used tactical messages to remind consumers 'how long until breakfast finishes' in the mornings, followed by 'where they can pick up the latest limited edition sandwich', at midday. Coke, on the other hand, used OpenLoop to push their Smart Water offering on hot summer days, or to activate proximity screens when one of their brands was sponsoring an event. By maximising contextual relevance, such as time of day, season, or weather, the brand owner can manage the brand architecture to maximise media value.
It is so exciting to see the creative evolution of the medium as it becomes more relevant, more targeted, and more strategic, as a broadcast communication channel with the ability to provide targeted, contextual, relevant messaging.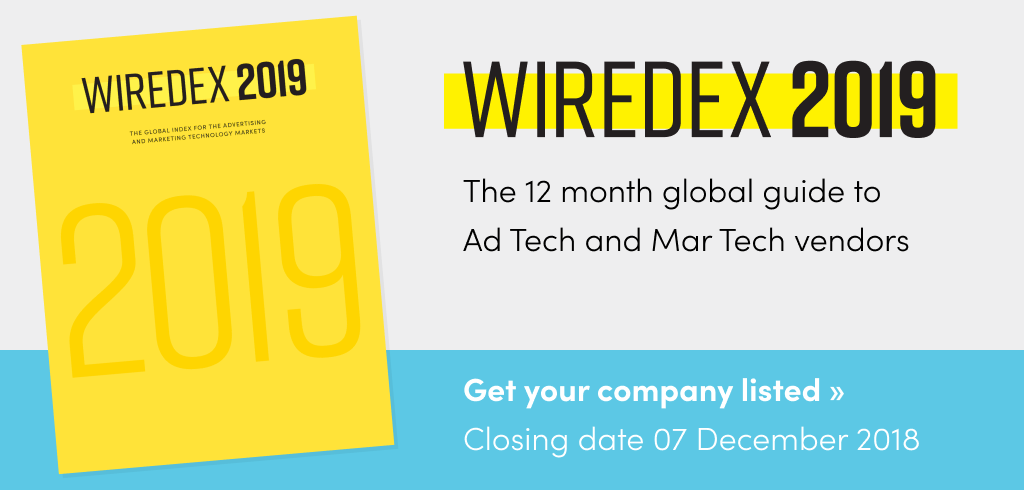 TagsDOOH