Mobile Video Will Benefit Publishers, Advertisers & Consumers: Q&A with Maggie Mesa, OpenX
by Sonja Kroll on 8th Jan 2018 in News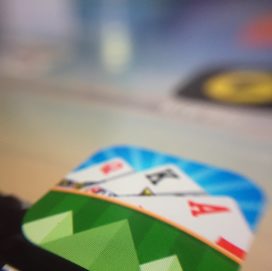 ExchangeWire talks to Maggie Mesa (pictured below), VP mobile business development, OpenX about the different strategies for desktop and in-app advertising, how ad fraud affects mobile apps, viewability measurement in in-app environments, and where mobile advertising is heading in the coming year. 
ExchangeWire: How do the strategies for desktop and in-app advertising differ?
Maggie Mesa: The expansive creative ad opportunities in the mobile app environment make it unwise for advertisers to simply copy and paste their existing desktop strategies. Cross-screen and mobile app publishers need to be conscious that they are catering to how consumers prefer to be engaged on mobile and providing a high-quality user experience at all times, while effectively monetising their content. An added pressure for this environment is that users will delete apps that have a poor user experience.
The key to meeting these demands is for app publishers to use a diverse array of ad formats that complement their apps. Ad formats in apps range from newer creative options, like full-page interstitials and video ads, to traditional, yet still effective, banner ads. Utilising a range of formats creates CPM competition and produces a more balanced user experience. There's no one perfect formula to follow; apps will need to determine the mix that works best for their audiences. Once publishers and app developers evolve their strategies for mobile, they can effectively optimise their monetisation strategies.
The biggest issue in advertising at the moment is fraud – which has also reached the mobile environment. What challenges do you currently see in this area?
On desktop, a publisher's most thorny fraud problems stem from invalid traffic created by bot networks or human click farms. The same is pretty much true on the mobile web. But the in-app advertising marketplace poses other threats. For example, a common tactic that mobile app publishers need to guard against is the lookalike app, a method in which a subpar, often malware-infected app has a nearly identical name to popular titles, tricking people into downloading an app called 'Clash of Klans'. This is essentially the mobile equivalent of domain spoofing. The poor user experience and below-average ad performance delivered by these apps have a negative impact on the legitimate publisher's reputation, in the process driving down the price that advertisers are willing to pay for its inventory.
When imposters deliver a poor user experience, or below-average ad performance, publishers' reputations can take a significant hit. In order to prevent these undesirable outcomes, it's important for publishers to monitor the app store to make sure there aren't any bad actors tarnishing their brand or stealing ad revenue that ought to be theirs. Again, it comes down to publishers recognising that mobile is a different animal than desktop and needs to be considered accordingly.
Is viewability measurement for in-app advertising still a hot topic? What is your take on that?
Viewability is just as important on mobile as it is on desktop, but measurement standards must be tailored to the mobile experience. This is still a prominent problem industry-wide. In order for advertisers to measure the viewability of a mobile app campaign, publishers usually have to integrate the SDK of a third-party measurement firm. Most developers are reluctant to do so, as each new SDK makes the app take up more space and exposes it to additional latency risks. Not to mention, many of the measurement companies have yet to build tools that deliver accurate real-time measurement in-app.
An alternative to adding yet another SDK is for the vendor to put its tags on the publisher's mobile web pages; but this can only measure viewability if the app pulls all its articles from the web. Publishers need to proactively communicate the true viewability of their inventory to buyers and work with measurement companies to develop better app-specific solutions. Meanwhile, top-tier exchanges need to employ rigorous quality reviews to ensure that every impression is sold in a marketplace buyers can take at face value.
How do you see mobile advertising changing in the next 12 to 18 months?
Mobile is driving a lot of programmatic growth; and this will continue into the new year. Publishers that have already had a mobile presence are getting more comfortable incorporating programmatic to scale as well, which is exciting. A major development that will come to fruition in the near future is the growth of new mobile ad formats, particularly mobile video. With mobile video, advertisers have an incredible opportunity to engage with their audiences in an interesting way and publishers can see higher CPMs. Consumers also benefit from these ad formats because they're more naturally integrated into the app content and less distracting overall.
As mobile advertising matures, publishers will be able to experiment with even newer concepts, like augmented reality. Though the industry probably won't get there at scale in 18 months, there will be significant progress made in building the foundations for this future.
As a woman who has held various leadership positions at tech companies, do you think there is a particular gender gap in the industry? If so, what can be done to solve this?
Why do so few women work in tech? It isn't that we can't do math or are biologically unsuited for the roles. It's that women – including those who excel at math – haven't been shown in a consistent and forthright way why they should want the jobs. This can change.
We need to break down the mental barriers for women early on by encouraging STEM education for girls. We need to build environments where girls and women have access to diverse advisors both in terms of gender and other facets of life. By giving young women the opportunity to explore their interests in these fields, we'll be more likely to have a stronger cohort of women in the industry.
Getting women into the tech industry is only one part of the battle. The numbers show that many don't ever reach leadership positions and, again, this is not because they don't have the skills. That's another problem that needs to be carefully thought about and addressed. Companies should work with organisations and initiatives that not only help with recruitment but also retention of talented women in their fields. On the whole, there needs to be cultural changes, particularly in technical roles, so that women are more welcome and included.
We should encourage mentorships so women in junior level positions can learn more from those who have once been in their same position, but are now mid-level to senior management. There is a lot of great momentum now and I'm hopeful that in a few years we will see more progress on the gender equality front in our industry.
TagsAd FraudAugmented RealityMobileMonetisationViewability