The Boom Times Are Still Rolling for Digital Advertising: Q&A with Ally Stuart, MD EMEA, Sharethrough
by Sonja Kroll on 20th Feb 2018 in News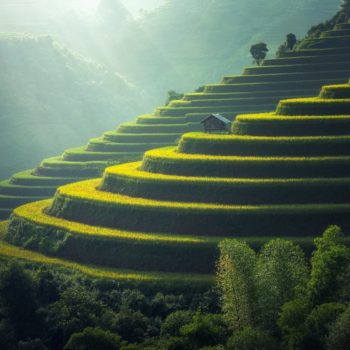 Is programmatic going from strength to strength? In this Q&A with ExchangeWire, Ally Stuart (pictured below), managing director EMEA, Sharethrough, explains what recent ad spend figures say about the state of the industry, the impact of GDPR, and what 2018 holds for the digital advertising ecosystem. 
ExchangeWire: What do recent ad spend figures suggest about the state of the industry?
Ally Stuart: There's no room for complacency, but there are plenty of reasons to be positive. For the eighth year in a row, ad spend in the UK was up, with 2017 hitting a high of £22.1bn, which outstripped both the Advertising Association and Warc's projections. Spend is expected to rise a further 2.8% in 2018. One of the key growth areas is native advertising, which has continued to grow at a considerably greater rate than digital advertising as a whole. Demand through our Sharethrough Exchange has grown massively in the last year. We've seen a fourfold increase in direct sold native impressions through our platform in the last 18 months, with our publisher partners now selling more than one billion impressions each month. This suggests that advertisers are being more strategic with their ad spend, focusing on the formats that provide the best experience to consumers and drive the greatest ROI.
How will the increased popularity of mobile as a channel affect the industry?
Figures from Ofcom show that smartphone penetration reached 76% in the UK in 2017, and IHS Markit predicts that more than three-quarters of all online display advertising revenue will come from mobile by 2020. With traditional ad formats ill-suited to the small screen (they are disruptive, often uninvited, and degrading to the user experience) we can expect the use of native on mobile to become increasingly popular. IHS Markit's projections suggest 63.2% of mobile display advertising will be native by 2020, as advertisers look to create contextually relevant, personalised engagements that add to the experience, rather than detract from it.
Alongside the growing number of adults who own a smartphone in the UK, the amount of time people spend using their device is increasing as well. We spent nearly two hours a day on our mobiles in 2017, with eMarketer predicting this will increase to two hours and 14 minutes every day by 2019. As a result, we will likely see the growth of programmatic mobile advertising as brands look to meet the needs of these 'always-on' consumers.
How is native performing as a format? Are there any signs of a plateau in its popularity?
When native first came onto the scene, many brands didn't fully understand what it entailed or how they could get the most from it, so they stuck to tried-and-tested ad formats. But there's been a significant change in the last few years – largely linked to the performance of mobile, video, and programmatic – resulting in increased adoption rates. Rather than the 'new kid on the block', advertisers are now beginning to see native as the gold standard in the industry – and, actually, it's becoming a mainstream format in its own right. We may even soon lose the term 'native' altogether, as it becomes the go-to format for all premium publishers and brands.
How do you see GDPR impacting native advertising?
GDPR will drive standards up in the digital advertising industry, as brands will have to improve the relevance and quality of content, as well as their data-protection measures. With consumers in a position to withdraw consent for their data to be used for targeting, marketers will need to ensure they deliver compelling ads that are in tune with consumer needs. Otherwise, users will not choose to grant continued access.
As a result of the legislation, we are also likely to see the further demise of the cookie – particularly with tools such as Apple's Intelligent Tracking Prevention tool further restricting their use for targeting. Marketers will have to rely more on the data they collect from contextual signals and consumer interactions with content to address this, further driving the growth of native, a format for which contextual relevance creates better performance.
As 2018 is underway, what do you foresee being the main challenge this year?
The top priorities for brands, advertisers and publishers in 2018 needs to be centred around creating the quality experiences that consumers crave. Marketers need to sharpen their focus on tailored, relevant, and non-intrusive ads that complement the environment they are seen in – anything that impairs the user experience will be a repellent for consumers.
The issues of brand safety and transparency will continue to dominate the agenda. Last year's incidents that impacted brands, including Adidas and Amazon, cannot be repeated. Marketers will be pushing for increased transparency to protect their brands' reputation, with solutions such as ads.txt and OpenRTB 3.0 coming to the fore. On the sell side, we've already seen impressive adoption rates of ads.txt, and in 2018 it will become crucial for programmatic buyers to take this approach so only authorised inventory is purchased.
I expect OpenRTB 3.0 will completely overhaul the real-time bidding framework this year. The new specification will give publishers access to a wealth of information, such as ad size and the user's location, as well as the ability to validate that an impression is from their domain. The result will be a more transparent ecosystem and increased defences against ad fraud.
The perennial theme of boosting ROI will also continue to be a key focus for marketers. Investing in engaging, content-driven and context-based formats like native will provide the best user experience and returns, while also boosting transparency and trust.
GDPRMobileNativePredictionsProgrammatic