Amazon Acquires Smart Doorbell Company Ring; Amazon Adds an AR Functionality to Its Android App
by Hugh Williams on 2nd Mar 2018 in News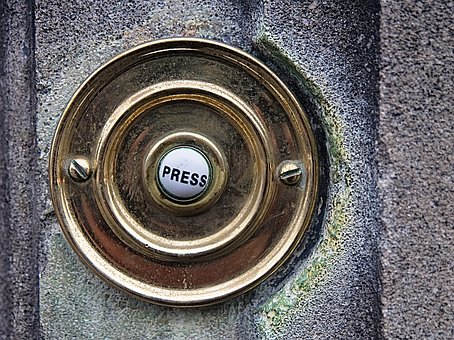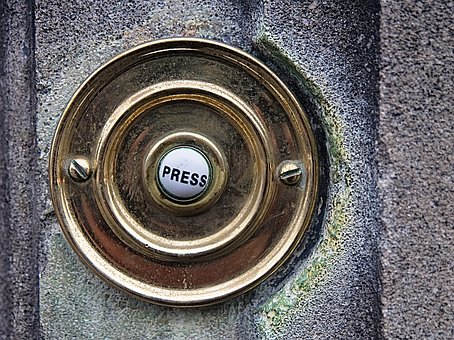 RetailTechNews' weekly Amazon Watch brings you some of the company's biggest moves from the past seven days, analysing how the giant is revolutionising the retail space. In this week's edition: Amazon Acquires Smart Doorbell Company Ring; Amazon Adds an AR Functionality to Its Android app; and Amazon Has Competition When It Comes to Amazon Go-Like Stores.
Amazon Acquires Smart Doorbell Company Ring
Amazon has acquired smart doorbell company Ring in a deal thought to be around USD$1bn (£730m). Ring makes doorbells that record live videos of customers' doorsteps, then sends the videos to their smartphones.
The move will help Amazon as they look to own the delivery market, and should engender trust in their new delivery service, which allows consumers to let couriers into their houses, and drop off parcels.
Amazon's smart speaker Alexa already works with Ring gadgets and Amazon's venture capital arm invested in Ring last year. Amazon already makes products for the home, such as its Cloud Cam security camera and voice-controlled devices like the Echo speaker, which users can command to perform tasks such as turning on and off lights and playing music.
The logic behind the move is clear from Amazon's perspective. They want people to shop online, where they control the lion's share of the transactions, rather than in-store, where rivals such as Walmart dominate. One of the obstacles to this is delivering goods while consumers are not at home; and the Amazon Key, which lets couriers into the house, has proved unpopular among consumers due to levels of security. Adding Ring to their business creates an extra layer of security, and can help drive more shoppers away from the high street.
The move should be welcomed by retailers that have a strong online business, as the peace of mind offered by Ring could help boost sales for all online retailers. On the other hand, those that rely on bricks-and-mortar sales may need to re-evaluate their strategy.
Amazon Adds an AR Functionality to Its Android App
The Amazon App for Android devices has been updated to include AR view, enabling users to visualise the look and fit of home furnishing products in their own living space in augmented reality.
Amazon launched AR view on iOS in November. Since then, the retailer has made 15,000 of its top home furnishing items available for the immersive experience and reports that hundreds of thousands of items have been virtually placed in rooms, with customers more likely to purchase a product after they view it with AR view.
The fact that Amazon has adopted the technology so quickly suggests that they view AR as key to the future of their in-app business. And with other retailers, such as IKEA, already exhibiting these functionalities, it shows the role the technology can play in driving sales.
With customers more likely to purchase an item after viewing it with AR view, it seems like it will only be a matter of time before Amazon role the technology out to other verticals they are interested in, such as apparel and accessories.
Amazon Has Competition When It Comes to Amazon Go-Like Stores
Amazon has competition when it comes to checkout-free stores, similar to the Amazon Go model that they launched last month. Tech startup AiFi has launched technology that is able to be installed in small stores, as well as large conventional grocery stores and even shopping centres.
AiFi's 50,000-square-foot pilot store, set to be announced later this year, dwarfs the 1,800-square-foot Amazon Go location, proving this sort of technology is scalable to conventional grocery stores. It also shows that the technology can be retrofitted onto existing stores, and could give grocers of all sizes a way to compete directly with Amazon's format.
However, the question remains whether this will actually result in competition to Amazon, and a more even playing field for all retailers and supermarkets to move towards the 'store of the future'. Perhaps more likely is that Amazon will look to buy companies such as AiFi (copying Facebook's strategy when they bought Instagram), in order to scale their checkout-free stores. If they do this, forcing supermarkets to partner with them to implement this technology, Amazon will be able to gather endless amounts of data on the in-store consumer journey, to add to their glut of online transactional data.
It's not a guarantee that AiFi, and other innovators in the space, will give in to Amazon's bids, should they come (think Snap resisting Facebook's advances), however. If they hold firm, and partner with Amazon's bricks-and-mortar competition, such as Walmart, the control of the 'store of the future' may not lie with Amazon after all. This content was originally published in RetailTechNews.
AmazonAugmented RealityDataE-CommerceInvestment