The Business of Voice Assistants in the Retail Sector
by Hugh Williams on 20th Apr 2018 in News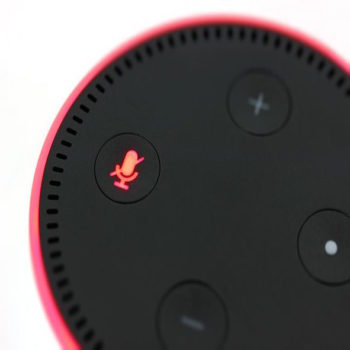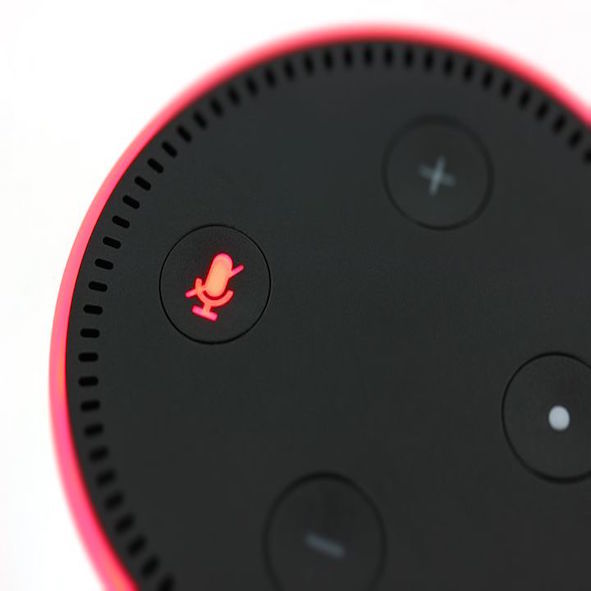 In this piece, Ed Bussey, CEO and founder, Quill, tells RetailTechNews about the rapid evolution of voice assistants and advises retailers on how to adapt their online content strategies for the new world of 'conversational commerce'.  

The hype around voice-driven home assistants has reached a new intensity in recent months – and understandably so, given both the appetite from consumers to purchase these devices (Amazon's Echo Dot was the best-selling item on the marketplace's site during the Christmas trading period last year) and their potential to drastically alter the way people interact with brands online.
At present, smart speaker devices are mainly used for functional commands or simple queries, whether that's asking for live traffic updates or turning off the lights – which is still some distance from the all-purpose capabilities demonstrated by the sentient AI assistants of various sci-fi films.
However, with an estimated one billion searches per month already being conducted by voice, the technology certainly can't be dismissed as a fad. And recent design advances – most notably, the addition of screens for browsing – mean that these devices will soon become viable tools for online shopping, much in the same way that the addition of high-quality touch screens triggered the monumental rise of m-commerce.
Amazon leads the charge in this area, having already equipped its Echo Show and Echo Spot speakers with screens, while Google is collaborating with Lenovo to develop its own screen-enabled home assistant and Facebook is rumoured to soon be launching its 'Portal' device, complete with screen and front-facing camera.
With the ability to display search results and web pages, the potential for consumers to make considered purchases through these devices (for example, for clothing or home décor) is hugely increased. This means that online retailers will need to start viewing the digital customer experience through a new lens – adapting their online content and SEO strategies to maximise sales in a voice-centric world.
Optimise for voice search
In contrast to traditional typed searches – which most people tend to construct using fragmented keywords – when searching using a voice assistant, the inclination is to speak naturally, using conversational phrases. For example, rather than typing 'hiking gear', a browser might verbally ask "Hey Alexa, what should I pack for a hiking trip?".
The consequence of this for retailers is that they'll need to ensure that valuable traffic-driving pages (including product hub, category, and guide pages) are optimised with high-quality, rich content that incorporates not just relevant keywords, but rather a range of related phrases, synonyms, and vocabulary, all in natural language, to ensure visibility in voice search results.
Brands that fail to do this adequately will find themselves losing out on organic traffic from voice search, in turn damaging online revenues.
Leverage Google's Instant Answers
In the context of voice search, Google's existing 'Featured Snippets', or 'Instant Answers' feature assumes an even more prominent role on results pages.
Currently, when users type in a simple question search (usually prefaced with 'how', 'why', 'what', or 'when'), Google displays a short excerpt of content from a high-authority page that answers the question, in the number-one position on the results page.  
However, when making a similar query through a voice assistant, the Instant Answer content is not only displayed, but is actually 'read out' in spoken form. For retailers that can demonstrate authority on a particular subject – essentially by providing the best answer to a commonly searched consumer query – this represents a valuable opportunity to both increase brand awareness and prompt click-throughs, boosting organic traffic.
To properly leverage this feature, retailers should identify common, simple questions that relate to their product verticals and categories, and produce guide content that provides clear, direct, and insightful on-page answers to those questions, taking care to summarise the information in a succinct way that lends itself to being spoken. Demonstrating expertise and authority on the subject – and supplying genuinely helpful answers to consumers – will increase the likelihood of securing this valuable slot.
Upgrade product descriptions
Creating product description content at the pace required to keep up with seasonality and rotation of stock, and sometimes in multiple languages, is already a significant operational challenge for many retailers – and the advent of voice technology adds a further level of complexity to this undertaking.
As voice-powered devices are increasingly used for online shopping, and consumer expectations continue to evolve, it's likely that product pages on retailer websites will need to not only convey product details in written form, but also to have a certain level of interactivity – allowing the shopper to ask questions about the product and receive spoken answers. For example, a customer looking at the product page for a laptop may want to ask "How long is the battery life?".
So, in addition to the traditional visible, consumer-facing product description copy, product pages will also need to be embedded with metadata that provides answers to common or likely user questions about products, which smart assistants can then parse to provide relevant spoken responses when prompted. Adapting to this shift in customer behaviour and expectations will be critical to preserving online conversion rates in the future – because if browsers can't find the answers they're looking for on your site, they will simply look elsewhere.
It is already reported that 24% of consumers  would rather use a voice assistant than a website to shop online, and almost a third state that they would rather use voice interaction than visit a physical shop or bank branch. Formulating a future-facing voice strategy now will position retailers to take advantage of the imminent conversational commerce revolution – ensuring they don't get left behind the competition.  This content was originally published in RetailTechNews.
AmazonAudienceDataE-CommerceTechnologyVoice assistant