The Digital Revolution Is Here – Q&A with One iota
by Hugh Williams on 1st May 2018 in News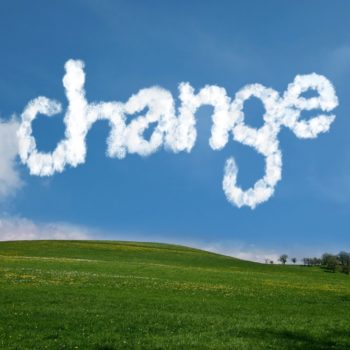 The change digital technology is driving in retail is there for all to see. However, while some retailers are diving in at the deep end, others are only dipping their toes in the water for now. In this Q&A with RetailTechNews, Christian Brooks, MD, One iota, discusses why digital transformation is proving challenging for some retailers – but how persevering with the process is still the best way to remain competitive. 
RetailTechNews: Can you briefly explain what One iota do?
Christian Brooks: One iota works with retail brands including JD, Blacks, Quiz, and Superdry helping them to improve their customers' experience. We do this by connecting the offline and online customer journeys across mobile native apps, assisted sale iPads, digital signage, shoppable kiosks, personalisation kiosks, social walls, etc., all managed through a single platform connected to the retailer's e-commerce platform.
Why is digital transformation proving such a challenge for some retailers?
Change is hard, especially when dealing with physical assets. It can be even harder online in terms of cost and risk. One of the very biggest challenges is culture. It can be difficult to get traction with new ideas in well-established companies. Although a different industry, the Harvard Business Review published a case study that is an interesting example of this. It covers how the New York Times' efforts to innovate were throttled by established culture, finally having to physically move the team and ensure a board-level sponsor was leading this out. This may be why we are seeing so many of the large retailers establishing and investing in tech incubators.
When a new technology is introduced, many retailers rush to deploy it and then suffer from a lack of customer engagement with these solutions. Being first-to-market is always good, but not at the expense of properly thought through execution. It is critical that time be allocated to design and planning. The focus being on enhancing the customer experience and solving genuine customer pain points.
From our experience, it is important that teams ensure their boards know that they don't have to spend big on pilots. The culture in this area should be 'set to fail fast', celebrate the learnings, and do it again.
What sort of technologies will drive the digital transformation revolution?
It starts with putting a platform in place to execute on and then adding layers. Infrastructure is key, ensuring stores have WiFi in place. Then working with the retail and store teams to see how digital screens can be blended sympathetically into the environment and controlled from a single source.
Once in place, an SaaS platform can then be used to drive services that leverage beacons for geo-proximity and to drive personalised content; AR technology to drive engagement and product interaction; cameras to drive social-wall engagement; chatbots on kiosks to assist during busy periods, and so on. Also in the mix are AI and machine learning, which will be driving more contextualised and personalised content.
How can adopting these technologies help retailers better engage customers?
Aside from endless aisle and self-serve capabilities, digital screens can be configured to drive engagement by providing access to products even when stores are closed.
AR technology can be used in shop windows, allowing store teams to change digital signage from a mobile device to local campaign materials.
It can be a real challenge to motivate frontline store teams, creating the desire to build and maintain customer relationships. The introduction of tools that empower and engage store staff to connect them to the higher purpose, share data with them to facilitate learning and development and, ultimately, develop deep and lasting relationships can only be a good thing for both parties.
How can adopting these technologies help retailers compete with the clout of Amazon?
Physical retail is not dying; it is merely going through a 'reset' phase. With the advent of same-day/next delivery, the need to get the item from a physical location is not what it once was. Retailers have an opportunity to use their physical spaces to create highly engaging and immersive digital experiences in physical spaces and create the stage to transform their store team members from assistants to customer-experience ambassadors.
Amazon purchases tend to be transactional in the nature of the customer relationship. Therefore, it shouldn't come as a surprise when retailers like Maplin and Toys R Us fail, given they sell in a similar way, but at a much higher price point. The focus needs to be on the categories of customer relationship that we are looking to develop. These can range from dedicated personal assistance through to self-service and automated services.
The iPads and mirrored kiosks both enable the dedicated personal assistance, kiosks enable self-service and, with embedded beacons and augmented reality (AR), can create an immersive rather than transactional experience. Kiosk chatbots can also facilitate self service at busy times when staff members are not available.
As many pureplay online retailers open physical spaces with a blank canvas, it is key that the strength of the relationships you develop will provide a key competitive advantage.This content was originally published in RetailTechNews.
Augmented RealityCustomer ExperienceE-CommerceIn-storeInvestmentOmnichannel