Amazon Taking on Google & Criteo; The Retail War in India Isn't Over
by Hugh Williams on 18th May 2018 in News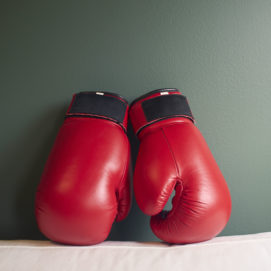 RetailTechNews' weekly Amazon Watch brings you some of the company's biggest moves from the past seven days, analysing how the giant is revolutionising the retail space. In this week's edition: Amazon Taking on Google & Criteo; The Retail War in India Isn't Over; and Alexa Poses Problem for Brands.
Amazon Taking on Google & Criteo
Amazon is taking its most assertive step yet into the digital-advertising market by testing a new display ad offering that threatens multibillion-dollar revenue streams at businesses such as Google and Criteo.
The tool lets merchants selling on Amazon's online marketplace purchase spots that will follow shoppers around the web to lure the consumers back to Amazon to buy. The company is inviting select merchants to test the new ads later this month.
Currently, merchants can buy other types of ads on Amazon; and the company has been giving more-prominent placement to these sponsored product spots in its search results. The new tool lets these sellers bid on ads that will appear on other websites and apps, giving them much wider reach. Merchants will only pay Amazon when customers click on the ads.
This is going to be a serious competitor to leading players in online advertising. Brands that rely largely on Amazon for their online commerce will surely be drawn to this platform, with Amazon's reach and position as most peoples' go-to online shopping centre likely to help them achieve higher online sales.
The Retail War in India Isn't Over
Amazon is facing a major new competitor on the world stage, with Walmart, its biggest retail rival in the U.S., partnering with Flipkart, its biggest e-commerce competitor in India, despite Amazon's interest in the latter.
However, India is going to remain a key focus for the retail giant, where they are the second-largest e-commerce platform (behind Flipkart). Jeff Bezos has made his commitment to India clear, pledging to invest at least USD$5bn (£3.7bn) in Amazon's business in the country, with the company having already funnelled more than USD$3bn (£2.2bn) into its main Indian subsidiary.
The opportunity in India is simply too big to ignore. BMI Research expects the Indian market to grow from about USD$48bn (£35.5bn) in 2017 to more than USD$80bn (£59bn) by 2021. One key area where the looming battle may play out is groceries. Amazon already sells groceries in India after getting government approval last year; and Flipkart is looking to expand its grocery offerings. However, with Walmart having used up a large chunk of their war chest on the Flipkart acquisition, it will be interesting to see if the new partners can compete with Amazon in this area.
Alexa Poses Problem for Brands
Amazon's Alexa is being dubbed the biggest challenge for brands since the internet. As with the early days of the internet, brands are looking for ways to adjust their marketing strategies to accommodate technology that looks as though it will shape the future of shopping. Although smart speakers account for USD$2bn (£1.5bn) in annual sales at present, this is predicted to grow to USD$40bn (£29.5bn) in the next four years.
With Amazon's Echo dominating around 70% of the voice-assistant market, and is present in 10% of U.S. households, brands looking to ride the wave of voice shopping must be willing to adapt to fit Alexa's platform. This poses a challenge.
When you shop on Alexa, you can order a specific brand, like Colgate toothpaste or Head & Shoulders shampoo, or you can request a general product. It makes a big difference. If you say: "Alexa, order me paper towels", the voice assistant defaults to a suggestion based on your past Amazon purchases. But, if you've never ordered paper towels, Alexa will recommend one or two Amazon Prime products through an algorithm.
These items are 'Amazon Choice' products; and the company doesn't disclose the algorithm used to decide what gets this label. This means that brands looking to sell their products through Alexa are shooting in the dark and will find it hard to justify marketing spend through Echo.
This content was originally published in RetailTechNews.