Weekly Focus: Google Makes £415m Move in China E-Commerce Market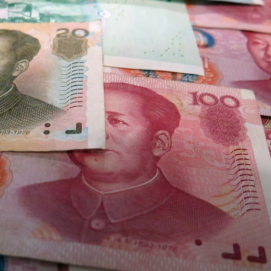 This week, we see Google making a USD$550m (£415m) move in China's e-commerce market and more Australian consumers window shopping than actually buying online.
It may have long exited the Chinese search market, but Google appears to be making its way back – this time, with an eye on e-commerce.
The U.S. internet giant said it was investing USD$550m (£415m) in Chinese e-commerce giant JD.com, as part of a partnership that would see both companies jointly develop retail offerings.
Specifically, the collaboration would aim to facilitate "helpful, personalised, and frictionless" shopping experiences across various regions, including Southeast Asia and Europe, the two partners said in a joint statement.
They pointed to the combination of JD's supply chain and logistics knowledge and Google's technology expertise as a strong basis to create "next-generation retail infrastructure solutions".
Under the agreement, JD.com also would showcase a selection of "high-quality products" for sale on its U.S. partner's comparison shopping service, Google Shopping, in several regions.
JD.com's chief strategy officer, Liao Jianwen, added that the collaboration would help "modernise global retail".
In return for its investment, Google would be allocated more than 27.1 million of JD.com's Class A ordinary shares at USD$20.29 (£15.31) per share.
Alibaba Opens Up in Malaysia
Meanwhile, JD.com's domestic rival Alibaba Group has headed to Malaysia, where it now has an office in Kuala Lumpur.
The new outfit was established to help local businesses identify global cross-border trade opportunities, Alibaba said. It would serve as a "one-stop shop" for small and midsize businesses (SMBs) in the country, offering resources and infrastructure to boost their exports, as well as training and cloud-computing services.
Alibaba's executive chairman, Jack Ma, said the e-commerce operator noted that, in the last three decades, only large enterprise had benefitted from globalisation. It hoped to help digitise and empower local businesses through its investment in Malaysia, Ma said.
The Chinese online retailer last year opened its first overseas Electronic World Trade Platform in Malaysia, touted as digital free-trade zones in which SMBs could more easily participate in global trade via e-commerce. Alibaba said these e-trade platforms offered "simple and straightforward" regulations, lower barriers to market entry, and easier access to financing.
It is also building a distribution centre near the Kuala Lumpur International Airport, which will serve as a regional e-commerce and logistics hub when it is expected to commence operations by end-2019.
Tmall Lets You Try Before You Buy
Meanwhile, back in China, Alibaba's online marketplace Tmall is offering a new service that allows shoppers to try before you buy.
The new offering, though, would be available only for Alibaba Super Members with a Zhima credit score of at least 550. Qualified Tmall customers would be able to order clothes on the marketplace without payment and try the apparel for seven days, after which they had the option to return them for free. Should they decide to keep the items, the cost would be deducted from their Alipay accounts.
More than 14,000 products from 15 local and international brands have agreed to participate in the service, including Miss Sixty from Italy, Canada's Lululemon, and Chinese labels Stella Luna, Dazzle, Ein, Yiner, and Conquis.
Head of Tmall's fashion and Luxury's customer operations, David Ye, said: "Fashion brands can attract more premium consumers through this all-new shopping model […] and it highlights how these brands are dedicated to enhancing the customer experience.
"[In future], we will also take the try-before-you-buy service offline, allowing consumers to book [garments] online and try them in-store, so they can at once access a wide variety of products online, as well as get the sense of certainty from shopping at brick-and-mortar stores", Ye said.
Australians Window Shop More Than They Buy Online
Over in Australia, 14 million local consumers aged 14 and above visit online shopping or auction sites in an average month, but 47% – or 9.5 million – actually end up buying something online.
The figures indicated a moderate level of window shopping, according to Roy Morgan Research, which based the findings on interviews with 1,000 Australians each week.
eBay was the country's most popular online shopping or auction site, clocking more than 9.4 million visitors in an average four weeks, followed by local secondhand shopping site, Gumtree, which registered 5.6 million visitors.
Amazon.com placed third with 4.7 million visitors, while Kogan.com attracted almost 2.3 million in an average four weeks.
The online shopping audience was split fairly equally between the two genders, with more than 7 million women visiting an online shopping or auction site in an average month, compared to 6.9 million men.
Online Sales Push 38% of India Smartphone Shipments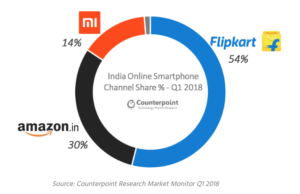 Moving on to India, e-commerce has pushed a record 39% of total smartphone shipments in the first quarter of 2018, fuelled by exclusive online launches and strong marketing activities.
In fact, e-commerce growth outpaced offline sales in the quarter, according to Counterpoint Research's Market Monitor data.
Research analyst Karn Chauhan added: "While the smartphone shipments in the offline segment declined by 3%, the online segment grew 4% year-on-year. This was driven by the increase in the number of models launching on online platforms, coupled with aggressive offers. Additionally, smartphone brands have now adopted a multichannel strategy, instead of relying on a single channel for distribution of their products, and this has increased competition over the past few quarters."
Chinese smartphone makers Xiaomi and Huawei, for instance, had made some of their models available exclusively online.
Counterpoint's associate director, Tarun Pathak, noted that India still had one of the lowest percentiles of users who connected and shopped online. This, however, was changing as 4G data consumption continued to climb.
Pathak said: "In an effort to target first-time shoppers, both Flipkart and Amazon have scaled up their operations in recent quarters, especially in the smartphone segment, which is a major value-driving category for these platforms."
Local e-commerce player Flipkart led with a 54% share of the online smartphone market, followed by Amazon at 30%, and Xiaomi's Mi.com at 14%.
According to Counterpoint, almost 30 smartphone models were launched exclusively online during the quarter.
This content was originally published in RetailTechNews.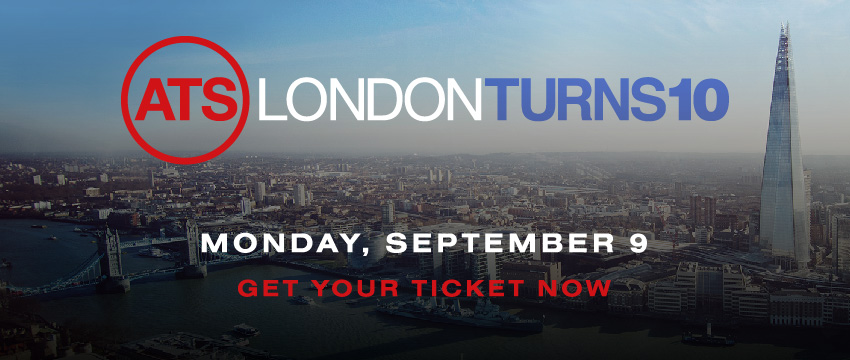 TagsAlibabaAmazonAudienceChinaCustomer ExperienceE-CommercePersonalisation