Your Guide to Scaling Your European Madtech Business
by Ciaran O'Kane on 26th Jul 2018 in News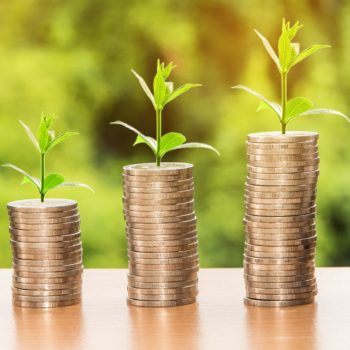 We sent out a mailer a few weeks ago to our GDPR-compliant subscriber list, titled '9 Reasons to Love the Industry. This was to highlight our optimism about the industry and encourage you (dear reader) to attend ATS London this year.
Number seven on our upbeat list refers to the opportunity for the current crop of European madtech startups. Never have I seen a bigger opportunity. We are heading into a new epoch for digital marketing.
The convergence of ad tech and martech, the increasing addressability of the USD$350bn (£265.9bn) TV market, and the move to a data-driven, customer-centric approach by brands is creating a positive environment for European startups.
Starting a business continues to be tough, and the attrition rate remains high. But if you can learn from previous mistakes, you too can bootstrap and scale to a potential exit.
In this post, I outline nine loose rules for scaling your European madtech business. Much of the following advice has been informed by our own in-market knowledge and working closely with companies that have had successful exits.
You might ask why I am restricting current lists to nine? Well, it's the ninth year of ATS London this year. We are nearly sold out, so I would advise you buy a ticket in the coming week if you want to be part of it.
1. Think value-add; no need to reinvent the 'madtech wheel'
I can't tell you the amount of spectacular flame-outs I have seen in this space, from companies trying to radically change behaviour or rebuild existing infrastructure. Programmatic has taken 10 years to mature as a buying process – and it has taken billions in capital to get to this point. Trying to force behaviour is resource-heavy and expensive. AppNexus had to raise the guts of USD$400m (£303.9m) to wean publishers off DoubleClick (now retired). My advice to European madtech is simple: build something that adds value and can be built off existing infrastructure (programmatic layer being the best opportunity).
2. Get your MVP (minimum viable product) to market as quickly as you can and start making revenue
The big mistake madtech start-ups – particularly those with little access to capital – make is spending too much time perfecting their initial product. Build an MVP quickly and get it to market. The quicker you can make money, the quicker you can do a raise to scale.
3. The agency and IO are your friends
A lot of madtech companies turn up their noses at the idea of accepting an IO. This is a fundamental mistake. Many of the great madtech companies start life as an IO ad net. Start here to access easy initial revenue. Look to progress to programmatic revenue. It's easier to scale with less cost attached to it.
Agencies continue to be the gatekeepers to billions of dollars of digital marketing spend. You need to tap into those budgets. Whether it's IO-based, or PMP-based, the agencies are integral to your business growing and succeeding.
DTC strategies are a requisite these days. Be sure you can address this segment of the market – but it should only be a strategy once you have tapped out demand within the agencies.
4. Do not raise money to have a payments float
Agencies are ridiculously bad at paying their invoices on time. In some cases, you might have to wait 120 days to get payment from some holding groups. In the meantime, you have to pay third parties: exchanges, publishers, data partners, and tech platforms. It can be a precarious place to be, waiting for payment. To offset this risk, many startups look to raise money to cover the float.
This is a huge mistake, given the options available today. In this instance, factoring is the service for your startup business. Providers like BillFront and FastPay allow companies to draw down up to 80% of the money owed to them by agencies and ad tech vendors (depending on their risk scores of course). This is absolutely critical as you grow your business.
Raising money and diluting your shareholders to cover late payers is no longer required. Take advantage of the services now available.
5. Smart money and insight can help you succeed
Capital in Europe is hard to come by. It's smart to engage industry insiders to invest in your MVP or seed round. Add these people as non-execs, or to your board of advisors. These people can add real value by helping with introductions, product insight, positioning, and raising money.
6. Do not be tempted to raise big – invariably it ends badly
Raise a seed round from madtech veterans and insiders. Try to flip early. Raise a series A to go big, but be wary of whom you take on as investors.
No disrespect to VCs in Europe, but they are mostly generalists here. They have zero domain knowledge of our space. Inevitably, they will wreck your business if you are not hitting their wonky metrics, forcing you out in an inevitable putsch.
My advice here is get a sensible, post-money valuation on your seed round, get to profitability, and sell as quickly as you can to a strategic or PE firm.
7. Seek investment from a strategic buyer
A company should never be sold – it should always be bought. This is sage advice. But it doesn't hurt to have a list of your strategic buyers on hand – especially when you are raising. Seek out these big corporates and their investment arms. Partner with them. And in the event of a raise, get them to invest.
8.  Positioning and messaging are absolutely critical
European madtech startups are awful at marketing. Compared to the U.S. firms, they fail miserably to articulate their offering.
The role of a CMO or head of marketing is critical. Your messaging is as important as your actual offering. In a noisy market, where conflicting op-eds fight for the oxygen of publicity, your ability to position your company properly will dictate a failure or a success.
My advice here is to hire resource, which understands the market, and knows how to sell in your proposition. From my experience, the best ad tech CMOs are often sitting in other roles and don't know they are CMOs. Finding that person is a priority.
9. Nine quick rules for geographic expansion
If you are a Nordic madtech startup, get to the UK first, then move to the U.S.

If you are a French madtech startup, conquer your own market, then move to the U.S. (this rule also applies to UK companies).

Don't enter the German market EVER – except if you are a German madtech company or you're well capitalised. It's a big prize to win, but it's a very expensive and complicated market to operate in...

Forget about the rest of Europe. Rebates and employment contracts will suck the life out of your business. Add to this the lack of scale and you realise how complicated Europe really is. My advice: get to the U.S. as soon as you can.

Avoid New York. Between ultra-high staff costs and competition, it's a tough place to operate. Instead, look at the regional markets in the U.S. – Chicago, Dallas, Detroit, Atlanta, Washington, and Boston are all comparable in size of media spend to European markets. If you look hard enough, you will find many USD$100m+ ad nets hiding in the U.S. regions. This is budget you could be tapping into.

Once you have built a local market, move into the bigger coastal markets like New York.

You can only partner in Japan. Never compete in Japan. Look for a partner in Yahoo, DAC, or Dentsu. You'll fail otherwise.

Do not try to run your SE Asia business from Sydney, or the Australian business from Singapore. You need separate offices with teams servicing their home markets.

NEVER COMPETE DIRECTLY WITH THE CHINESE. The only way to operate in China is to have an inbound/outbound strategy. Either bring spend to the Chinese or help Chinese brands to expand globally.
I will be sitting down with eminent M&A banker, Jay MacDonald, to discuss this, and more, at ATS London on 10 September. For those unlucky not to get a ticket to our annual blue ribbon event, I wish you good fortune.
Ad TechATS LondonM&AMartechTechnology