Weekly News Roundup: Americas; Adsquare Expands In The US Midwest and appoints new Sales Director
by Ginna Peña on 8th Aug 2018 in News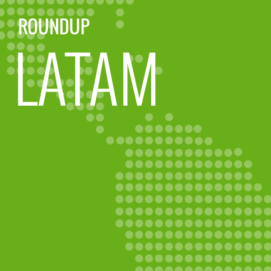 On this weekly segment, ExchangeWire sums up key industry updates on ad tech from around the Americas region – and on this edition:  Adsquare Expands In The US Midwest And Appoints Sales Director In Chicago
Adsquare Expands In The Midwest And Appoints Sales Director In Chicago
Adsquare, the mobile-first data exchange has announced the opening of a brand-new office in Chicago, marking the company's first Midwest location. The announcement represents the latest step in the ongoing expansion in the US. In particular, strength in providing solutions to Retail & CPG advertisers such as Clorox, Unilever & Walmart, with platform partners like The Trade Desk, AdColony, and Triad Retail, defines the needs to have a greater presence in the region. Entrusted with the role of supporting the US Sales team for the growing number of clients in the Midwest territory Allyson White, who has joined as Sales Director of the Chicago office.
"Chicago is a critical market for growth in the US, as an epicenter for advertising and sophisticated programmatic marketers. What's more, the Central region represents a large territory of independent agencies and brands who have brought programmatic in-house, where adsquare's platform is ideally suited to bring value", says Ted Smith, VP Sales US at adsquare about the expansion. "In Allyson, we've found an ideal new team member to bolster our efforts and continue our growth, stretching West into the Denver market, down into Texas and covering valued business in Detroit and Minneapolis", adds Smith.
"I am excited to bring adsquare's differentiated product suite including a sophisticated self-service platform to clients here of the region" says Allyson about her appointment. "Working together closely with our team in NYC and building off the success across categories globally, I'm thrilled to be part of the continuous expansion of adsquarein the US market."
Following the expansion, adsquare is hosting an event for advertisers and their agencies in Chicago in the beginning of November.  More information at Audiences In Motion.