Weekly Focus: JD.com Opens Up Blockchain Platform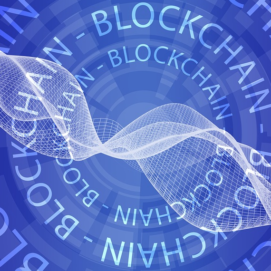 This week, JD.com unveils a new blockchain platform that it says is aimed at helping companies access and develop their own applications on the technology to better secure their operations.
The new platform allows businesses to create and modify smart contracts as well as streamline operations, such as track-and-trace movement of goods, transaction settlement, and authentication of certifications. It also will enable businesses that lack the necessary capabilities to access and tap blockchain technology for their own applications, according to the Chinese e-commerce giant.
In addition, the platform encompasses an application marketplace that offers blockchain middleware, tools, and other software that are developed in-house, as well as JD.com's independent software vendor (ISV) partners.
The Chinese online retailer said it instilled "stringent quality control" for all software available in the app store, which could be customised by enterprises to fit their requirements. JD.com added that it would continue to bring in more ISVs to further build blockchain applications for the marketplace.
It pointed to China Pacific Insurance Company as one of the first companies to tap the platform, applying unique blockchain IDs to e-invoices. This facilitated a secured traceable system for such documents, as well as improved efficiencies and streamlined the organisation's accounting process, JD.com said.
The new blockchain platform was part of its retail-as-a-service strategy, which it said was designed to let third parties tap its technology and infrastructure.
JD.com last year rolled out its own blockchain platform to allow online customers to view the source and development process of products and food they purchased. To date, the e-commerce operator said, the blockchain technology had been applied to more than 400 brands and 11,000 SKUs on its online marketplace.
Its rival Alibaba also had deployed blockchain to let its customers trace the lifecycle of fresh produce sold at its Hema supermarkets. Alibaba said such "farm-to-store" data, which could be access via its mobile app, was available on more than 1,700 items across nine product categories, including meat and vegetables.
Walmart Pledges India Commitment Following Completion of Flipkart Acquisition
U.S. supermarket chain Walmart says it has completed the acquisition of Indian e-commerce operator Flipkart and pledges to support the Asian economy's development and growth.
Walmart International's president and CEO Judith McKenna said: "Walmart and Flipkart will achieve more together than each of us could accomplish separately to contribute to the economic growth of India, creating a strong local business powered by Walmart. Our investment will benefit India by providing quality, affordable goods for customers, while creating new skilled jobs and opportunities for suppliers."
In May, the U.S. company unveiled plans to dish out USD$16bn (£11.82bn) for a 77% stake in Flipkart. The deal was formally approved by Indian authorities last week, albeit to the chagrin of the Confederation of All India Traders. The local business group had raised concerns that the acquisition would result in unfair competition and an uneven playing field for Indian traders.
Walmart, though, said the union would create "sustained economic growth across agriculture, food, and retail". It added that its future investments in India would facilitate national initiatives and create new jobs, supporting both small businesses and farmers, as well as supply chain development.
The retail chain said its investment included a USD$2bn (£1.57bn) equity fund aimed at boosting the growth of Flipkart's business.
Flipkart's co-founder and group CEO Binny Bansal said: "By combining Walmart's omnichannel retail expertise, supply-chain knowledge, and financial strength with Flipkart's talent, technology and local insights, we are confident that together we can drive the next wave of retail in India."
Alipay Takes Tax Refund Paperless in South Korea
Alibaba has partnered with tax refund agency Global Tax Free (GTF) to enable consumers to receive their rebates through the Chinese vendor's mobile payment platform, Alipay.
Operated by its fintech business unit Ant Financial Services Group, Alibaba said the tax refund service would be available to Chinese travellers in South Korea. These consumers would be able to apply for and claim tax rebates via the mobile app, bypassing the need to do so over the counter in the city and airport.
Alibaba said: "After scanning their passports at self-service kiosks prior to leaving South Korea, Chinese tourists can use the Alipay mobile app to scan eligible tax refund receipts within 90 days of purchase and receive refunds in RMB immediately."
According to its Korea general manager Danny Chung, Alipay users currently were able to receive tax refunds via the app – after processing at the tax counter – at more than 80 airports and some in-city shops worldwide.
Chung said the new service would allow these consumers to skip the queue and process tax refunds on their mobiles, without filling out and submitting any paper work.
According to Alibaba, some 10,000 merchants in South Korea support the GTF tax refund service and the two organisations are planning to expand the service to more merchants and Asian markets in future.
In early 2017, Alipay introduced a real-time tax refund service in Europe, allowing its users to receive tax rebates after scanning their app's QR code at airport tax counters.
This content was originally published in RetailTechNews.
TagsAlibabaBlockchainChinaE-CommerceMobileOmnichannelPayment