Major Ad Exchanges Create Shared Principles to Achieve a Better Programmatic Marketplace
by Lindsay Rowntree on 17th Oct 2018 in News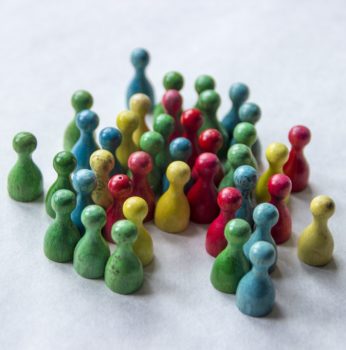 Today (17 October, 2018), six global ad exchanges have released an open letter to advertisers and publishers, outlining a set of industry principles that they are committing to, in a drive to "promote clarity and trust for every participant in the market". OpenX, Sovrn, Rubicon Project, PubMatic, SpotX, and Telaria are forming a coalition to build a "lasting, high-quality, and trusted programmatic marketplace", and "unleash the full potential of programmatic advertising".
ExchangeWire speaks with Tim Cadogan, CEO, OpenX, who led the discussions to establish this joint approach, and Walter Knapp, CEO, Sovrn, about the importance of setting out these principles for the future of the industry.
Despite programmatic becoming an increasingly important part of the media mix for many marketers and agencies, there have been concerns and trepidation about how the market works, with various challenges along the way, causing trust to be inhibited.
Efficiency, transparency, and fair-market
The three core principles are efficiency, including quality assurance, format standardisation, and elimination of infrastructure waste; transparency around fees, marketplace design changes, and supply chain auditing; and fair-market, to establish clear auction rules, no undisclosed business arrangements, and no biased auction mechanics. The co-signed exchanges "agree not only to these broad principles, but to the measurable and verifiable actions necessary to build the long-term trust programmatic advertising must have to grow and thrive".
The exchanges want to stake a flag to show how their marketplaces are run and the standards they believe they should be held to. They want buyers to be comfortable using their marketplaces at full throttle, without constraint or restraint, explained Cadogan.
To ensure these core principles were borne out the fundamentals that support the development and growth of any marketplace, which could then be applied to the programmatic world, the process involved contracting the former chief economist at Microsoft.
Leading by example
It's common for industry guidelines and principles to be first communicated by the associated trade bodies, so being outlined by the industry players directly is a break from the norm and clear statement of intent.
"We wanted to take action ourselves, rather than have someone else tell us what to do", said Cadogan, "and we wanted to do it as a group, so that we can present a united front – a critical mass of companies, saying that we believe this is the right approach, and we will step up to it."
Some names, that you may expect, or hope, to see committing to these principles, may be missing, but this is only the beginning. As Cadogan and Knapp confirmed, there are other companies in the mix, particularly those even bigger than the founding companies themselves, that are in full support of the standards outlined, and the coalition is only expected to grow from here.
The next stage
The key here is that the letter defining these core principles doesn't just represent more words being fired into the ad tech echo chamber. Cadogan and Knapp emphasised that the six companies are committing to these unambiguous and restrictive principles, and there is an overall commitment to putting the value of the marketplace, and its growth, above short-term gains.
To achieve total quality assurance, a subset of the efficiency principle, all parties commit to full TAG (Trustworthy Accountability Group) certification, as well as independent third-party validation. This forms phase two of the process. Mike Zaneis, president of TAG said: "TAG looks forward to working with the broader industry to take these principles and develop a new certification, which will ensure brands, agencies, and publishers that their partners are committed to a fair, efficient, and transparent programmatic supply chain."
This won't happen overnight; members are at different stages of the process and it was important, when forming the principles, to provide the space and time for everyone to reach the same level.
"We wanted to get the principal actors on record first, and then involve TAG to give it a faster start, and make it more specific and tangible", said Cadogan.
"What we believe was really successful with the TAG certifications around anti-privacy, copyright infringement, and invalid traffic, was that if it's handed to TAG, they will turn it into a set of verifiable practices", said Knapp. "We're pushing to take it even further so it can be audited by an independent third party. At Sovrn and OpenX, we were very proactive in going through these processes and having the independent auditors give us the stamp of approval. We want to push to have all major exchanges go through a similar process, to give complete confidence and engender trust in the marketplace", he said.
Eliminating waste
DSPs receive an enormous flood of bid requests, many of which are wasteful, making it difficult for them to manage their systems and act as well as they can on behalf of their clients. "If we can have the whole industry agree around a standard, where you can send one request per ad opportunity", said Cadogan, "then that can make the whole value chain work more efficiently".
However, it does require buy-in on a mass scale. Feeding into the fair-market principle, if some choose to remain outside of the process and game the system, then they skew it. "This is why we're doing it as a group", said Cadogan. "We feel it's very important to have this collective action to solve a systemic set of problems within the industry."
The reason we're here
One sentence, and one word in particular, stands out within the open letter: "We [...] agree to a new direction […] to form the foundation of the future of digital consumer engagement."
The consumer is often left out of supply chain discussions; and this was why it was important for all parties to agree to adhering to standardised formats.
"It was maybe one of the more unexpected points", said Cadogan, "but we wanted to address the fact that, ultimately, this is an exchange between consumers' limited and scarce attention, and advertisers' desire to get in from of that attention."
The undersigned companies wanted to acknowledge that, while they have a very important function to fulfil, they are ultimately in the middle of the consumer and the advertiser.
Principles for a better programmatic marketplace: an open letter to advertisers and publishers
Ad TechAdvertiserDemand SideSupply SideTransparency