Weekly Focus APAC: JD.com Launches Smart Logistics Lab & Parcel Delivery Service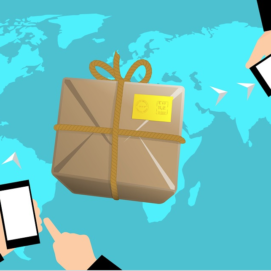 In this edition of Weekly Focus APAC: JD.com Launches Smart Logistics Lab & Parcel Delivery Service; Lazada Singapore Customers Can Collect Purchases at 7-Eleven; and Nets Lets Businesses Collect Invoice Payment Electronically.
JD.com Launches Smart Logistics Lab
The Chinese e-commerce giant has launched a research facility to develop new technologies in urban logistics that can support smart cities in China.
Located in Xiongan, the new Urban Smart Logistics Institute will focus on planning for urban logistics hubs, design for urban logistics systems, as well as big data and cloud computing for logistics, JD.com said.
The company also brought in other founding members for the research facility, which include Nankai University, Beijing Jiaotong University, the National Development and Reform Commission's Institute of Comprehensive Transportation, and Shanghai Municipal Engineering Design Institute.
Amongst its focus areas, the lab will assess underground logistics systems, tapping subterranean tracks and integrated municipal pipe corridors. JD.com said this will leave aboveground space open and free from traditional logistics systems.
It noted that traditional freight vehicles generate significant urban traffic emissions and can consume up to a third of road capacity. The new institute hopes to design a new logistics framework for urban spaces that is more efficient and environmentally friendly.
Chen Xiangsheng, director of the Chinese Academy of Engineering, said: "The most effective smart cities are the ones that make best use of all available space and resources. The use of underground space to build three-dimensional smart logistics systems is an industry game-changer. It will alleviate traffic problems, environmental problems, and save urban space."
JD.com Launches Parcel Delivery Service
In a separate announcement this week, JD.com says it is introducing parcel delivery services in China, enabling consumers to send packages across the country.
The service currently is available to customers in Beijing, Shanghai, and Guangzhou, who can use JD.com's e-commerce app to send packages intra-city and throughout mainland China. They will be able to choose from a list of service options, including same-day delivery between cities and standard next-day delivery.
Customers can schedule a pickup via the JD.com app or local messaging and social network platform, WeChat.
JD.com added that it plans to expand the service to include high-value items such as luxury products and high-end consumer electronics. It also will offer more delivery options and provide the service to customers located in any city within mainland China.
The new service marks the company's foray into the local parcel delivery market and is part of its efforts to open up its logistics network and technology to other shippers, businesses, and industries. JD.com coined this initiative "retail as a service".
JD Logistics CEO Wang Zhenhui said: "This marks the next step in leveraging the nationwide logistics network that JD has built over the past decade, to expand the range of services available to our users."
Lazada Singapore Customers Can Collect Purchases at 7-Eleven
7-Eleven, Lazada, and Ninja Van have teamed up to offer a parcel collection service for online customers in Singapore.
This will provide online shoppers on Lazada the option to pick up their buys at any 7-Eleven store located across the island, with Ninja Van fulfilling the delivery for free. In comparison, they would have to fork out SGD$1.49 (£0.82) for normal home delivery or SGD$2.99 (£1.65) for express home delivery service.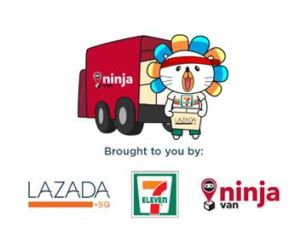 The collection service currently is available at 159 7-Eleven outlets, but will be expanded to close to 350 participating stores in Singapore by year-end. Parcels, however, must be under 80cm in total and weigh less than 5kg.
Noting that more than 35% of households in the country comprised two or fewer residents, 7-Eleven's head of marketing Crispian Leong said most would not be home to receive their online purchases and would not find it convenient to do so at their office.
Leong said: "We are excited that we can partner with Lazada and Ninja Van to offer this added convenience to consumers' daily lives and online shopping habits. The collaboration will offer the largest network of collection points around Singapore and provide unparalleled convenience for all."
Lazada also offers other click-and-collect options through its partnership with SingPost's POPSTations, SPH's Buzz Convenience Stores, and Parcel Santa Lockers.
Nets Lets Businesses Collect Invoice Payment Electronically
Singapore e-payment vendor Nets has introduced a new service that enables businesses to issue invoices and collect payments electronically.
Called 'PayCollect', the service aims to help organisations move their billing and collection processes online, as well as support the government's call to reduce the use of cash and cheque, said Nets.
It added that the service also will enable consumers to pay their bills and invoices via their mobile phones.
"With PayCollect, billing organisations can send e-invoices to their customers as a request-to-pay notification via SMS or email", Nets said, adding that consumers then could proceed to pay by clicking on the link in the notification, which would direct to a secure payment page for confirmation."
Payments can be made through banking apps from DBS, OCBC, and UOB, or the NETSPay mobile app.
Nets Solutions' managing director Ricky Lim said: "We're taking care of the most important, but difficult, part of any business operation – that of collecting payments. PayCollect effectively solves the last-mile collection problem for businesses by moving their entire billing cycle online and providing their customers with the ability to make e-payments directly and easily from a mobile device."
This content was originally published in RetailTechNews.