ID5 at Scale in Europe, Rolling Out Its Shared ID Infrastructure Globally in 2019; Amazon Prime Video Seeks Agency Amid European Expansion
by Romany Reagan on 30th Nov 2018 in News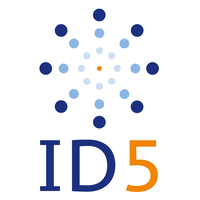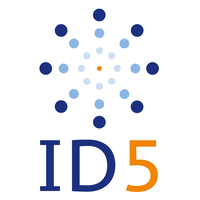 In this weekly segment, ExchangeWire sums up key industry updates on ad tech from around the European region – and in this edition: ID5 at Scale in Europe, Rolling Out Its Shared ID Infrastructure Globally in 2019; Amazon Prime Video Seeks Agency Amid European Expansion; Settlement Reached in DMEXCO Dispute; Voxnest Partners with DAX to Create Audio Monetisation Opportunities for Publishers; and Sublime Extends Its Range of Mobile Advertising Solutions to Offer Users a Truly Tailored Mobile Experience.
ID5 at Scale in Europe, Rolling Out Its Shared ID Infrastructure Globally in 2019
Just over one year after its launch, ID matching specialist ID5 announces that it now reaches one billion devices per month in Europe and provides matching capabilities with more than 35 ad tech platforms.
Created in September 2017, ID5 has built a shared identity solution for ad tech and publishers to solve the problems created by cookie matching. After raising €1m (£885k) in a seed round led by 360 Capital Partners in March 2018, ID5 built a team of nine, recruiting advertising technology experts from AppNexus, Rubicon Project, Sizmek, and Oracle Data Cloud. Thanks to its neutral and specialised service focused on reducing the number of synchronisation pixels and improving match rates, ID5 has gained rapid traction with leading ad tech companies. The ID5 graph currently includes users IDs from more than 35 platforms including Adform, AppNexus, Avocet, Bidswitch, Dailymotion, Eyeota, Improve Digital, Platform161, Purch (now part of Future Publishing), Semasio, ShareThis, Smart, Tapad, and Weborama. The company also enjoys strong support from multiple European publishers, which leverage the ID5 services to improve user experience, reduce risks of data leakage, and facilitate GDPR compliance.
Mathieu Roche, CEO and co-founder of ID5, comments: "Reaching one billion devices in Europe is a major milestone for us. In the year of GDPR, and as Google and Facebook keep increasing their dominance of digital advertising, premium publishers and independent ad-tech platforms recognise the need for the industry to rely on a more efficient and more transparent user identification infrastructure. ID5 is building a neutral and shared ID solution designed to limit the number of synchronisation pixels fired on publisher pages, and to increase monetisation capabilities and match rates between platforms. The response of the market has been very positive and has allowed us to scale very quickly, to a point where we can deliver significant revenue improvement across most European markets."
ID5 improves match rates and reduces wastage due to poor matching of user IDs, which benefits all participants in the programmatic ecosystem:
SSPs can leverage ID5's solutions to increase their match rates with DSPs and DMPs and maximise availability of their most valuable inventory. Publisher technology provider Purch leverages ID5's service to improve its match rate with AppNexus. Over the summer, Purch saw a 30% reduction in the number of unmatched impressions. Matched impressions deliver CPMs 3-4x higher than unmatched impressions, resulting in a 10% increase in revenue from AppNexus in France and the UK, where the service was initially deployed.
ID5's solution also enables DSPs to connect seamlessly to data and inventory providers, and to improve match rates with premium supply partners. Platform161 , a leading European DSP, experienced a 65% increase in number of bids on AppNexus inventory by leveraging ID5's matching capabilities.
Finally, DMPs and data providers can benefit from better match rates with each other's and into DSPs, which means higher proportion of first-party data targetable for clients. Thanks to ID5, data providers and DMP users can forecast the size of audience segments available to buyers, so that they can define appropriate pricing structure and manage expectations. ID5 has measured improvement of 50-100% in match rates between data providers and Ad Tech platforms, significantly increasing the ability to monetise data via programmatic channels.
Mathieu Roche concludes: "We have reached critical mass in Europe, and remain committed to helping more European publishers and ad tech platforms identify users efficiently. We also want to capitalise on our success, and on the current momentum surrounding identity, to start deploy our services globally. We already have customers who have significant activity in North America, LATAM, and APAC, so we will roll-out our infrastructure in those regions in 2019. We believe that we can reach 10 billion devices per month by the end of 2019, providing the ad-tech industry with a scalable, neutral, efficient way to identify users globally."
Amazon Prime Video Seeks Agency Amid European Expansion
Amazon Prime Video is seeking an agency for a brief covering France, Italy, and Spain, reports Campaign.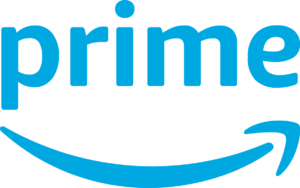 It is understood that Droga5 London, Fold7, and MullenLowe are among the shops vying for the business. Tissue meetings were held last week.
Amazon Prime Video has been ramping up its European expansion with a strategy to create more original content for local audiences.
Meanwhile, the European Union has approved new regulation that will require streaming services to ensure at least 30% of their content is local programming.
In October, Amazon Prime Video launched its biggest brand campaign to date, running in the UK and Germany. Created by Droga5 London, the ads follow protagonists whose lives are transformed after bingeing TV series on the platform. The agency continues to work with the brand in the UK and Germany.
Settlement Reached in DMEXCO Dispute
Koelnmesse, represented by its managing directors Gerald Böse and Herbert Marner, and KDME, represented by Christian Muche and Frank Schneider, have settled their dispute over the termination approximately one year ago of their consultancy activities for the DMEXCO trade fair.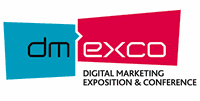 Koelnmesse, KDME, Muche and Schneider reached a settlement on 27 November, 2018. It was agreed not to disclose the content of the settlement.
Everyone involved welcomes the fact that the dispute is over and that a reasonable agreement has been reached. They all regret the development of the past few months.
Koelnmesse would like to thank Christian Muche and Frank Schneider once again for their very successful development work for DMEXCO since 2009.
Voxnest Partners with DAX to Create Audio Monetisation Opportunities for Publishers
Podcasting solution provider Voxnest, announced Wednesday (28 November) a partnership with digital audio advertising platform DAX that will bring publishers in the UK a turn-key solution for creating, monetising, and distributing digital audio.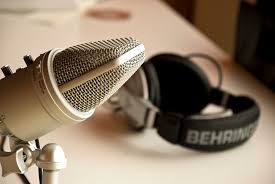 The deal brings together the expertise of the two companies to enable current publishers of audio content to grow audience and revenue. Additionally, the all-in-one solution will facilitate entry into the growing audio market by publishers who have yet to capitalise on the medium's increasing popularity, while giving brands and advertisers the ability to connect with relevant and engaged audiences at scale.
The deal with DAX is a continuance of Voxnest's goals to support the growth of professional podcasting and deliver value throughout the entire ecosystem. Voxnest customers, including those on the company's Spreaker platform, now have the benefit of DAX monetisation, while advertisers can take advantage of advanced targeting and measurement solutions.
Global, the media and entertainment group, created DAX in 2014 to give advertisers access to millions of people listening to digital audio through premium publisher brands.
Voxnest president, Francesco Baschieri, comments: "Accelerating the growth of the podcasting industry is contingent on two factors: audience and monetisation. By partnering with DAX, we're making major inroads on both fronts, adding reach to grow audience and opening the advertising opportunity to more brands and more podcasters. It's an exciting time to be involved in this medium; and we're confident that our easy-to-use, efficient, and scalable solution for creating, monetising, and distributing audio content will have a catalysing effect on creators worldwide."
Ollie Deane, director of commercial digital at Global, adds: "The podcasting world is rapidly developing. Through this partnership, content creators now have an opportunity to grow their UK audiences and revenue, while advertisers can understand the impact of their campaigns in more detail than ever before."
Sublime Extends Its Range of Mobile Advertising Solutions to Offer Users a Truly Tailored Mobile Experience
Sublime, a global high-impact advertising marketplace that creates and delivers premium ad experiences, announced Wednesday (28 November) that it has expanded its mobile capabilities to offer full-funnel advertising solutions.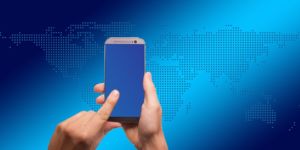 The new ad solutions, which include sticky ads and in-feed ads, have been created for mobile devices and can easily be tailored to the campaign objectives. The sticky ad units are positioned as a banner at the bottom of the webpage, which also includes a cut out option, and are displayed in full once the user reaches the end of the publisher's content. The in-feed ads – which can display both video and images – are incorporated into the page, resulting in a seamless experience for the user as they scroll through. Thanks to its own design team, Sublime can easily activate and repurpose brands' existing social assets to extend their reach on mobile, enhancing brand recall while driving performance.
Both formats are now available in the UK, Ireland, and the U.S., and will be rolled out across the rest of EMEA and APAC in early 2019. Designed to work with high-quality inventory to capture the user's attention and compel audiences to engage with the ad, the formats offer an impressive reach of 25% in the UK. Sublime is able to deliver these ad units in a qualitative environment, including premium publishers such as Glamour, GQ, Wired, Tatler, and Condé Nast Traveller.
Andrew Buckman, managing director EMEA, Sublime, comments: "In a highly competitive marketplace, advertisers and publishers are looking for creative solutions that follow the user journey and engage their audience, particularly on mobile. Demand for outstream video is also high, with more than half of all online video harnessing this format. As such, we are pleased to announce new formats that address this demand and also demonstrate our commitment to delivering a positive user experience – while yielding high returns for advertisers. This, combined with our excellent levels of customer and creative services, continues to maintain our position as an innovative and leading advertising marketplace, internationally."
The launch of Sublime's latest ad solutions strengthens its existing portfolio of creative, high-impact, and engaging formats, and follows a busy year. In August, the company opened a new office in Germany and underwent a brand transformation in September, with the launch of a dynamic new look and new positioning.
Ad TechAmazonAudioMobilePublisher