Weekly Focus APAC: Mobile to Lead Online Retail in APAC Markets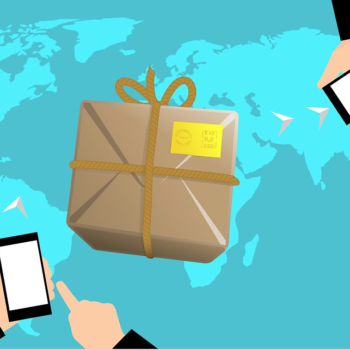 In this edition of Weekly Focus APAC: Mobile to Lead Online Retail in APAC Markets; APAC Firms Believe Customer Experience Still Not Integrated & Centralised; DBS Pilots QR 'Angbaos' for Chinese New Year; and Alibaba Expected to Grab 9.3% of Global Digital Ads.
Mobile to Lead Online Retail in APAC Markets
Mobile will lead online retail sales this year in Singapore and Hong Kong, as well as in Australia and India next year, as Asia-Pacific consumers increasingly turn to e-wallets.
Mobile-commerce already is the most popular online platform in South Korea and China, according to Worldpay's predictions for the new year and coming years. The digital payments vendor pointed to "dramatic shifts" from cash to e-wallets as point-of-sales (POS) in the next four years, with the digital wallets poised to contribute 42% of the total POS market in 2022, up from 27% in 2018.
The Asia-Pacific region alone will account for two-thirds of e-wallet payments by 2022, predicted Worldpay.
China's e-commerce market, specifically, is projected to grow 41% to hit USD$1.78tn (£1.35tn) by 2022, expanding at a compound annual growth rate (CAGR) of 9%. Mobile could prove to be the fastest growing platform, climbing at 12% CAGR and higher than the growth of desktop sales at 4%.
E-wallets currently account for 63% of e-commerce sales in China and will grow at 13% CAGR to account for 85% of the market in 2022.
Singapore's e-commerce market is projected to climb 48% to generate USD$7.4bn (£5.6bn) by 2022, with mobile projected to grow 13% CAGR and expected to surpass desktop sales this year, to account for 52% of all online sales.
E-wallets, which currently account for 10% of the city-state's e-commerce market, are to climb 14% CAGR to increase its share to 13% by 2022. The payment mode is also projected to make up 9% of the POS market by 2022.
Over in India, e-commerce sales are to grow at a 21% CAGR through to 2022 to hit USD$94.9bn (£71.87bn). Mobile is expected to be the fastest growing channel, clocking a CAGR of 28%, and will outpace desktop in 2020 to account for 52% of online sales.
E-wallets are to climb at a CAGR of 28% to contribute 44% of the e-commerce market by 2022, up from 26% in 2018.
Down Under, the e-commerce market is projected to expand at a 8% CAGR to reach USD$43.6bn (£33.02bn) in 2022, with m-commerce expected to surpass desktop sales and to account for 54% of all online sales. Most Australian shoppers, however, will still whip out their credit cards as their preferred payment option, with e-wallets expected to account for 25% of online sales by 2022.
Worldpay's Asia-Pacific general manager and global enterprise e-commerce, Phil Pomford, said: "With some of the highest rates of smartphone penetration in the world, and a preference for digital payment methods like e-wallets, it's no surprise that consumers in Asia-Pacific are eager for more opportunities to enjoy the shopping experiences they love via innovative new channels. The most important advice for retailers is providing a consistent overall retail experience that matches brand attributes, so that consumers can enjoy seamless and secure shopping and payments from desktop, to mobile, to brick-and-mortar."
APAC Firms Believe Customer Experience Still Not Integrated & Centralised
Just 21% of Asia-Pacific businesses think their company has adopted a fully integrated and centralised model for customer experience, even though 91% feel customer experience is an important competitive differentiator.
Another 90% said customer experience is critical for driving loyalty, while 69% said likewise for revenue growth, and 52% said it was essential for reducing cost, found a study by Dimension Data. The survey polled 1,100 respondents from 59 countries.
In addition, 67% of Asia-Pacific respondents believe customer experience was not represented at the board level and, instead, often is the responsibility of lower-level management or multiple managers.
Some 20% are not satisfied with their company's own customer experience services, with just 11% agreeing that their organisation is delivering experiences that would encourage customers to recommend their service to others.
Dimension Data's Asia-Pacific solutions director for customer experience, Pranay Anand, said: "Customer experience must be higher on the agenda for every business and the whole organisation should get behind it. Brands acknowledge how crucial customer experience is; yet so few are making it a board-level responsibility, leaving it siloed or delegating it to individual managers.
"There's an artificial reality between organisations' customer experience ambitions and making real change that benefits the customer. This disconnect must be resolved. Brands must make customer experience the priority they say it is", Anand said.
And while Asian organisations have turned to digital solutions, such as artificial intelligence and chatbots, 37% believe these did not offer the functionality their customers need. Another 64% noted that lack of customer awareness of such technologies is the biggest barrier of adoption, the study revealed.
DBS Bank Pilots QR 'Angbaos' for Chinese New Year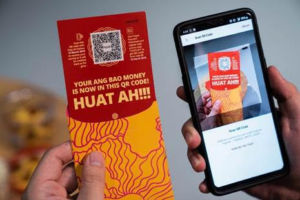 The Singapore bank is offering its customers a new digital way of giving and receiving red packets filled with cash values, or angbaos, during the upcoming Chinese New Year.
The DBS QR Ang Bao enables customers of its mobile wallet, PayLah, to load their desired cash value into unique QR codes that then can be scanned by the recipient to be encashed. Users can load up to SGD$999 (£558.51) in a unique QR code by scanning the code and gift the QR Ang Bao to family and friends. Recipients will need to scan the QR code with their PayLah app to receive the cash value in their DBS account.
Each QR Ang Bao contains a unique serial number and can be cancelled via the mobile app if the code is lost or stolen, according to DBS.
The bank's Singapore managing director and head of consumer banking, Jeremy Soo, said: "In the spirit of celebration and reinvention this Chinese New Year, we decided to introduce a fresh, digital take on the traditional red packet exchange, while retaining the meaningfulness of the physical act of giving and receiving red packets itself. The pilot also showcases the different, unexpected ways in which digital funds can replace cash."
DBS said it would be releasing a "limited" number of QR Ang Baos for customers who were keen to tap the new gifting option, which will include two sets of QR Ang Baos – each containing eight QR codes. Funds not redeemed by 15 March would be refunded to the Ang Bao givers.
Alibaba Expected to Grab 9.3% of Global Digital Ads
The Chinese e-commerce giant is projected to increase its share of the global digital ad market to 9.3% this year, up from 8.6% in 2018, while Baidu is expected to grab a 4% share this year.
Alibaba also is projected to grow its share of the mobile ad market to 12.5% in 2019, up from 12.1% last year, according to market researcher eMarketer.
The Chinese online retailer is also projected to see its display ad revenues hit USD$24.8bn (£18.78bn), accounting for 15.2% of the global market. Facebook will take pole position with 41.1% market share, eMarketer said.
Its senior forecasting analyst, Shelleen Shum, said: "We expect a tougher macroeconomic outlook for China to weigh on Alibaba's commissions and advertising revenue for the next few quarters. Despite a slowing ad market, Alibaba will still remain in the top spot for share of digital ad revenues in China at over 30%."
The vendor is predicted to grab a 35.6% share of the Chinese digital ad market in 2019, when it is expected to be worth USD$76.32bn (£57.8bn). In terms of mobile ads, Alibaba is projected to take a 40.3% share of a market that is expected to hit USD$63.45bn (£48.06bn) this year, said eMarketer.This content was originally published in RetailTechNews.
AlibabaAudienceChinaCustomer ExperienceE-CommerceM-CommerceMobilePayment