Merkle Unveils Dedicated Northern Hub in Edinburgh; Adjust Enters Partnership with Adways
by Romany Reagan on 1st Mar 2019 in News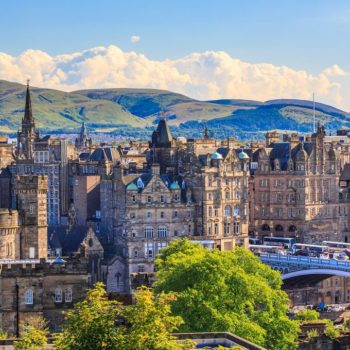 In this weekly segment, ExchangeWire sums up key industry updates on ad tech from around the European region – and in this edition: Merkle Unveils Dedicated Northern Hub in Edinburgh; Adjust Enters Partnership with Adways; Encore Digital Media Launches Finance Division; TabMo Activates DOOH, Connected TV & Audio on Hawk; and IgnitionOne Introduces Industry-First Creative Capabilities.
Merkle Unveils Dedicated Northern Hub in Edinburgh
Merkle, a leading technology-enabled, data-driven performance marketing agency, has opened a dedicated Northern hub in Edinburgh, which will service clients in Scotland and the North of England.
The new office will provide the full range of Merkle's people-based marketing capabilities across advanced analytics, customer strategy, and CRM & loyalty, alongside Merkle|Periscopix's expert end-to-end digital capabilities including SEO, pay-per-click, programmatic, digital analytics, and paid social.
This is first time that the award-winning Merkle|Periscopix and Merkle|Aquila teams have had a joint presence in the region. Merkle|Aquila will continue to provide standalone analytics services to clients, while Merkle|Periscopix will provide performance media and customer experience services, alongside integrated solutions to Merkle's wider client base. Their activities will support Merkle's Marketing Solutions team, which is already well established in the region and works with high-profile clients such as Sainbury's Bank and RBS.
The investment into Edinburgh responds to the city's growing reputation as a global technology hub. In particular, the city is experiencing exponential growth in the areas of data science, artificial intelligence, and fintech, building upon its existing reputation as a major European financial centre.
As a result, Merkle's clients across EMEA will benefit from ongoing government investment into the city's technology industry, as well as unrivalled access to talent from its world-class universities.
Michael Komasinski, president, Merkle EMEA, comments: "Edinburgh is increasingly gaining recognition as a pioneering technology centre, not just in the UK but across Europe. In particular, ongoing government investment into the fintech and artificial intelligence sectors means that the city is experiencing an influx of capital and talent from across the region. Through this launch, we are not only consolidating our full suite of Merkle services in a Northern hub, but also providing our clients with extended UK and EMEA reach and flexibility."
Adjust Enters Partnership with Adways
Adjust, an industry leader in mobile measurement and fraud prevention, announced on Monday (25 February) a new strategic partnership with Japanese mobile marketing agency Adways. The partnership includes the acquisition of Adways' attribution analytics tool, PartyTrack, and will further cement Adjust's market-leading position in Japan.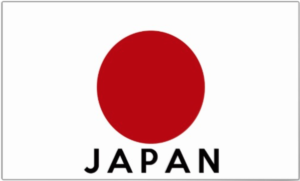 Headquartered in Tokyo, Adways has global operations across Asia, including in China, Taiwan, and South Korea. Through its partnership with Adjust, Adways plans to provide high-quality analytics tools and services, including Adjust's measurement and fraud-prevention solutions, to its clients, helping them succeed in a constantly evolving digital advertising market.
Adjust entered the Japanese market in 2014, and since then has seen tremendous growth – quickly rising to become the country's industry leader for attribution services. Japan is now one of the company's fastest growing markets, alongside China and the U.S. Today, leading Japanese companies including Rakuten, Gunosy, LINE, Mercari, and hundreds of others, use Adjust's services to improve their mobile marketing performance.
Naoki Sassa, country manager Japan, Adjust, comments: "Adways and Adjust share a common vision: to unify advertisers' marketing activities and offer best-in-class solutions to our global client bases. I'm delighted to start working together with Adways and look forward to growing our long-term partnership."
Japan's mobile advertising industry has recently seen explosive growth, with eMarketer predicting that mobile ad spending in Japan is estimated to reach USD$11.8bn (£8.88bn) by 2022 – 74.5% of the country's total digital advertising spend. This is reflected in Adjust's market strategy, which will see them continue to invest in Japan and grow its 25-people strong country team in the coming months.
Sho Yamada, director, Adways, said: "Adjust is well known for its outstanding technology and customer service. Having Adjust as our strategic measurement partner will strengthen our market-leading position and provide tremendous value to our customers. Both Adways and Adjust will ensure a smooth transition for our partners and customers."
Adjust's new partnership with Adways forms part of the company's wider mission to strengthen its global footprint, and comes shortly after Adjust's acquisition of cybersecurity and AI startup Unbotify in January 2019. In December 2018, Adjust also acquired the San Francisco-based multi-campaign management SaaS provider Acquired.io.
Encore Digital Media Launches Finance Division
Encore Digital Media, the audience-first programmatic partner that works for brands such as Land Rover, Vodafone, and Epson, launched on Monday (25 February) its Finance division, a highly targeted programmatic service aimed at the finance industry.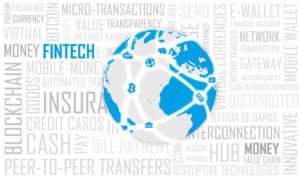 In conjunction with its expansion, the agency has appointed John Perry as head of finance to lead and grow the team. Perry joins from publishing specialist, Dennis Publishing, where he was digital director for brands including The Week and Money Week.
Perry worked with Dennis for over 12 years, contributing to a range of sectors including automotive, lifestyle, and tech. For the past two years, Perry has specialised in finance with a key focus on the wealth management and investment sector.
With an 40% growth every year for the past five years, Encore is now a 24-strong agency. The launch of the Finance division highlights Encore's ongoing expansion as it plans to grow further, covering more sectors and expanding its expertise.
The new Finance division will work with investment, asset, and wealth-management companies whilst also exploring niche avenues such as open banking, p2p lending, property investment, fintech, and cryptocurrency. This new department will give clients unique access to first-party data and insights whilst maintaining transparency at all times.  
Perry commented: "Finance is a fast-moving sector and, more so now than ever, one facing massive disruption with the role of open-banking, the use of data, and the growth of fintech. Finance data and technology is also starting to be a force for good to help people make better financial decisions. Similarly, at Encore, we want to enable finance clients make better marketing decisions, using technology and data. To lead the new Finance team with Encore is hugely exciting; as a company renowned for high-quality programmatic targeting, the possibilities are enormous."
Overseen by Perry, Encore's finance team hope to branch out to the property sector and fintech within a year.
Daniel Shaw, co-founder and CEO, added: "The financial services industry has begun to recognise that they should be taking an audience-first approach across their data buying; more and more are investing in programmatic. For us, this presents an exciting opportunity. John's industry knowledge, coupled with his fantastic leadership, will help to shape and build our new financial team quickly and to the highest level."
TabMo Activates DOOH, Connected TV & Audio on Hawk
TabMo's demand-side platform (DSP) Hawk has become the only mobile-first platform to connect additional advertising channels. For the first time, advertisers can use one mobile DSP to run campaigns that display complementary messages to audiences across mobile, connected TV, digital out-of-home (DOOH), and programmatic audio.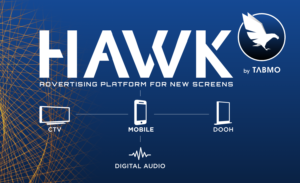 Chris Childs, managing director, TabMo UK, comments: "Brands can now complement their mobile advertising by amplifying their message across additional channels, strengthening their interactions with the audience and increasing the impact of campaigns. Hawk is unique in enabling users to plan fully integrated cross-channel advertising campaigns through one platform."
Mobile penetration amongst all age groups continues to increase and smartphones account for 65% of time spent online by UK adults, an all time high. The resulting data generated offers brands a wealth of insight into reaching their desired audiences with highly personalised ad experiences and, as a result, mobile ad spend continues to grow – surpassing €10bn (£8.56bn) in Europe in the first half of 2018.
Hawk was built for programmatic mobile advertising; the new evolution of the platform recognises that audiences are also influenced by other advertising channels. Connected TV and DOOH are increasingly traded programmatically, and audio is rapidly gaining credibility as a hugely effective mobile advertising channel. By activating each of these through one platform, advertisers can control when different messages are displayed across different channels:
Connected TV
For the first time, brands can display content to audiences via TV and mobile, either at the same time or in sequence, boosting the impact of their mobile activity by reaching users via TV sets when they are at home.  
TabMo's unique QR code ad format, Scan.TV, enables a QR code displayed in the corner of the TV ad to be scanned with a mobile phone. This interaction extends the ad experience by unlocking additional material such as content, vouchers, store locations, showtimes, and social media sharing. Hawk also measures the number of scans (the equivalent of clicks for desktop and mobile) and provides insights such as time of day, country, city, and operating system from which they were generated. Consumers who register interest by scanning the code can be retargeted with relevant content on both screens.
DOOH
DOOH is expected to grow 10.1% each year between 2018 and 2021, and mobile click-through rates (CTRs) increase by up to 15% when supported by OOH.
TabMo takes this one step further, partnering with major outdoor advertising companies so that location data can be used to drive relevant content to digital billboards when users will see them. As with connected TV, TabMo's technology enables audiences to be retargeted from DOOH to mobile, providing greater opportunity for brands to connect with audiences.
Programmatic Audio
Audio via mobile presents advertisers with an additional way to reach audiences when they are typically on the move or at work. The one-to-one nature of mobile makes this a powerful opportunity for brand messaging. Using Hawk as the sole platform to manage audio on mobile lets advertisers set the frequency between the two channels and allows for highly strategic media plans in which brands control their messaging and dictate when and how often their ads will appear.
Childs concludes: "Successful integrated multichannel advertising requires the messaging to be tailored around location and context. Controlling each channel via one platform allows us to optimise campaigns in order to truly influence key factors, such as brand perception and intent to purchase, by adjusting the communications to ensure each touchpoint plays its part. Adding new channels to mobile campaigns is already further boosting footfall on our drive-to-store campaigns, but this is just the tip of the iceberg. We're looking forward to working closely with agencies and brands to put together strategies that make best use of our technology to deliver strong results and return on investment for clients."
IgnitionOne Introduces Industry-First Creative Capabilities
IgnitionOne, a global marketing technology and services leader, announced on Wednesday (27 February) the latest innovation offered within its Customer Intelligence Platform: predictive analysis on ad creative. This industry-first capability further empowers marketers with data-driven decisions, allowing them to define the success of a campaign before results are gathered.

This new capability leverages artificial intelligence and deep-learning techniques to predict the performance of creatives in real time, providing stronger insights to make more effective decisions. Once a given creative is uploaded into the IgnitionOne Customer Intelligence Platform (CIP), marketers can predict how that creative will perform amongst target customers, before it is even deployed. This predictive capability utilises visual-recognition algorithms that learn from impressions tracked across the IgnitionOne network. The tool is now available to IgnitionOne's 300+ clients and partners to utilise within the CIP.
Danny Portman, PhD, director, data science, IgnitionOne, comments: "This new capability utilises the latest deep-learning techniques implemented within our Customer Intelligence Platform. It is our most advanced application of data science to marketing and advertising to date. We are putting the control back in the marketer's hands, alleviating the need to test creatives on actual customers."
Through a data-science model, enterprise marketers can gauge the probability of various marketing responses to predict future performance. Since launching its Customer Intelligence capabilities last year, IgnitionOne has continued to refine its offering by focusing on creating a holistic data model for marketers, equipped with insights and analytics.
Christopher Hansen, COO, IgnitionOne, concludes: "It's like a crystal ball for marketers. With this feature, you can evaluate performance before an ad even runs. This feature is the first of its kind – and truly changes the game for our entire industry. Not only does this remove the guesswork from marketing and advertising, but it simplifies the creative process and cuts back on wasted ad budget."
AgencyAudioDOOHFintechJapanMobileScotland