Cannes Review 2019: Diversity & Creativity in the Flurry Français
by Mathew Broughton on 24th Jun 2019 in News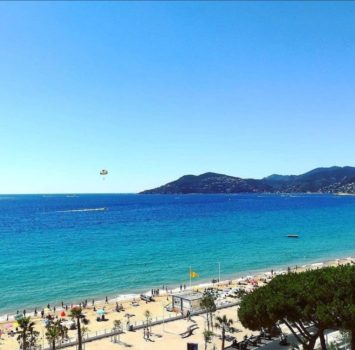 Cannes Lions 2019 has come to a close, bringing an end to this year's menagerie of yacht-hopping, deal-making, and bread-breaking. Whether you are back in the office, having swapped rosé for Arabica, or enjoying insight from ATS Singapore, here's a recap of some of the news you may have missed in the flurry Français, as well as comments from industry executives on the ground.
UK behind the US in ad diversity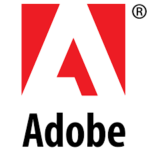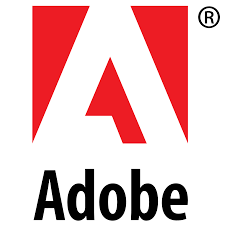 Adobe has launched a report which explores the state of diversity and representation within the advertising industry.
Surveying over 3,000 consumers from the US, UK and Australia, the report explores whether adverts today are truly reflective of all generations, genders, ethnicities and sexual orientations.
Key findings include:
- UK behind the US in diverse ad creative: Four in five consumers in the UK across all race/ethnicities see white as the most portrayed ethnicity. While in the US up to 40% of African Americans saw their race portrayed in ads, the UK isn't serving as ethnically diverse creative - just over 20% of Asian and Black respondents saw their race portrayed.
- Failure to represent results in customer spurn: Half of Black respondents (46%) have stopped supporting a brand that didn't represent their identity, falling to 35% for Asian respondents and 33% for LGBTQ.
- Diversity leads to trust: 33% of UK consumers are more likely to trust a brand that shows diversity in its ads, rising to 50% of LGBTQ respondents. This can impact a brand's bottom line too – 26% of UK consumers are more likely to purchase from brands with diverse ads, rising to 40% of LGBTQ and Black respondents.
- But the UK ad industry is improving: Over two-thirds (69%) are seeing more diverse ads than ever before and recognise brands' efforts to increase diversity. Of the most diverse mediums, streaming networks take the top spot at 54%, followed by social media (21%).
Consumers reject brands that advertise on fake news and objectionable content online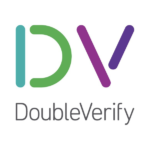 Harris Poll and DoubleVerify, a leading independent provider of digital media measurement software and analytics, has announced the results of a new study showing that the majority of consumers online say it is important that a brand advertises on content that is safe, accurate and trustworthy.
The research indicates that the majority of consumers online:
- are more likely to engage with brands that advertise beside legitimate content;
- are less likely to engage with brands that advertise next to false, objectionable or inflammatory content;
- would stop using a brand or product if they viewed the brand's advertising next to false, objectionable or inflammatory content;
- believe that advertisers bear responsibility for ensuring their digital ads run beside trustworthy content.
New IPA report reveals crisis in creative effectiveness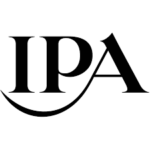 "We have arrived in an era where award-winning creativity typically brings little or no effectiveness advantage." This is the stark revelation from the IPA's new report The Crisis in Creative Effectiveness launched on one of the major stages at the Palais in Cannes on 19th June 2019.
The Report covers almost 600 case studies from 1996 to 2018 and is a follow-up to the IPA's 2016 publication Selling Creativity Short that warned of the dangers to creative effectiveness posed by short-termism in marketing and highlighted a misunderstanding of how brands grow.
According to effectiveness expert and report author Peter Field, creatively awarded campaigns are now less effective than they have been in 24 years of data analysis and are now no more effective than non-awarded campaigns.
Whalar unveils world's first influencer neuro research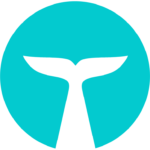 Whalar has unveiled its release of the world's first neuroscience study on influencer, 'The Science of Influencer', in conjunction with neuro-marketing agency Neuro-Insight. This study uncovers the true power of influencers by answering the question - why does influencer work? Included in the report are some startling comparisons of the emotions evoked and memories created by influencer ads as compared with TV, Facebook and YouTube ads, and the priming effect of influencer ads on TV, Facebook and YouTube ads.
The study found that when compared to TV adverts, influencer-driven advertising is 277% more emotionally intense, and 87% more memorable. When compared to Facebook adverts, influencer is 64% more emotionally intense, and 182% more memorable. When compared to YouTube ads, influencer is 28% more emotionally intense, and 73% more memorable.
Moreover, if consumers are exposed to an influencer ad before the TV, Facebook or YouTube ad from the same campaign, they are 58% more likely to feel positive towards the TV, Facebook or YouTube ad, and 47% more likely to remember it.
MediaMath and White Ops build transparency and trust into the programmatic supply chain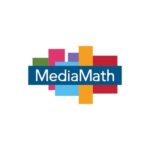 MediaMath, a leading independent programmatic marketing company, has announced a partnership with White Ops to use its Human Verification technology, guarding impressions served on the MediaMath platform against malicious and sophisticated attempts at fraud.
White Ops is a global leader in bot fraud protection, and is best known for its role in the FBI's biggest-ever ad fraud investigation. The partnership will protect advertisers, agencies and publishers from sophisticated invalid traffic (SVIT) before it can be purchased. SVIT is a sophisticated form of ad fraud which involves bots acting as legitimate users, and its detection requires a combination of advanced analytics and human intervention.
This partnership is one of several steps being taken by MediaMath in its industry wide effort to create an accountable and addressable supply chain, designed to provide long term sustainable solutions for a clean digital media supply chain with brand safe, fraud free and viewable inventory.
Plenty of opportunity in thoughtful partnerships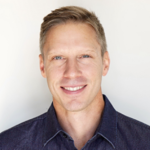 "Yachts, parties, and the cacophony of clinking glasses of rosé aside, the Cannes Lions have always been the premier industry event for top executives to showcase their current results, see what others are doing, and get a sense of where the market is headed. On the minds of most this year is the seismic shifts happening across the ad tech ecosystem. Call it a market correction or simply the natural evolution of advertising and technology, it's clear that companies are looking for ways to adapt to the rapidly changing environment.
"We're still very early in the programmatic lifecycle, for the first several years companies had to navigate uncharted territory and build their area of expertise. That created a lot of duplication and unnecessary clunkiness throughout the industry. Today we're seeing that play out through consolidation, acquisitions, and new partnerships.
"Despite Google, FaceBook, and Amazon owning the overwhelming majority of the market, there's still plenty of opportunity to be had. If the co-sponsored yachts, parties and rose stands are any indication, it just requires thoughtful partnerships that collectively make the offering unique while still delivering exceptional value. When an industry grows as quickly as ad tech has in the past 15 years, there's no question there will be a correction, but the feeling on the Croisette this year was that it's necessary and is forcing everyone to play to their strength."
Jeff Meglio, VP, agency partnerships, Sovrn
Storytelling is fundamental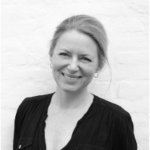 "Cannes Lions has changed from an advertising festival to a creativity hub. It's a complex ecosystem – the tech companies are now well established and the consultants have moved in, but brands are making sure their voices are heard. Their focus is on creating trust with contextual, creative messages that awaken consumer emotions. Discussions focused on the large industry players allocating a greater portion of marketing budget to online advertising over print and TV. In particular, we explored to what extent technology and creativity go hand in hand. The takeaway message is clear: Storytelling is fundamental to effective and impactful advertising."
Louise Kloster, VP, marketing, Adform
TV and video at a crossroads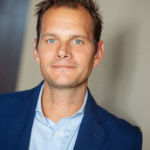 "At this year's Cannes Lions, one of the key discussions was around how the TV and video ecosystem is at a crossroads as data is changing the way marketers use media. TV provides an exceptional platform for advertisers thanks to its premium content and unrivalled capacity to reach and engage audiences, but it must become data-driven and embrace addressability to cement its position in our multi-channel world.
"Bringing addressable TV to fruition will require collaboration across the industry, with every part of the advertising ecosystem having its own role to play. This highlighted one of the major themes of the week – that strong partnerships are essential to business success for media owners, agencies and tech providers."
Thomas Bremond, general manager, international, FreeWheel and Comcast Technology Solutions
Uplifting to see greater emphasis on diversity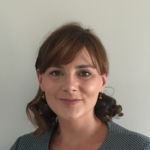 "There has been a shift in focus again this year at Cannes, with key themes and conversations centring around diversity and inclusion.
"It's uplifting to see a greater emphasis on the importance of female role models and hear more panel sessions lead by the women helping to drive our industry forwards. Discussions around gender balance, female empowerment, and maternity/paternity leave that have clear positive outcomes are a sign of progression – and long may it continue.
"With immersive conversations being had both on and off the stage, recognising the importance of diversity and inclusion in the workplace regardless of sector has never been so prominent and I'm excited to see this theme gather momentum for many Cannes to come."
Charlie Johnson, VP, UK and Ireland, Digital Element
Creative leading the conversations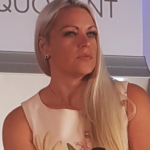 "It is interesting to see the evolution of Cannes and to note that Google and Microsoft have minimal to no presence here this year. What we also noted was that the theme of technology enabling creativity has been reversed and is now creativity enabling technology. This is no doubt driven by more tech brands than ever are getting involved in the creative space. What is true of Cannes 2019 is that although tech still has a huge presence, it is creative that is leading the conversations."
Jenny Stanley, MD and founder, Appetite Creative Solutions
'Consumer first' the key message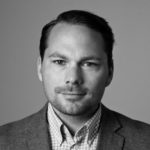 "Cannes Lions has come at a time when there the circle of mistrust is at its highest and consumer trust in advertisers is at its lowest ebb for 60 years. Conversations on the yachts, the panels and in the Palais talked about the need to reestablish trust and CMOs need to prioritise emotional considerations and customers need for 1.2.1 contact. The rapid rise of chatbots, voicebots and chatvertising is expected to provide a solution to helping customers buy, interact and respond to advertising. Consumer first is a message that has resonated through every conversation. Let's see if it now follows through."
Steffen Svartberg, CEO and co-founder, Cavai
Ad FraudBrand SafetyCannesDiversity