The Ozone Project Partners with ADmantX; Broadsign partners with Place Exchange
by Mathew Broughton on 9th Aug 2019 in News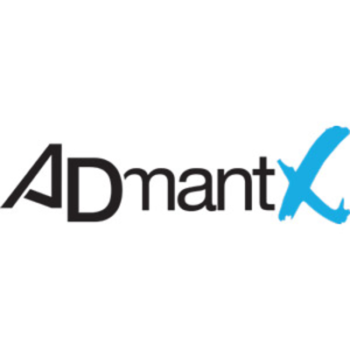 In this weekly segment, ExchangeWire sums up key industry updates on ad tech from around the European region – in this edition: The Ozone Project selects ADmantX to power the contextual classification of its content; Twilio SendGrid adds advertising channels to marketing campaigns; Broadsign partners with Place Exchange; AOP announces partnership with Fenestra; and sixty percent of UK smart speaker owners have made a purchase by voice over the past 12 months.
The Ozone Project partners with ADmantX
ADmantX, a data provider of natural language processing (NLP) cognitive semantic-based solutions, has announced a partnership with The Ozone Project, following a competitive pitch. The data provider will utilise its advanced contextual classification capabilities to help the publisher-owned advertising and audience platform understand the context of its publishers' content at page-level.
By partnering with ADmantX, The Ozone Project, a joint venture from News UK, The Guardian News and Media, The Telegraph and Reach plc, will develop a precise understanding of its publishers content at page-level, beyond the domain and irrespective of an individual publisher's content structure. ADmantX's NLP technology reads content in the same way a human does, detecting the subtle changes in context that can completely change the meaning of words on a page, offering an unrivalled accuracy in contextual targeting.
Nick Welch, VP Sales and Business Development, UK and North EU at ADmantX, said "We are delighted to be working with The Ozone Project to help fuel its targeting capabilities. It has never been more important for publishers to look from within to build compelling data propositions that will naturally attract more quality advertisers, by leveraging its greatest assets: content and knowledge of its audience."
Broadsign partners with Place Exchange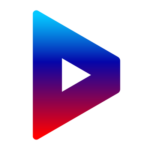 Broadsign, the leading digital out-of-home (DOOH) marketing platform for media owners and Place Exchange, a true programmatic exchange for out-of-home and place-based media, announced an integration to enable digital buyers to transact DOOH programmatically as a simple add-on to existing digital media buys. The combined platforms enable DOOH media owners and advertisers, to utilise a single set of digital creative assets that can be easily adapted to suit a variety of digital, mobile and DOOH destinations.
"Place Exchange has taken a novel approach to adapting the programmatic digital workflow to DOOH and we are excited to partner with them to grow the programmatic DOOH market. This integration will allow digital buyers to easily extend their campaigns onto thousands of DOOH screens across the Reach network and media owners to access thousands of digital buyers around the world." said Adam Green, SVP and General Manager, Broadsign Reach.
DoubleVerify taps industry veteran Tanzil Bukhari to lead revenue growth across Europe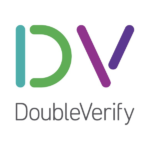 DoubleVerify ("DV"), a leading independent provider of digital media measurement software and analytics, today announced the appointment of Tanzil Bukhari as Managing Director, EMEA. Bukhari is charged with leading DV's expansion efforts across Europe with an added focus on Russia and the Nordics, while strengthening the company's business relationships with brands, agencies and media platforms.
A 20-year media industry veteran, Bukhari previously worked at Google as Head of Agency Development, EMEA. Previously, Bukhari was Head of DoubleClick Ad Exchange, Northern and Central Europe, where he launched DoubleClick AdX in EMEA. He is a well-known industry thought leader and an early advocate for programmatic in the region.
"Leaving Google was more of a decision based on the time I've spent there – I've been with DoubleClick and Google for over ten years, and the industry is really vibrant. There's a lot of smaller, innovative organizations that are making some headway," said Bukhari, "I joined DoubleClick and Google to head up the DoubleClick Ad Exchange, and one of the things I saw was the amount of individuals and organizations that were driving change and innovation in the industry. Over the years I was there as the industry matured and our business got bigger, you move away from that cutting edge and the parts of the industry that are driving innovation. So I felt after ten years it was high time to get into an earlier stage business, where I could drive change for a new company, but also the industry.
"I think where I'm going to be spending my time over the next twelve to eighteen months is working with brands to help them understand, as it pertains to their specific brands and businesses, what are the right questions to be asking of people who are working across their businesses? What are the right queries that they need to be putting into the ecosystem when it comes to the inventory they're buying, where it's coming from etc. It always requires education, and DV can play a significant part in that in Europe."
Twilio SendGrid adds advertising channels to marketing campaigns

Twilio, a leading cloud communications platform, today unveiled Twilio SendGrid Ads, a capability within Marketing Campaigns, which enables marketers to create cohesive, multichannel engagements that drive business growth. Launched in beta today at Twilio's annual customer and developer conference, SIGNAL, Ads gives marketers the tools to extend their existing email campaigns to a broader set of channels by building highly targeted display and social ad campaigns within the same platform they are already using.
"Twilio SendGrid Ads makes the multichannel marketing process simpler, faster and more effective for marketers by using their email intelligence, website data, creative assets and reporting to engage and retarget customers across channels like Facebook, Instagram and Google Display Ads," said Sameer Dholakia, CEO of Twilio SendGrid. "Now, customers can use ads to get more out of email, and use email to get more out of ads. Our goal is to not only add new channels, but help our customers orchestrate outreach across channels, and to use data from one channel to enrich the customer experience in another."
AOP announces partnership with Fenestra

The Association for Online Publishing (AOP) today announces a marketing partnership with Fenestra to increase financial transparency within the industry. The first phase of the partnership will allow AOP members to understand their supply paths, identify discrepancies, and optimise Total Supply Path Cost with their demand partners.
Fenestra will work with AOP members on initial trials, culminating in a study to be published in autumn, that reviews the broader programmatic supply-chain, its efficiencies, and how trust can be maximised. Key AOP members already signed-up include 1XL (of which JPI Media is a member), Immediate Media, and Future Plc.
Richard Reeves, Managing Director of AOP, said: "The partnership signals our ongoing efforts to create transparency throughout the supply chain and investigate ways for members to work within a fair and accountable ecosystem. This trial forms part of a number of initiatives AOP is working on and will provide valuable insights – that will be shared with other industry bodies – to inform future actions and recommended best practice. Working collaboratively with publishers, agencies, advertisers, and vendors means we can test various technologies and share learnings, as we strive to secure the long-term future for digital publishing."
BlockchainContextDOOHEmailMeasurement