AdPushup Releases New Publisher Dashboard with Redesigned UI, Better Reporting, and More
by ExchangeWire PressBox on 13th Sep 2019 in News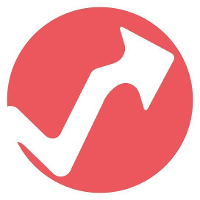 AdPushup, the full-stack revenue optimisation platform, has released AdPushup 2.0, following almost a year of extensive engineering. The latest iteration has decoupled features from the original layout editor engine following a modular architecture. In addition, multiple changes and improvements have been made to the platform's reporting system, user interface, and ad serving technology.
What's new in AdPushup 2.0?
In order to ascertain development goals, AdPushup consulted its customers, quality-tested the platform, assigned priority scores, and focussed on the most important changes that needed to be made. In terms of scope, these changes include all aspects of the solution including backend processes, user interface, and how it all comes together for the user.
New streamlined user interface
The navigation menu and dashboard have been re-built from scratch to help publishers quickly access the information that they are looking for. The new menu contains tabs for 'Dashboard', 'My sites', 'Reports', 'Integrations', 'Add New Website', 'Ads.txt Management', and 'Payments'. Since many existing publishing partners run multiple websites, AdPushup has made it easy to view and manage multiple websites using 'Account Level Snapshot' and 'Site Level Snapshot'.
Revamped reporting panel
The reporting system has received an overhaul. Publishers now have access to page-level data reports, demand partner reports, country-wise reports, AdPushup vs Original (baseline) report, page group and variation reports, ad unit wise reporting, device-wise reporting, and daily, monthly and cumulative reports. The older reporting was in UTC, this has been changed to PST, which brings it in sync with demand partners such as Google AdX, Pubmatic, Index, Rubicon, and AppNexus. The engineering team rebuilt the complete data collection, processing, and storage pipeline to make this possible.
JavaScript bundle size reduction (40%)
AdPushup's ad optimisation technology is delivered via a JavaScript integration. The firm has modularised its JS and reduced the bundle size by 40%. For publishers, this means reduced page latency and better performance.
ActiveView Ad Refresh
The new solution drives ad revenue growth by helping publishers generate more impressions from existing inventory. Unlike competing solutions, user engagement signals (actions like scroll and click) and ad viewability metrics are taken into account while implementing refresh—thereby protecting the value of ad inventory.
Prebid currency module support
Once currency settings have been configured in Google Ad Manager, they cannot be changed. GAM 360 has an option to setup secondary currency, but the majority of the publishers use GAM for Small Business, which doesn't have an inbuilt mechanism to handle currency conversion. This means GAM for Small Business users who selected non-USD currencies couldn't use it as their server for running header bidding. Prebid.js is now used to deploy header bidding, which comes with a currency module, allowing AdPushup to support publishers with non-USD currency GAM accounts.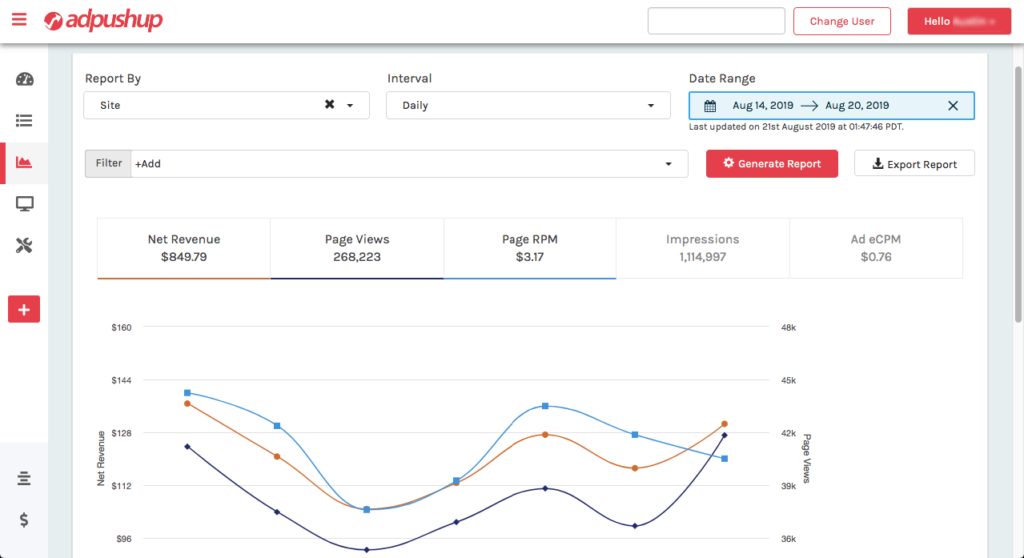 Support for publisher GAM and AdX
Editor and optimisation modules were previously linked to AdPushup's own Google Ad Manager account. With this update, this dependency has been eliminated. AdPushup can now provide hands-on setup and support on Google Ad Manager and Google AdX accounts owned by the publisher. This cuts down setup and configuration time and removes redundancy from the process.
Ads.txt Authenticator
The process of checking if the ads.txt file on a given website has all the entries from demand partners has been simplified. Instead of doing it manually, the authenticator in the dashboard can be used, which will tell if which entries are missing on a website by running a query.
AdSense Unit Automation (internal)
Previously while setting up ad layout variants, the AdPushup ad operations team had to generate ad codes in Visual Editor and then manually place them in AdSense because it does not support ad unit creation via APIs. A 'sync' button that automatically updates the ad code in AdSense directly from Visual Editor has been added. This change will not affect publishers directly, but it will help cut down setup and onboarding time.
What's Next?
Over the next few months AdPushup will be releasing new features and updates, including:
Visual management of header bidding (no-code)
Header bidding on AMP (Accelerated Mobile Pages)
Enhanced reporting: Session-level, user-level, product-wise, UTM/URL reporting
Google Analytics integration for measurement of UI/UX metrics
AP Lite: A new integration method which won't require code conversion, allowing integration on top of any Google Ad Manager ad tags

AdPushup Inc.
AdPushup is a revenue optimization platform that helps publishers increase their ad revenue using ad layout optimization, header bidding, innovative ad formats, ad mediation, adblock revenue recovery, and accelerated mobile pages (AMP). We are a Goog…
TagsAd Tech