IAB Tech Lab Releases Proposal for Consumer Privacy Solution; Teads Unveils Teads for Publishers
by Mathew Broughton on 20th Sep 2019 in News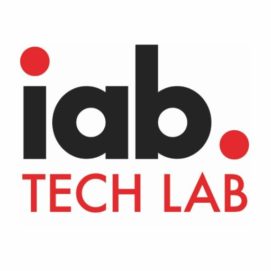 In this weekly segment, ExchangeWire sums up key industry updates on ad tech from around the European region – in this edition: IAB Tech Lab releases proposal for consumer pivacy solution; Teads unveils Teads for Publishers; DoubleVerify launches Semantic Science division; News UK partners with ADmantX; and Centro expands into UK and LatAm.
IAB Tech Lab Releases Proposal for Consumer Privacy Solution
IAB Teach Lab has released its Proposal for Enhanced Accountability which, among other things, outlines three ideas from our industry for building consumer privacy into the fabric of our ecosystem, and ascertaining real-time, privacy-compliant use of consumer identifiers:
(1) An encrypted, revocable token, tied to a (2) joint accountability system, with a (3) controlled container for ad delivery.
An encrypted, revocable token
IAB Tech lab proposes identifiers — ideally a standardised identifier bound to consumer privacy preferences — utilise public/private key encryption to regulate access to only those parties operating in strict compliance with consumer preferences. The idea is that without access to the token, companies would not have access to any consumer identifier and would therefore be unable to collect, process, track, share, sell or buy personal data, nor be in a position to provide basic analytics, measurement, attribution, etc.
Joint accountability system
Similar to income tax reporting and accountability systems in place globally, which rely on multiple sources of reporting and a centralised audit system, IAB Tech Lab proposes that companies provide a centralised audit system a sample of their logs from all activities involving their encrypted token and/or any personal data, as a condition of access to the encrypted token. Every transaction within the programmatic ecosystem already leaves a trail; let's use it to demonstrate ongoing industry compliance! With consumer preference signals necessarily coupled, this allows a centralised system to analyse activities over multiple parties to quickly surface inconsistencies that may indicate malicious or erroneous non-compliant activity, supplementing our industry's existing self-regulatory programs.
Controlled container for ad delivery
Lastly, in recognition that the open nature of JavaScript and HTTP can result in "uninvited behavior", the introduction of a standardised, controlled container for ad delivery to tightly control the execution of client-side code is proposed. The intentions are to limit security, performance and tracking concerns, particularly the unbridled use of third-party JavaScript on a given page.
Next steps
Before a full technical design may be considered, it's critical to enumerate the various use cases to be supported. IAB Tech Lab will engage in a process to outline potential consumer privacy use cases … in other words, which privacy preferences may be offered by and/or reasonably required of our industry, and what compliant vs. non-compliant means in the context of those use cases. Additionally the body will outline all the ways in which our industry processes, transacts and/or operationalises consumer identifiers and data today.
Armed with those two deliverables, we intend to consider how each of the consumer privacy use cases can be reliably met within our industry through the advancement of technical standards and joint accountability systems that ascertain compliance and surface non-compliance.
Teads unveils Teads for Publishers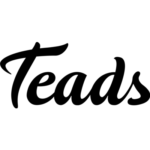 Teads, The Global Media Platform, has announced the availability of Teads for Publishers (TFP) empowering publishers to offer industry-leading ad experiences for both video and display. The suite of tools is designed to give publishers the ability to scale ad inventory and generate incremental revenue while also allowing them to deliver premium, brand safe user experiences.
Teads, which currently reaches 1.5 billion users through over 70% of the comScore top 300 editorial publishers globally, has helped publishers, in the past 3 years, grow their video inventory by 700% and triple their monetisation revenue. It is rolling out the offering as an extension of its enterprise-class ad server and supply-side platform (SSP) which allow publishers to sell either directly or programmatically through private marketplace (PMP) Deal IDs.
Bertrand Quesada, Co-Founder and CEO, Teads said: "The digital advertising industry landscape today is constantly changing and evolving. Publishers continue to face monetisation challenges on multiple fronts, including further revenue encroachment from walled garden platforms. With the introduction of Teads for Publishers, we want to empower publishers directly with the tools needed to develop an advertiser-centric business with unique outcome-oriented ad solutions – all designed to meet the industry's toughest challenges."
DoubleVerify launches Semantic Science division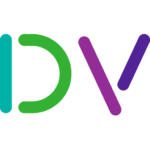 What does "park" mean? Is it a verb or a noun? Is a "crane" construction equipment? Or is it a bird? Is "sex" a physical activity or male/female categorisation? Usually, it is the context of how a word is used that spells out the meaning.
In a world full of words, phrases and acronyms with multiple interpretations, it may be challenging for automated systems to determine the correct meaning of online copy and text. There have been significant advances in machine learning and artificial intelligence over the years. However, the semantic analysis of text — a linguistic approach for extracting the most appropriate contextual-usage meaning of words based on syntactic structures, phrases, clauses, sentences, paragraphs, and more — is a subject most ad tech and verification companies are just beginning to explore.
This is why DoubleVerify is excited to officially announce the launch of its Semantic Science division. The Semantic Science division will combine AI textual analysis with deep human insight and expertise to understand the "meaning" of language so that it can be classified at an even more granular level. rules for finding the correct meaning of each piece of content — which will now be integrated into the DV platform.
"In an era of rapid publishing cycles and increasingly divisive content, protecting brand reputation is critical to advertisers," said Dan Slivjanovski, CMO, DoubleVerify. "Just as our Fraud Lab detects emerging fraud schemes, our specialised Semantic Science team — combining AI and human expertise — will focus on understanding the context and true meaning of digital content. This supports our mission to power marketing performance, giving advertisers clarity and confidence in their digital investment."
News UK partners with ADmantX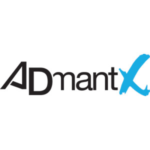 ADmantX, a leading data provider of natural language processing (NLP) cognitive semantic-based solutions, has announced a partnership with News UK. The data provider will help News UK across The Sun, The Times & Sunday Times and talkSPORT websites to accurately classify its content to provide an intelligent and personalised brand safety solution to its advertisers.
In today's complex environment, most technologies continue to make avoidable errors in Brand Safety. For example, keyword searches and domain whitelists or blacklists cannot guarantee complete protection for a brand. Such searches do not process full written text and therefore cannot understand the full context or the emotional and sentimental qualities of an article limiting their ability to deliver a precise classification. As a result, a lot of a publisher's inventory can be misclassified, which has a knock on effect; negatively impacting both the publisher's bottom line and the advertiser's desired outcome of 'avoid' or 'target'.
By applying ADmantX's advanced NLP technology, News UK will have both the accuracy and flexibility to develop a more precise understanding of its content at page-level, taking brand safety beyond the limits of keywords. ADmantX's proprietary technology reads and processes all written content at the full page level analysing the syntactical and grammatical elements of the article and working with concepts – rather than simple keywords – and linguistic semantic relationships between those, in order to extract a more accurate context, sentiment and emotional understanding of the page. Simply put ADmantX delivers human-like comprehension of the text but with the efficiency and scale of a machine.
Nick Welch, VP Sales and Business Development, UK and North EU at ADmantX, said "It's common knowledge that brand safety and brand suitability is big news and context has never been more important when considering it. To survive and thrive in today's digital world, publishers and advertisers need to move away from the status quo replacing the blunt, sledgehammer tools of yesterday with the next-generation AI-driven content analysis capabilities. We are excited to be working with News UK to help it accurately classify its content and build on its data proposition."
Centro expands into UK and LatAm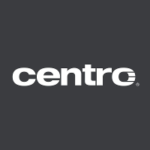 Centro is hiring its first country manager in the UK, Andy McNab who will lead its expansion in the UK and the EU. McNab is a cross-continental business leader who's been helping marketers adopt digital advertising technology for more than a decade.
Centro is also hiring its first country manager in Mexico, Manuel Ramos Bernard, a digital pioneer in the region who will lead the company's expansion into Mexico and Central America. He joins the team from Logan, Latin-America's leading mobile marketing company
Centro's presence in Latin America is accelerating this year, evidenced by the recent customer addition of Publicis Latin America to support users in Argentina, Chile, Mexico, Panama and to deliver them high-performing programmatic campaigns.
TagsAd TechBrand SafetyContextDSPPublisher