Adjust to Expand APAC Presence with USD$227m (£184m) Investment; MiQ Announces New Analytics Solutions
by Mathew Broughton on 9th Oct 2019 in News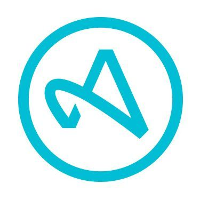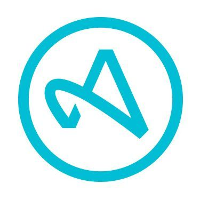 In this weekly segment, ExchangeWire sums up key industry updates on ad tech from around the Asia Pacific region – in this edition: Adjust to expand APAC presence with USD$227m (£184m) investment; MiQ announces new suite of analytics solutions; and social media overtakes print to become the third-largest advertising channel.
Adjust to expand APAC presence with USD$227m (£184m) investment
Adjust, an industry leader in mobile measurement, fraud prevention and cybersecurity, has secured USD$227m (£184m) in funding to fuel its expansion into new markets and development of its product suite to provide marketers with a platform for all their needs.
"This latest round of funding will be instrumental as we continue to unify brands' marketing efforts, making marketing simpler, smarter and more secure. The investments we make in our product will further empower our clients to move the needle in their markets, as we become mobile's definitive growth engine," said Christian Henschel, Co-founder and CEO at Adjust. "Alongside our existing investor Highland Europe, we're pleased to welcome Eurazeo Growth, Morgan Stanley Alternative Investment Partners and Sofina on board — who share our goal and will play a fundamental part in accelerating our growth strategy."
Founded in Berlin in 2012, Adjust now employs over 400 employees in 15 offices around the world. In the past 12 months alone, it has grown its headcount by over 100 employees.
MiQ announces new suite of analytics solutions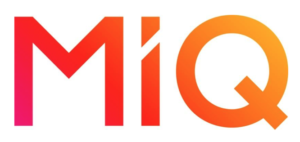 MiQ, a leader in Marketing Intelligence and connected programmatic solutions, has announced the launch of its new suite of analytics products, Measure. Drawing on MiQ's existing analytics solutions, leveraging data science as a service model, the Measure product suite has been designed to help marketers define the metrics that matter in order to optimize return on investment and drive real business growth.
Campaign measurement remains a key challenge for marketers, as shown in a recent Advertiser Perceptions study that consistently ranked measuring and proving ROI as a top five challenge for marketers across the US, UK and Canada. The Measure suite aims to address this, closing the loop between analytics and activation. By ensuring incrementality testing is streamlined and unbiased, it also provides the opportunity to use those insights to actually influence campaign performance, not just measure it. With Measure, MiQ can build custom algorithms that plug into demand-side platforms to allow clients to be more targeted and effective with bidding and optimization, ensuring programmatic execution is effectively delivered and in line with business objectives.
"Despite industry awareness of the importance of measurement, our clients regularly face challenges in accurately measuring and interpreting results because they've found the methods available are often inadequate, misleading, slow, or too expensive," said Blane Sims, Chief Product Officer at MiQ. "The attribution tools available on the market today do not live up to their promises - to prove ROI, increase performance, and ensure true transparency, we need to help marketers define the metrics that really matter, not just those that are easy to measure. The only real way to do this is by understanding the incremental value of consumers and channel investment, recognizing that each consumer is unique as is their value to the business."
Social media overtakes print to become the third-largest advertising channel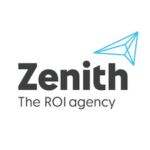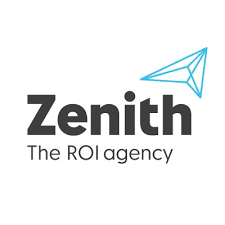 Global adspend growth to remain steady at 4.4% a year to 2021.
Adspend on social media expected to grow 20% in 2019 and account for a 13% share of global adspend.
Paid search advertising will exceed USD$100bn (£81.2bn) for the first time.

Advertisers will spend more on social media platforms than on print for the first time this year, according to Zenith's Advertising Expenditure Forecasts. Advertising expenditure on social media will grow 20% this year to reach USD$84bn (£68bn), while advertisers' combined expenditure on newspapers and magazines will fall 6% to USD$69bn (£56bn).
Social media will be the third-largest channel for advertising this year, with a 13% share of global adspend, behind television (29%) and paid search (17%). Its growth is slowing as it matures, and is forecast at 17% in 2020 and 13% in 2021, when it will account for 16% of all global adspend.
Adspend growth is also slowing in Asia Pacific, with 4.4% growth forecast for 2019, after 6.9% growth in 2018. In this case, though, conditions have not deteriorated materially since the June forecasts, and Zenith's expectations of growth for this year have held steady. China, Asia Pacific's largest market by some margin, has been slowing down for some time as its scale has increased. The trade war with the US has also had some dampening effect on adspend, particularly by international brands that have had to be more cautious about their messaging and visibility. Zenith forecasts 4.5% growth in adspend in China this year, down from 7.8% growth in 2018, and an average annual growth rate of 8.7% between 2013 and 2018. China will nevertheless still be the second-biggest contributor to global ad growth in 2019, accounting for 14% of new ad dollars.
AnalyticsAPACFraudMeasurementSocial Media