IAB UK Announces Gold Standard 2.0; Integral Ad Science Releases Pulse Report 2020
by Mathew Broughton on 24th Jan 2020 in News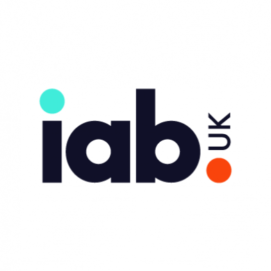 In this weekly segment, ExchangeWire sums up key industry updates on ad tech from around the European region – in this edition: IAB UK announces Gold Standard 2.0; Integral Ad Science releases Pulse Report 2020; DoubleVerify announces Programmatic Platform Certification Program; MGI acquires Verve assets; Adverty partners with MADFINGER Games.
IAB UK announces Gold Standard 2.0
A new iteration of IAB UK's Gold Standard will be launched later this year, bolstering the certification process and incorporating steps to address privacy concerns within the digital supply chain.
Gold Standard 2.0 will require companies to adopt IAB Europe's Transparency & Consent Framework version 2 (TCF v2.0). This will be introduced in Q4 2020, following a process of industry consultation to agree the compliance criteria for incorporating the TCF within Gold Standard certification.
In addition, IAB UK plans to employ an independent third-party to audit the Gold Standard certification process, ensuring the robustness of the industry standard. Both plans were announced by IAB UK's Chief Digital Officer Tim Elkington at the industry body's Digital Trust Forum this morning.
In its current form, the Gold Standard brings together industry programmes to combat ad fraud, increase brand safety and improve the digital advertising experience for users. Companies need to take three steps to certify: implement IAB Tech Labs' ads.txt, undergo an independent JICWEBS DTSG audit and adhere to the principles set out by the Coalition for Better Ads. There are currently 93 media owners, media agencies and ad tech companies certified and 11 registered to certify.
Commenting on the evolution of the Gold Standard, Elkington said: "The Gold Standard only remains relevant if it evolves to keep pace with challenges our industry faces. As we seek to improve transparency and build trust in digital advertising, addressing privacy concerns is a key part of that. We will now be embarking on a process of consultation with IAB UK members to agree how to effectively incorporate the TCF into the Gold Standard – a key step as we seek to build a responsible and sustainable future for the digital ad industry."
Integral Ad Science releases Pulse Report 2020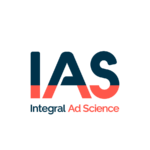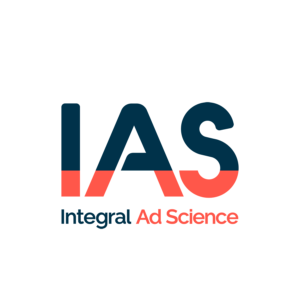 Integral Ad Science (IAS), the global market leader in digital ad verification, releases the findings of its Industry Pulse Report for 2020; highlighting the key trends, technologies, and challenges media professionals across Western Europe expect to drive change in digital advertising this year.
IAS surveyed 94 professionals in three core European markets — the UK, France, and Germany — to discover how industry professionals perceived transparency and innovation in 2019, and the resulting impact it will have on their budgets, and focus, in 2020.
"It's encouraging to see that digital media professionals are taking an enthusiastic yet balanced approach to industry innovation as we enter this decade," commented Nick Morley, EMEA MD at IAS. "While excited to extend their efforts with mobile and video, and push new boundaries in contextual advertising, advertisers across Europe are keeping an eye on the need for robust fraud protection and technology that offers maximum clarity into campaign performance. In the year ahead, it will be critical to maintain this even-handed view and ensure both media quality, and campaign effectiveness, remain front and centre."
Main points of discussion in the report include:
– Mobile set to dominate digital campaigns
– Overcoming digital media hurdles
– Programmatic priorities are shifting
– Social media retains an irresistible draw
– The on-going fraud evolution
DoubleVerify announces Programmatic Platform Certification Program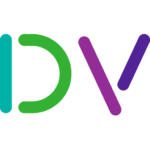 DoubleVerify, a leading software platform for digital media measurement, data and analytics, today announced the industry's first connected TV (CTV) Targeting Certification for programmatic platforms, designed to protect advertisers from fraud and invalid traffic (IVT) in the CTV space.
In order to be certified by DV for CTV Targeting, a platform must demonstrate the ability to prevent fraud and IVT by applying DV's pre-bid app and device fraud protection for CTV inventory transactions. To date, certified partners include Amobee, MediaMath, SpotX, The Trade Desk and Xandr.
"DV has developed the most comprehensive and accurate CTV fraud identification in the industry, identifying millions of devices and hundreds of applications as invalid," said Matt McLaughlin, COO of DoubleVerify. "DV's CTV Targeting Certification gives advertisers confidence that their CTV investment is protected when buying through the market-leading platforms that have successfully completed this certification."
Accompanying the launch, DV also released its CTV Guide, entitled The ABCs of CTV, to educate advertisers on best practices around CTV media quality measurement and performance. Characterized by scarce, premium inventory and high demand, CTV has begun to attract the attention of fraudsters. DV recently tracked a 120% year-on-year increase in fraudulent CTV and mobile apps, and flagged over 200 fraudulent CTV apps in the first half of 2019 alone. DV currently identifies approximately 100,000 new CTV devices as fraudulent per day.
MGI acquires Verve assets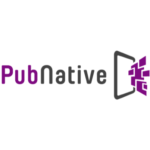 Media and Games Invest plc (MGI) has announced that its subsidiary gamigo AG agreed to acquire Verve Wireless, Inc.'s assets, advancing its market position. Verve is a leading North American mobile data platform for location-based programmatic video and display marketing.
MGI believes in the combination of M&A and organic growth in the synergetic gaming and media sectors, having acquired over 30 companies and assets in the last six years, including mobile SSP and programmatic ad exchange PubNative GmbH and mobile user acquisition and performance advertising agency Applift GmbH in 2019. The acquisition strengthens MGI's product portfolio, its clients and user base, as well as the sales force on the North American market by building strong synergies within the group with its media and gaming companies.
PubNative continues its growth by refining its in-app bidding product HyBid SDK, evolving it to a full-stack solution, encompassing its own consent management platform and advanced analytics. The company is also working on expanding its business to Connected TV formats. Applift also continues aggressive growth and will enter new markets in 2020 by establishing sales operations in Mexico, South Africa, Australia, Colombia, United Arab Emirates, Turkey, and Poland. MGI's acquisition of Verve will allow Verve's customers to benefit from a considerable increase in inventory reach and a wider range of advertising services. MGI will also benefit from Verve's data management and location-based platforms, expanding its positioning in the mobile advertising industry.
"Since day one, we have always believed in the power of the mobile internet and mobile apps and never doubted the multi-billion dollar opportunity it would deliver, particularly when anchored to first party mobile and location data. We're excited to join the MGI family and partner with the MGI's portfolio to expand globally to help our clients achieve their mobile marketing objectives. I am proud of our team and thank them for their loyal and amazing efforts over these last 15 years." said Tom Kenney, co-founder and CEO, Verve.
Adverty partners with MADFINGER Games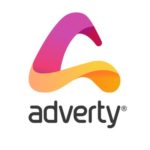 Adverty AB, a leading in-game platform, has signed an agreement with world-class independent game developer MADFINGER Games to enable seamless in-game advertising in the upcoming new title "Shadowgun War Games".
Launching on Google Play and Apple App Store in February, the game has over one million pre-registrations to date and this partnership will enable the upcoming new mobile game "Shadowgun War Games", a free-to-play multiplayer tactical FPS with outstanding graphics and intense 5v5 gameplay to run premium in-game advertising.
MADFINGER Games is a world-class independent game developer with a focus on mobile and console platforms. Founded in 2010, their games quickly shot to the top of the charts in sales and hit the number 1 spot in over 100 countries. Renowned for stunning visuals and outstanding gameplay experiences, MADFINGER Games has received worldwide acclaim and a series of prestigious awards, including Google Play's "Most Beautiful Mobile Game 2019".
Optimised for most modern devices, Shadowgun War Games brings console-quality action to mobile and offers the competitive gameplay of PC and console to everyone.
"Gaming on mobile devices is set to become the new marketplace for brands to successfully reach its audiences. MADFINGER Games has created an astonishingly beautiful, high-quality multiplayer experience where our seamless in-game ad solution fits perfectly. It is an innovative partnership which will provide the complete experience with unobtrusive and immersive ads within the outstanding graphics and intense 5v5 gameplay of this much anticipated game, " explains Niklas Bakos, CEO and Founder, Adverty.
TagsFraudGamingPredictionsTransparency