CPMs Down Across Programmatic and Social; DSPs Clamp Down on Duplicated Bids
by Grace Dillon on 13th May 2020 in News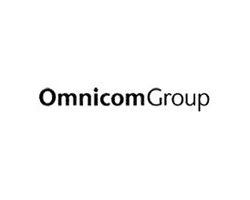 In today's ExchangeWire news digest: Omnicom Group finds CPM is down across programmatic and social, with video inventory stacking up; DSPs begin clamping down on bid duplication by SSPs; and Twitter makes working from home permanently an option for its employees.
CPM is down for social and programmatic, whilst video supply stacks up
A report by Omnicom Media Group has revealed that CPM has declined for advertisements across programmatic and social channels. The research found that CPM for programmatic display has fallen by 40% since early March, putting cost down to below USD $2 (£1.62). Social channels have also seen average falls of between 20% and 40% in their CPM, with Facebook seeing a 25% to 30% drop across its news feed and stories.
Premium video has experienced the least damage to its CPM, which fell by only 5%. This is partly due to the fact that most video deals are transacted on a fixed-price basis. However, the prudence of marketers as the economy flounders means that more expensive video inventory is remaining unsold.
Some video vendors, which mostly sell via auction, have managed to clear their supply by selling their inventory at significantly lower prices: YouTube, for instance, has carried on supplying skippable video ads for USD $10 (£8.14), three-quarters of their usual CPM. The variable pricing amongst standard video inventory could prove beneficial to publishers by sending advertisers in search of premium inventory in their direction.
DSPs clamp down on duplicate bids
Demand-side platforms (DSPs) are stopping multiple bids requests for the same ad impressions. Supply-side platforms (SSPs), which make bid requests on behalf of publishers, will be blocked entirely from certain DSP exchanges if they are found to be sending more than one bid request for a single impression.
The move follows an increase in the cost to publishers of processing bid requests, caused by a sharp rise in traffic as consumers flock to news websites for the latest information on the Coronavirus pandemic. DSPs had been aware of the need to clamp down on bid duplication before the global crisis, yet the financial burden of allowing multiple bids go unchecked has served as a catalyst for change.
The change could prove perilous for SSPs, which used duplicated bidding to improve their chances of winning the desired impressions, and had even been encouraged to send multiple bids by some DSPs. Some assert that the move will deprive SSPs of the chance to sell their entire inventory, whilst others argue that it fails to account for the differences in how individual SSPs operate. DSPs are taking different approaches to clamping down, so it will be interesting to see which proves least disruptive.
Twitter makes working from home permanent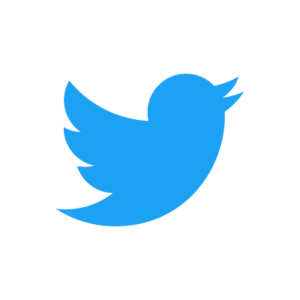 Twitter has given permission for its workers to continue to work from home permanently. In an email sent to employees yesterday (12th May), CEO Jack Dorsey, announced that all staff who could feasibly work from home would be allowed to carry on doing so even after the lifting of Coronavirus lockdown measures.
A spokesperson from the social media giant asserted that the company decided to make working from home permanently an option to protect the health and wellbeing of its employees, stating "we'll continue to put the safety of our people and communities first."
The US-based company was amongst the first to bring in work-from-home measures, encouraged its staff to avoid coming into the office from March. Dorsey asserted in his email that Twitter's offices are unlikely to reopen until September, with all business travel cancelled until then and all in-person events pulled for the rest of 2020.
Head of HR at Twitter, Jennifer Christie, admitted that she believes Twitter will "never probably be the same," after the rupture the pandemic has caused to daily life. Whilst it may be the first, it's doubtful that Twitter will be the only company irrevocably changed by COVID-19.