Instagram Launches New Ad Offering; INS Demands Compensation from Government
by Grace Dillon on 20th May 2020 in News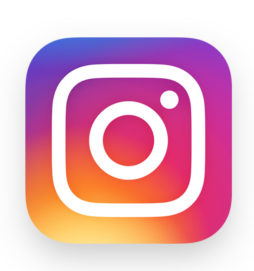 In today's ExchangeWire news digest: Instagram launches House of Instagram in Australia to encourage brands to advertise on its platform; the INS demands compensation from the government as lockdown measures see their ad revenues plummet; and ARN reports an increase in audience figures across its radio platforms.
Instagram creates House of Instagram to promote the platform to advertisers
Photo-sharing social media site Instagram has launched a new offering to encourage Australian brands to advertise on the platform. The online resource, named House of Instagram, offers advertisers insights into visitor metrics and recent trends, as well as advice on how to use the sites 'stories' feature for effective marketing. Instagram will also reportedly use House to publish performance data from its own ad campaigns.
The new offering has already been trialled with a number of brands, including L'Oreal and Telstra. House of Instagram is the latest addition by Facebook, which owns the platform, to keep brands advertising amidst the Coronavirus pandemic: the ability to order food, make donations, and buy gift cards from smaller retails were all introduced to the photo-sharing platform over the past few weeks.
Facebook Australia's director of marketing, Alexandra Sloane, stated that the new offering "is a place to discover how Australian communities, creators, and brands are using Instagram to connect as we take steps out of the COVID-19 crisis." It will certainly be interesting to see what difference House makes to advertisers' presence on the platform, as well as whether Instagram will make the feature available elsewhere.
INS slams government for neglecting struggling publishers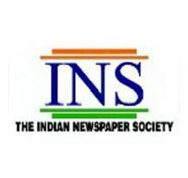 The Indian Newspaper Society (INS) and News Broadcasters' Association (NBA) have called on state governments to compensate media firms that have lost profits due to Coronavirus. The coalition insists that the authorities owe amounts of between Rs 1,500 crore (£161.6b) and Rs 1,800 (£193.9b) to several outlets after lockdown measures saw them lose substantial amounts in advertising revenue.
The INS put the responsibility for the losses squarely on the shoulders of the national government, asserting that it implemented measures to reduce newspaper advertising even before the virus reached India. The industry body further criticised local authorities for banning distribution, resulting in many newspapers having to suspend physical publication, as well as a wavering in subscriptions.
The NBA made a similar plea for government intervention to protect them against losses as advertisers pull campaigns. Broadcasters across the world have seen their revenues plummet as much scheduled programming, particularly live sports, continue to be put off until the health crisis abates.
Whether the appeals are successful remains to be seen, yet the situation in India is reflective of a wider struggle for publishers that feel their governments are failing to protect their industry against the fallout of the pandemic.
ARN reports growth across platforms during lockdown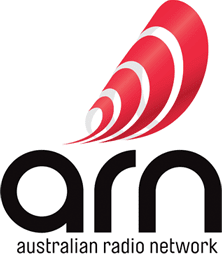 Australian Radio Network (ARN) has revealed that listeners of its radio streaming service rose during the period of lockdown. Data released by the network revealed that it has seen growth across its digital and radio platforms, with audience numbers increasing across its on-demand and podcast services.
Alongside a 10% growth in listeners to its radio streaming service, ARN also reported a 48% rise in visitors to its website, as well as a 43% increase in social engagement. In a statement announcing the results, ARN attributed its success to adapting its content to the needs of listeners under lockdown. Chief commercial officer, Pete Whitehead, stated that the figures indicate that audiences rely on radio "to provide connection and normalcy" during troubled times.
ARN also reported changes in the type of content listeners are tuning into, with lifestyle, health and beauty, news, and comedy programs seeing a surge in popularity. The data highlights the value of radio inventory as the crisis continues, and it will be interesting to compare the performances of other national broadcasters to see whether ARN's results reflect a wider trend.
TagsAPACAustraliaDigital MarketingIndiaPublisher