Ban on Political Ad Microtargeting Introduced in US; Pinterest Launches Grocery Feature
by Grace Dillon on 27th May 2020 in News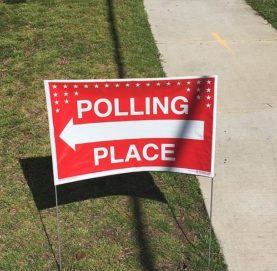 In today's ExchangeWire news digest: a new bill banning the use of microtargeting in political ad campaigns is introduced in the US; Pinterest sees success with a new feature that allows users to buy food through clickable ads; and Twitter Next APAC sees the appointment of two new heads.
Democratic bill looks to prevent microtargeting in political ads
A bill banning microtargeting in political advertisements has been introduced in the US. Submitted by the Representative of California, Anna Eshoo, the bill comes in response to the finding that 70% of Americans don't want their behavioural and demographic data to be used to determine which political advertisements they are shown.
The Banning Microtargeted Political Ads Act, raised today (27 May), will still allow advertisers to use location data to target their audiences, as well as any targeting that individuals voluntarily opt-in to. Applying on a federal level, the law will be enforced by the Federal Election Commission, and will be enforceable across "social media, ad networks and streaming services".
The move to limit granular targeting is a firm move to curb the "spread of false promises, polarising lies, disinformation, fake news, and voter suppression," stated Eshoo, who has been a vocal advocate for stronger privacy legislation. With questions still surrounding the role of advertising in Donald Trump's 2016 Presidential victory, the introduction of new laws is hardly surprising as the country moves closer to its next national election.
Pinterest ventures into to online grocery shopping with clickable ads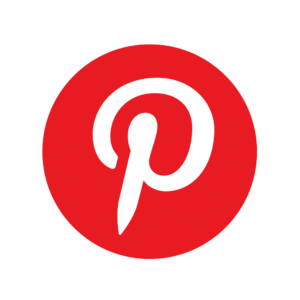 As the ongoing Coronavirus crisis continues to keep the world at home, the increased reliance on e-commerce and uptick in home cooking has set a promising scene for Pinterest. The image-sharing platform began testing a new feature which allows users to buy ingredients through clickable ads on its website last June, and has seen success since its launch this month.
Online food shopping has of course risen since the pandemic, with more consumers opting for a virtual grocery shop in the past two months than "in the last 6 years," according to Pinterest's head of global vertical strategy, Arthur Sevilla. The website has seen an increased interest in food-related searches, proving the advantageous timing of its latest product launch.
The new technology works by serving a relevant ad from a partner merchant alongside a user's search results. Users can then click on the ad to be redirected to a third-party vendor, where they can then search for a nearby supermarket, and then place their order online.
With e-commerce proving vital to consumers and businesses alike, Pinterest's foray into online shopping could not have come at a better time.
Twitter Next appoints new APAC leaders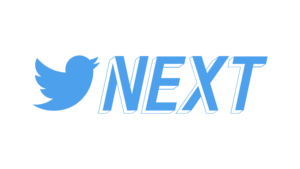 Twitter's brand strategy team, Twitter Next, has appointed two new heads in its APAC divisions. Daniela Bogoricin will take over as APAC director and Felix Cheng will take over as head of Greater China.
Bogoricin, whose 20 years of advertising experiencing includes tenures at WMcCann and Young & Rubicam, will move into the role after three years as leader of Twitter Next Brazil. Cheng, who has worked at Grey Group, JWT Worldwide, and AKQA, joins Twitter from IDEO Shanghai. Both will now be based in Singapore as they take on their new roles.
Twitter Next works as a consultancy for brands that advertise on the platform: the division analyses the millions of daily interactions on Twitter to gather insights to help businesses shape their content and brand voice strategies.
The ongoing pandemic has significantly influenced current trends and distinctly shaped receptivity towards advertisements. Bogoricin made it clear that Next is not simply a 'marketing opportunity' for brands to capitalise off of the pandemic, but a solution to help brands orientate themselves amidst the aftermath: "we do not recommend that brands opportunistically link themselves to it [COVID-19]. But this is a new reality which businesses must thoughtfully navigate."