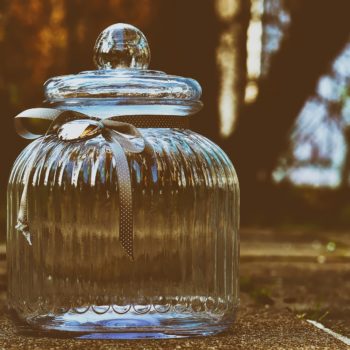 When Google announced earlier this year that it would be phasing out the use of third-party cookies in Chrome within two years - following similar moves by Mozilla's Firefox and Apple's Safari - it heralded in a new era of digital advertising.
There are of course challenges to navigate; marketers who rely on the use of third-party cookies in order to create personalised and targeted ads will have to reconsider the fundamentals of their audience strategies.
However, the industry now has a unique opportunity to embrace a better web and redraw the digital ad ecosystem around user experience. We spoke to IAB UK's Display & Data Steering Group to find out their thoughts on what's next and how we can collectively create new User ID solutions that work for all parties.
How will the role of identity evolve as we approach the end of the third-party cookie era?
"While the challenge of not being able to rely on third-party cookies is not new – it has affected Apple Safari, Mozilla Firefox, and of course mobile devices for some time – this is unchartered territory for many. While cookies are imperfect, the ecosystem relies on them for ad targeting, frequency control, bid optimisation, and attribution. Looking forward, signs point to the need for an alternative ID(s) to help facilitate transactions across our industry. Developing a scalable and reliable solution will not fall on one single entity, it will require all of us to collaborate."
Emma Newman, chief revenue officer EMEA, PubMatic
"As the role of identity evolves, the industry should move to a collaborative and more human model, in which consumers can receive the information they want, when they want it, without having to give up their right to privacy in order to receive it. In order to do so, identity needs to mature into an open, transparent dialogue with consumers, in which users know what their "data" really is, how it is being used, and how they can control or block its use. Providing these tools and controls removes the identity black box we have created by using third-party cookies."
Garrett McGrath, VP, product management, Rubicon Project
"Though potentially challenging in the short-term, we feel the 'end of the cookie era' will mark a positive shift for our industry - moving us towards a more people-based, deterministic model - and identity will play a key role in that. Without the crutch of cookies, we trust industry players will work more collaboratively and effectively to champion identity-based solutions and frameworks, making our progression to a people-based model more seamless."
Sara Vincent, senior director, strategic partner development, Index Exchange
"As we approach the demise of third-party cookies, our industry will be looking to gain maximum value from first-party data insights derived from direct-to-consumer touch points. First-party insights are key to facilitating a better view of audience identity between publishers and advertisers. This could come in the form of subscriber logins put in place by publishers or "Clean Room" style solutions for data sharing and analysis. In the meantime, we also expect to see continued investment in mediums and channels that are not reliant on browser-based cookies such as CTV, digital out-of-home, addressable TV, and data-driven linear TV."
Harvin Gupta, director, solutions engineering, Xandr
With a resurgence in alternative targeting solutions, how can we best use this shift in the digital landscape to our advantage?
"We have the chance to develop a scalable and reliable solution that is people-based and future-proof for emerging media (e.g. CTV). Whether you are a publisher or on the demand-side, now is the moment to take back the power of choice and utilise the ID(s) that work best for you. It is too early to name a winning solution, and that is why we are helping publishers implement, manage, and learn from multiple IDs through reporting. Staying in the conversation, actively engaging in organisations such as the IAB (Project Rearc and DigiTrust), Prebid, and W3C will also accelerate learnings and developments."
Emma Newman, chief revenue officer EMEA, PubMatic
"There's no singular solution that will work for all parties - no one-size-fits-all approach - but if your focus is on the user and their experience (as it should be), then solutions built around deterministic, first-party data become the clearest path forward. If we work together to build solutions that are people-based, we'll have access to greater opportunities for addressability and the capacity to scale, thus allowing us to move through multiple touchpoints on the user's journey and maintain personalised advertising without having to rely on cookies."
Sara Vincent, senior director, strategic partner development, Index Exchange
"Marketers will need to tune out the noise and focus on results. By measuring the impact of new tools and tactics on their business objectives, marketers can determine the best investments for their resources, while testing and then optimising each element of their campaigns to improve those results. For example, a marketer using contextual targeting to build new audiences should not only experiment with different topics and formats but also use its first-party data to identify what interests and content might appeal to its customers, then try building new contextual campaigns around those learnings."
Matt Bennathan, senior director, global platform partnerships, Oracle
"For digital, and web inventory, we envision solutions that are a combination of publisher-centric ID solutions, contextual, and predictive or modelled targeting. In particular, we predict contextual targeting capabilities, rooted in AI, will play a larger role. There will be ways to translate this tactic to the digital space, where based on the context of the content of the page, you can associate relevant audiences. Moving forward, we're excited to apply this advanced technology to better understand the context and sentiment of audio, images and video as well."
Harvin Gupta, director, solutions engineering, Xandr
"We need to talk frankly and honestly about identity and understand why it is breaking down at a macro level. The industry needs to take a step back, define what we've gotten right and wrong and really rethink how advertising should work today, particularly how identity and data associated with identity is collected, used and shared. We cannot and should not maintain the status quo."
Julia Shullman, chief privacy officer & general counsel, TripleLift
Why should we be optimistic about the future of identity in a post-cookie world?
"We are optimistic about the future of identity as the interests of consumers and advertisers are becoming more aligned. Consumers continue to become more aware of the value of their time and attention as advertisers are becoming more sophisticated - and responsible - about how they ask for that time and attention. This gives our industry an opportunity to be truly innovative in how we make that value exchange both possible and transparent."
Garrett McGrath, VP, product management, Rubicon Project
"The good news is people are starting to understand the intersection between identity, data, privacy, competition, strategy and the long-term state of the advertising industry. If we acknowledge that and work together, there is so much opportunity to fix the myriad of issues that we all grapple with on a daily basis. Ideally the framework behind any solutions are incubated and managed by an existing industry association like the IAB, which we believe is well-placed given its relationship with IAB TechLab. If the industry can't work together through its associations, there are companies that see the issues, understand the competitive and regulatory history and interests and will help drive the right solutions."
Julia Shullman, chief privacy officer and general counsel, TripleLift
"We should be optimistic about the future of identity because getting identity right means that we, as digital marketers, will deliver a better experience for consumers. The conditions that allowed for digital identity solutions in the first place are still present and, in fact, are more advanced than they have ever been. For example, brands now have an opportunity to leverage their first-party data to make better decisions, while building contractual relationships that give them much more transparency into the supply chain. That consolidated view and transparency will help advertisers understand their customers, so they can better allocate future investments. By focusing on those opportunities, our industry can transition smoothly to a results-driven, consumer-focused future, regardless of how the cookie crumbles."
Matt Bennathan, senior director, global platform partnerships, Oracle
Ad TechCookiesIdentityTargetingUK