The Marketing Maturity Index - Unify, Align, Achieve: Q&A with Salesforce Datorama's Nathan Barling
by Grace Dillon on 15th Jul 2020 in News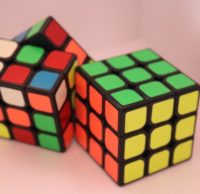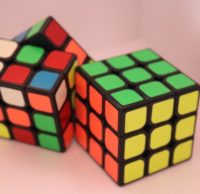 We may be just over halfway through it, but 2020 has already been a year of dramatic change for the advertising industry. The unexpected disruption of the Coronavirus crisis and anticipated, yet somewhat dreaded, changes to data regulation have meant that the industry has had to adapt. Nathan Barling (pictured below), global vice president of product marketing & head of evangelism at Salesforce Datorama, speaks to ExchangeWire about how implementing a Maturity Index (MI) can help marketers not simply adjust, but thrive during change. In this exclusive Q&A, Nathan outlines how an MI can bring clarity to marketers and their businesses by helping them to unify their teams, optimise their marketing data usage, and refine their strategies to achieve their goals.
From your viewpoint, what is the most important thing for marketers in order for them to reach their goals?
Alignment is definitely one that is top of mind. When a marketing team has a solid understanding of how the data it collects from various campaigns will go on to inform the strategy of the entire organisation, the business is far better poised for success. Oftentimes, we see marketing siloed off in its own bubble, but it's so important that it's integrated across the wider business.
Understanding the market and increasing the speed of insights is also vital. Especially now, with COVID-19,  a lot of brands are finding it critical to adapt their messaging. The relevancy of a lot of messaging has really changed, and a lot of what worked last year won't necessarily work now. On top of that, we've seen changes in the ways many brands' target consumers are interacting with them. Gaining insight into how consumers are reacting to a brand, and then applying those insights to the business' strategy requires agility, and brands must be nimble enough to be able to pivot their strategy in the wake of change.
And all of this is underpinned by data integration. With data connected and unified in one place, marketers are able to gain a holistic view into their marketing activities, analyse and act on key data insights and align their entire organisation to a single system of record.
What are the benefits of assessing marketing capabilities via a Maturity Index (MI)?
The most immediate benefit of implementing a Maturity Index (MI) is that the very process of setting one up provides an opportunity for a business to get an outsider's perspective on its strategy. Having someone else come in and take a holistic view invites teams to really assess their strengths, their opportunities, and how and where they can optimise their strategies. At Datorama, our MI is focused on assessing marketing intelligence capabilities– data integration and management, analytics and visualisation– and helping marketers gauge their ability to use their time and resources efficiently and effectively and ultimately impact business growth and drive exceptional customer experiences.
This process begins with drawing attention to the areas that may need improving, or highlighting unseen potential, and bringing the business' focus away from just standard metrics and onto what practical steps it can take. An MI clears away some of the technical clutter and puts business goals first. It puts brands in a position where they can align their actions to their goals, and implement all the systems and processes required to achieve them, making them well positioned to communicate and work properly across their whole team.
Setting everything out in an MI encourages marketers to be more ambitious, and to consider exploring areas they may not have before. By bringing a fresh, unbiased perspective in through the MI, businesses can look at experimenting with their marketing approaches. Having that space to explore channels that may actually prove more conducive to their goals can then be the first step towards building a more effective media plan. And that is integral to the success – when you're not constantly trying to improve or to innovate, you become stale, and your more adventurous competitors will ultimately surpass you.
How can an MI assist brands when it comes to data?
An MI not only provides a setting for marketers to analyse individual channels, but to also understand how individual metrics relate to one another. For example, the MI will outline how marketers manage data, not only from a validation perspective, but also in terms of how automated their processes are. So, at Datorama, we'll look at the freshness and frequency of a marketing organization's data sets, and then how that data is being used to test and learn, and whether it is being used to facilitate agile decisioning. When we evaluate all these factors, we consider the KPI frameworks, the way the data is being harmonised, and how the data is being governed and used. Once we do that, we can then start to eliminate some of the manual work and its overheads.
And the amount of manual work required to act on data is still a sizeable issue for many businesses. A marketing intelligence survey we conducted recently revealed that 57% of marketers spend at least a week out of every month integrating. Once you lessen the amount of manual intervention, you free up your team to have the time to invest in driving innovation, driving optimisation and driving growth. When they're in that position, they can begin to consider whether they are taking the necessary steps to truly understand the incremental impact of the approaches they are taking towards reaching their goals.
What benefit would the universal adoption of MIs have on tackling issues (such as fraud) in the ad tech space?
The maturity index is not necessarily going to sort out fraud, but what it really aspires to do is to contribute to better transparency in order to foster more trust. The MI is really a designed as a way to spur businesses to think about how they can create one single source of truth for data and details of the operations between client and creative agency. Once this reciprocity is established, both sides can make real progress towards reaching their goals.
Transparency has been a major concern within the industry recently, and it's something that brands really need to prioritise, not only in their dealings with partners, but also with consumers. Right now, so many brands are wondering how they can be most effective and how they can showcase their value whilst remaining relevant and sensitive to their customers' needs. Having more visibility into a holistic view of marketing data will lay a foundation for brands to be able to pivot their strategies, not only making them more resilient to changes to industry infrastructure, but also to shifts in market sentiment.
Once data becomes centralised, then the teams will have the tools, assets, and processes to not only showcase their performance, but to be as successful as they otherwise couldn't be. Having the space to scrutinise their processes gives companies an opportunity to reassess and, ultimately, innovate, which will lead to a far healthier ecosystem.
How have brands responded to Datorama's MI? Have you found them to be receptive to the solution?
We've had a very positive response from brands and agencies – our clients have been really receptive to the whole process, and have been open to adapting their approaches. By combining the MI with the industry reports that we compile, we can give businesses almost a kind of data maturity plan and a roadmap tailored to them.
I think it's important to understand that implementing the Maturity Index isn't a one-off event – we return to our clients around once a year to evaluate how their marketing strategies and processes have changed, and to help them set their targets for the next 12 months. It's is very much an ongoing partnership; we want to make sure that our clients are constantly innovating, seeing what is possible, and growing as a unified organisation.
Brand SafetyDataMarketingTargetingTransparency