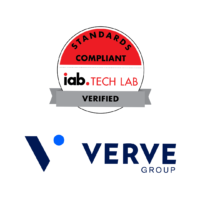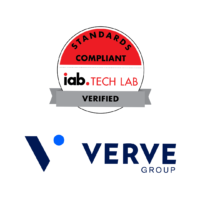 Verve Group, a global brand performance ad platform, today announced that it received the IAB Tech Lab's Open Measurement (OM) SDK certification for display and native video ad formats. This certification provides Verve Group partners with stronger ad viewability measurement and verification for in-app advertising. With growing adoption rates of other quality-related initiatives like app-ads.txt, sellers.json, and SupplyChain Object, Verve Group is committed to creating greater transparency for both buyers and sellers.
The OM SDK facilitates and standardises viewability and verification metrics of ads served within mobile apps. It also eliminates the need to integrate multiple third-party measurement SDKs making adoption easy for publishers and app developers. With the IAB Tech Lab's OM SDK, the industry now has a single viewability SDK for more efficient measurement and equal access to data for all vendors. Compliance with the OM SDK is voluntary, but Verve Group actively sought out this certification.
"The IAB Tech Lab's Open Measurement initiative helps buyers and sellers become more aligned on in-app viewability measurement and verification," said Ionut Ciobotaru, chief product officer at Verve Group. "We're excited to join the small but growing list of companies who have received OM SDK certification, and we will continue to focus on implementing tools that create a safer and more transparent digital advertising ecosystem."
By completing the IAB Tech Lab's thorough testing and certification requirements, Verve Group offers its publishers and app developers several benefits. They will no longer need to implement multiple third-party SDKs from ad measurement providers, thereby improving load time and user experience. They will also be able to offer more high-quality measurable inventory with higher eCPMs to increase their overall revenues.
Additionally, Verve Group advertising partners now have greater transparency into their media buying campaigns. Viewability continues to be a key aspect of measuring ad effectiveness as it helps advertisers know if their ad was actually seen by a user. Buyers can also easily track information on ad session lengths and user interactions, as well as access impression-level metrics for their in-app ads. Inventory that is OM SDK-compliant lifts the weight off the advertisers' shoulders enabling them to accurately measure and analyse their ad spendings.
Ad TechAdvertisingIn-AppMeasurementViewability