US Antitrust Chair Calls on Public to Curb Big Tech; WFA Reports Drop in Paused Ad Spend
by Grace Dillon on 6th Oct 2020 in News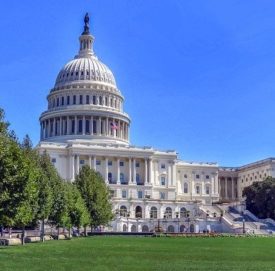 In today's ExchangeWire news digest: the chair of the antitrust subcommittee in the US Congress calls on the public to help rein in Big Tech; the WFA's latest Crisis Response Tracker reports a decrease in the number of international companies pausing ad spend; and Facebook files a lawsuit against 2 companies over data scraping.
Antitrust chair calls on public to help curb Big Tech
The chair of the antitrust subcommittee in the US Congress has called on the public to help curb the power of Big Tech. Representative David Cicilline said that implementing meaningful reform that will tame tech dominators Google, Apple, Facebook, and Amazon (GAFA) will be challenging without the support of the American people.
Speaking as part of a Yale University School of Law conference on Sunday, Cicilline said that reform "will only happen if we can rally the country around it, because we're fighting against strong economic forces and powerful corporations that are likely to oppose what we're trying to do."
Cicilline also stressed the importance of the public understanding the detrimental impact of the monopolisation of the tech space, including the resulting scarcity of verified news sources, which he warns poses a substantial threat to the democratic process. The call to action comes ahead of the release of what Cicilline deems the biggest antitrust law reform probe to be carried out by Congress in over 50 years.
The plea draws attention to the crucial role played by the user when it comes to regulating Big Tech. Whilst authorities from around the globe strive to tighten the reins on GAFA and their peers, their actions are rendered meaningless if a large proportion of those impacted by the reform are indifferent to it. However, with public consciousness of the power of Big Tech growing, Cicilline's call may well be heeded.
WFA reports lower proportion of companies are postponing ad spend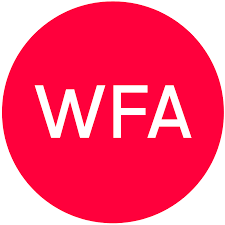 A report by the World Federation of Advertisers (WFA) has found that fewer than half of international companies are opting to postpone planned media spend. The industry body's latest Crisis Response Tracker reports that 46% of companies announced that they plan to hold off on marketing spend at the start of September, half of that reported in June, when a staggering 92% confirmed they would delay campaigns.
Whilst a significant proportion of multinationals still intend to postpone spend, the Tracker also found that most of these companies are opting to delay their campaigns for shorter periods. Only 13% of those surveyed intended to postpone spend by 1-2 months, a notable fall from 34% in June.
Despite most marketers still feeling either neutral or pessimistic about the current state of the market and its prospects over the next 6 months, optimism is growing tentatively. 21% report having a positive outlook on the current landscape, up from just 8% in June. However, hope for the next 6 months dipped slightly, falling from 27% in June to 23% in September.
WFA CEO Stephen Loerke described the findings as evidence of "some green shoots of recovery" but warned that "it's unlikely we'll be moving to 'business as usual' anytime soon."
Facebook takes data scrapers to court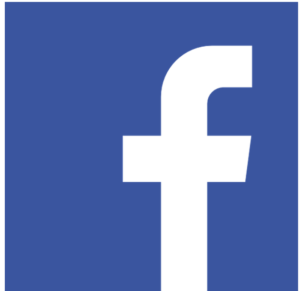 Facebook has revealed that it has filed a lawsuit against 2 companies that were involved in a "data scraping" operation. The international campaign saw participating companies gather information on users from across Facebook and sister-platform Instagram for "marketing intelligence" purposes, an activity which Facebook asserts violates its Terms of Service.
Israel-based BrandTotal, which claims to offer media teams insight into the social media strategies of their competitors via a real-time intelligence platform, is one of the companies named in the lawsuit. The other, Delaware-based Unimania, provided apps that purportedly allowed users to access social media platforms in atypical ways, such as by enabling them to view two social media sites simultaneously.
However, it's the provision of browser extensions Ads Feed, offered by Unimania, and UpVoice, offered by BrandTotal, that forms the main basis of the suit. The Mark Zuckerberg-led giant alleges that the use of these extensions violated its policies against data scraping by installing automated programs that mined users' personal information, including their location and date of birth, upon installation.
Having been at the centre of past controversies related to data-scraping, including the Cambridge Analytica scandal, it's not surprising that Facebook is actively pursuing a case.