Apple and Adobe in Alleged Privacy Workaround; Sonobi Secures Cohere Capital Investment
by Mathew Broughton on 28th Oct 2020 in News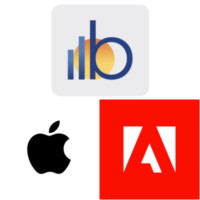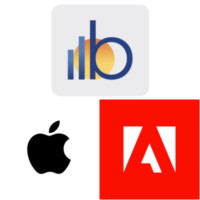 In today's ExchangeWire news digest: Apple and Adobe in privacy workaround; Sonobi secures Cohere Capital investment; and Omnicom revenue falls by 11.7%.
Apple and Adobe in alleged privacy workaround
Apple has enabled user-level tracking for Adobe, in direct violation of its WebKit policies for its Safari browser, via a CNAME subdomain workaround, according to an investigation by data analytics firm Blotout. According to the findings, Apple has allowed Adobe to act as a first-party through the securemetrics.apple.com subdomain, which certificate is registered to the latter technology firm. Moreover, Adobe is in turn actively encouraging users of its Experience Cloud platform to implement CNAME workarounds on their own sites to classify its third-party tracking cookies as first-party.
In a blog post, Blotout employees wrote, "Apple made it clear that it was willing to enact and enforce its tracking prevention philosophy, regardless of the cost, in order to protect users. But when it came to its own site, apple.com, it was willing to bend the rules, and opened a security hole in the process. So, while advertising technology players continue to suffer losses on Safari, Adobe is openly advertising an approach to circumventing tracking prevention in order to protect their Experience Manager product, while its security team gives a blind eye to the risks this poses for publishers. While we do not ascribe malicious intent to Adobe or Apple, it is still unfair and deeply disappointing to use different standards for everyone else while overlooking workarounds and vulnerabilities in your own properties."
Sonobi secures Cohere Capital investment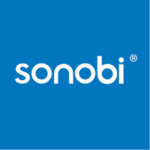 Advertising technology provider Sonobi, best known for its JetStream media marketplace platform, has announced that it has secured an undisclosed level of strategic investment from Cohere Capital. The funding will be used to support its acquisition strategy, targeting firms across the ad tech and martech landscapes, along with recruitment and development purposes. Prior to the latest round, Sonobi had received USD$10.4m via a Series A injection in 2015 led by Safeguard Scientifics, which has now exited their interest in the Floridian firm.
In a statement, Sonobi CEO and Co-Founder Michael Connolly wrote, "We are thrilled to partner with Cohere as we continue to invest in the resources and technology that will further fuel our growth and strengthen our market position. The Company has grown significantly in 2020, and we are launching a number of initiatives for our partners to continue that momentum. "We've been innovating market leading solutions since our inception, starting with inventing header bidding and most recently creating solutions for a cookie-less future. We operate as one of the most efficient, if not the most efficient, platforms in our industry and believe that we can achieve significant growth by acquiring and integrating a number of complementary leaders over time with Cohere's assistance."
Omnicom revenue falls by 11.7%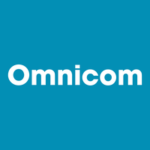 Agency holding group Omnicom has announced its financial results for the third quarter of 2020, detailing an 11.5% year-over-year decrease in revenue to USD$3.206bn (£2.459bn), which has been largely attributed to the ongoing affects of the Covid-19 pandemic. While net income for the group, which oversees marques including DDB; Hearts & Science; PHD; and TBWA; climbed by 7.96% to USD$313.3m (£240.3m), this has been largely attributed to a series of reimbursements and tax reliefs, as opposed to organic growth. Although the coronavirus pandemic is having a negative impact on the bottom lines of the holding groups, Omnicom's results compare unfavourably to its fellows which have also released their revenue figures thus far in October, namely IPG (-3.7%) and Publicis Groupe (-5.6%).
Speaking on the earnings call following the release of the results, Omnicom CEO John Wren commented, "As we expected, the negative impact of Covid-19 on our business peaked in the second quarter, and we experienced significant improvements in the third quarter. As anticipated, some of our clients' industries that have been hit the hardest, such as travel and entertainment as well as our events businesses, continue to be challenged."
Ad TechAgencyAppleInvestmentPrivacy