Gutefrage.net aktiviert Universal Identity von ID5, um eine 'cookieless' Identifizierung zu ermöglichen
by ExchangeWire PressBox on 3rd Nov 2020 in News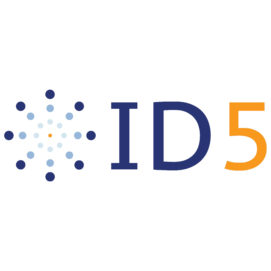 Gutefrage.net, die größte Beratungs-Community in Deutschland, integriert sich mit ID5, der unabhängigen Identitäts Lösung für digitale Werbung, um eine 'cookieless' Identifizierung zu ermöglichen. Marken und ihre Agenturen, die Universal ID verwenden, werden in der Lage sein, in Browsern, in denen Cookies blockiert werden, die Leistung von Kampagnen gezielt zu steuern, die Häufigkeit zu begrenzen und zu messen. Die Website, die 20 Millionen Unique User pro Monat hat, soll die Leistung des Safari- und Firefox-Verkehrs kurzfristig verbessern und auf die kommenden Veränderungen in Chrome vorbereiten.
Gutefrage.net, das sich vollständig im Besitz der Holtzbrinck Digital GmbH befindet, wird eine gemeinsame, datenschutzkonforme First-Party-Identifikationskennung, die von ID5 bereitgestellt wird, erstellen und an ihre Werbetreibenden verteilen. Die Website bietet eine kostenlose Plattform, auf der Menschen Wissen, Erfahrungen und Meinungen austauschen und entdecken können, finanziert durch Werbung. Seit ihrem Start im Jahr 2006 wurden über 80 Millionen Antworten auf mehr als 21 Millionen Fragen gegeben.
Martin Pichler, director programmatic and sales bei gutefrage.net Gmbh, kommentiert: "Die Werbeindustrie hat sich auf Cookies von Drittanbietern verlassen, die nun im Rampenlicht der Regulierungsbehörden stehen und von den Browsern entfernt werden. ID5 bietet eine datenschutzkonforme Alternative, die für die Nachfrageseite funktioniert und sicherstellt, dass wir weiterhin eine kostenlose Plattform für die Nutzer anbieten können".
Joanna Burton, chief strategy officer bei ID5, fügt hinzu: "Gutefrage.net hat eine große Reichweite in Deutschland und ein sehr engagiertes Publikum, welches sich verbindet und Wissen austauscht. Als Unternehmen haben sie ähnliche Werte wie ID5, darunter ein Engagement für das offene Internet. Wir freuen uns, dazu beizutragen, dass Werbung für ihre Konsumenten funktioniert, für ihre Werbekunden effektiv ist und eine zuverlässige Möglichkeit bietet, ihr Geschäft aufrechtzuerhalten".
Gutefrage.net hat das Transparency and Consent Framework 2.0 des Internet Advertising Bureau implementiert, das sich in den Privacy-by-Design-Ansatz von ID5 zur Benutzeridentifizierung integriert, um sicherzustellen, dass Werbung nur Nutzern gezeigt wird, die der Werbung zustimmen. Die Technologie wird die Website auch vor Datenlecks und anderen Problemen schützen, die durch die Verwendung von Cookies Dritter verursacht werden.
Gutefrage.net gehört zu einer Gemeinschaft von Verlagen, die bereits begonnen haben, den Universal-ID-Service von ID5 zu nutzen, darunter MailOnline in Großbritannien, Prisma Media und Le Figaro in Frankreich, DPGMedia in den Niederlanden und Cafe Media und Advance Local in den Vereinigten Staaten. Die Universal-ID-Lösung von ID5 erreicht nun mehr als 400 Millionen Unique User pro Tag auf über 100.000 Websites auf der ganzen Welt.

ID5
ID5 is the shared identity infrastructure designed to improve user recognition in a privacy-compliant way. ID5's solutions improve match rates between platforms and allow user identification in browsers where 3rd party cookies are blocked. ID5 enab…
TagsAd TechCookiesDataIdentityPartnership