Challenges, Opportunities, and Partnering with Ogury: Q&A with David Ribeiro, Voodoo
by Grace Dillon on 26th Nov 2020 in News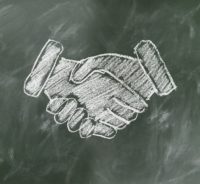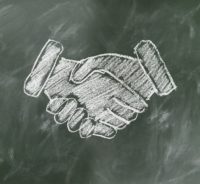 Whilst the events of this year have brought disruption to the ad tech industry, opportunities for growth have nonetheless found a way to the fore. In this Q&A, David Ribeiro (pictured below), user acquisition and monetisation team lead at mobile games publisher Voodoo, talks about the company's current priorities and challenges, and elaborates on Voodoo's partnership with Ogury.
Who is Voodoo and what is your role?
Voodoo is the world's number one mobile games publisher. Our mission is to entertain the world. We are based in Paris, and develop games both internally and in collaboration with hundreds of studios worldwide. The vast majority of our games are free-to-play hyper-casual games, developed for both Android and iOS.
Since 2017, when the company started to grow, we launched more than 100 mobile games and reached over a billion users worldwide. We have more than 300 million monthly active users and over 3.7 billion total downloads.
I'm David Ribeiro, user acquisition and monetisation team lead at Voodoo for over three years now. My role is to manage all our marketing efforts to support our games, which means all things promotion and driving maximum revenues to our studios.
What are your main challenges and opportunities as a business?
Our first challenge is to deliver a consistently seamless user experience for our players. With a hyper-casual game, you need to be able to pick up the game quickly and easily, understanding how it works within a few seconds of gameplay. This means that we have to really focus on the user experience, to make the game as accessible and understandable as possible to players of all ages and abilities.
The second key challenge is to acquire new players across all our games. This is where user acquisition comes into play. This industry is mainly driven by paid acquisition, the competition between games and apps is super high and requires an understanding of user behaviour, being innovative in media strategy and creative production, but also optimising at the most granular level possible.
The third challenge is to increase retention rates and time spent on our gaming applications. Unlike other gaming genres, hyper-casual games traditionally have short lifespans, designed to be played for a few days or sometimes a few weeks. So our goal, and challenge, is to increase retention and time spent on our gaming applications as much as possible within this window.
Over the years, we have built up an enormous amount of knowledge and expertise with regard to the hyper-casual industry, and have teams dedicated to optimising our games to increase these KPIs as much as possible.
What role does advertising play in your business model?
Advertising plays a tremendous role, as our hyper-casual games are based on a free-to-play model. Our success is driven by the scalability of our products and our capability to distribute them across the world, which is all thanks to creating a marketable and appealing gameplay.
Over the years, Voodoo has shown a strong capacity to promote and push our games through user acquisition and disruptive creative production. To succeed in our mission to entertain the world, we want to make our products as accessible as possible by giving them away for free. The only way to do this is to advertise within the game itself. This therefore accounts for more than 90% of our revenue.
What do you focus on when choosing an ad tech partner?
There are major key factors that we take into account when opting for an ad tech partner.
Scalability: Voodoo's portfolio includes around 300 million Monthly Active Users, so our partners need to be equipped to deal with our huge, widespread user base.
Compatibility: We release a lot of new games every month, so we need partners and features that can be quickly, easily, and automatically integrated, in compliance with our tech stack.
Value: We are always looking for partners who can bring added value to the business. For ad tech partners, this means the capacity to reach advertisers in our large ad inventory with quality ads that respect our users' in-app experience.
We love fair competition between our demand partners. As we do with our games to improve metrics, we use A/B testing to validate any increase in our overall monetisation yield, thanks to precise, well established metrics such as Average Revenue per Daily Active User (ARPDAU), which we balance with retention.
Why did you choose Ogury? And how does Ogury contribute to your business?
We have been working with Orgury since 2017. We started the partnership by integrating Ogury's SDK on one of our very first hit games, Paper.io!, and saw incredible results in terms of performance. This is why we then expanded Ogury's technology to a large part of our portfolio. Originally, the partnership started with Android but we are now also seeing great performance on iOS.
Ogury is a top-performing and reliable partner, we're delighted to have had their support over the years. Their monetisation solution is ideal for publishers who want to monetise their global inventory with premium brands. This has really allowed us to diversify our demand, benefit from brand seasonality, and increase the competition in our waterfalls, which all contribute to increased performance.
Ad TechGamingHyper CasualMobilePartnership