It's Been the Biggest Year for Digital Transformation: Q&A with Liam Brennan, MediaCom
by Grace Dillon on 1st Dec 2020 in News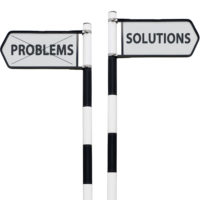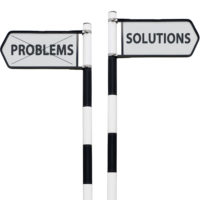 How has 2020 shaped digital media innovation and what have been the biggest takeaways to bring into 2021? ExchangeWire speaks with Liam Brennan, global director of innovation, MediaCom (pictured below) about brands' approaches to innovation and digital transformation, and how the pandemic has affected the brand-agency dynamic.
ExchangeWire: Which areas of innovation have interested you the most this year?
Liam Brennan: Overall, I don't think it's been a particularly innovative year for brands. By that, I don't mean brands haven't been undergoing rapid transformation, investing or trialling new technology or 'digitising' themselves. They most certainly have – indeed, it's been the biggest year for 'digital transformation' that I can recall.
Rather, most of the 'innovation' we've seen in 2020 is coming from brands who urgently need to catch up to competitors who have been more innovative over the last two to three years, and were much better placed to navigate the behavioural change bought on by the pandemic. Due to the chaotic nature of the year, there hasn't been a lot of 'newness'.
What's been interesting to me is the increasing emergence of the 'innovative' behaviours you often see at the likes of Google, Facebook, Amazon, Netflix, etc., becoming more common place across brands with legacy ways of working. To be innovative isn't solely about doing 'the new' or being first to market – rather it's often about embracing an experimental mindset and finding new ways to solve hard problems.
It's not always the brands I expected to 'pivot' fastest during the pandemic that ended up being those that were the best case studies. For example, grocery has always been a sector I've thought to be behind the 'digital' curve in the UK. The online shopping experience is pretty clunky; it's hard to discover new products; fulfilment has typically been unreliable and slow; and new competitors (Amazon) were posing more of a threat than perhaps realised.
When put under the extreme pressure of the pandemic, grocery brands not only did a fantastic job offering a service that stood up (mostly) to increased customer demand, but also improved their business model, particularly in terms of fulfilment methods, such as click-and-collect, in-store pickup, and on-demand services (via Ocado or Deliveroo). Post Lockdown #1 [in the UK], the needle swung back more to shopping in-store, but I imagine many first-time online grocery shoppers had a great experience and would be open to doing so again in the future.
Have there been any trends or developments that have surprised you? If so, what are they?
Whilst I'm not shocked that subscriptions and time spent with on-demand video services increasing during the pandemic, I'm blown away by how fast and immediate that growth happened, and indeed, how many people continue to use these services at a similar level to that seen during the first lockdown throughout the remainder of the year.
In many ways, 2020 has been a perfect storm for streaming, not just in terms of real-world circumstance, but also as a result of new entrants to the market with exclusive content, often aimed at a different user base to dominant Netlfix; for example Disney Plus, the more premium Apple TV Plus, or Britbox, which has appeal to an older audience. Sky also saw growth in their DTC offering (NowTV) by appealing to those who prefer a 'snackable' approach to content, or perhaps don't have access to their mainline cable services. YouTube consumption via TV also continues to grow year on year, as do OTT services like Roku.
There's a lot of high quality, uniquely available content available that starts at £5-6 a month. It's certainly not the 'death of TV' by any stretch, but 2020 will probably go down as the year when TV ceased to be watched in a linear fashion, and perhaps the year when 'Event TV', which is such a driver of terrestrial TV eyeballs and ad dollars, came under threat, not just from 'Big Tech'-created content, but also their increasing ability to buy the rights to said events by way of their trading muscle.
What impact have you seen COVID-19 have on innovation?
The year 2020 was a forced acceleration of digital transformation. Consumers were (and to some extent, still are) pivoting to 'digitised' versions of existing behaviours, many out of necessity. I expect we'll see a lot of these adopted behaviours normalise by summer 2021 when (hopefully) vaccines are rolled out and lockdowns are over. 
For brands, that leaves them with a difficult decision for next year – do they embrace the behaviour change they made during the pandemic to be more innovative, or do they revert back to more risk-adverse behaviours? I'm sure most will say publicly they'll do the former, but I expect many will gravitate to the latter, particularly in light of tighter recession budgets anticipated.
The good news is that brands will walk away from the pandemic with a better understanding of how they can use 'digital' media to reach their audiences alongside, or instead of, 'analogue' media, what 'data' means for their business, and possibility a transactional approach that balances offline and online commerce.
But brands should not see the pandemic as a one-off 'pivot' moment. It should instead be seen as a chance to continue controlled experimentation – look at new opportunities that support the overall business strategy; take risks by investing small amounts of time and energy into understanding how they can improve what is being done currently (or fixing gaps in capability); and, importantly, find ways to scale learnings across the business before the next need for urgent change arises. Innovative brands come out of recessions in a stronger business position – we saw that in 2008/09 and we'll see that again in 2020/21.
How has the pandemic shaped your role and the work of MediaCom?
We've had an interesting year as you can imagine! As an agency we've done well considering real-world events, and we've managed to win some new pieces of business in a light year for pitches. Of course, some of our clients have had a very difficult year, but there have also been pockets of growth, particularly those with a 'digital' focus to their business, such as eCommerce or streaming.
As an agency, the pandemic has really pushed us to collaborate better internally, which seems odd considering we've spent most of the year outside the office. Personally, I've found myself working more closely with other MediaCom-ers outside my typical wheelhouse and working on new clients' businesses, who needed to have additional hands on deck this year. I've probably learnt more on the job this year than all my years at MediaCom!
I've very much enjoyed working from home during lockdown. I became a father for the first time in September, so it has been rather lovely being able to spend more time with my wife and daughter. But I do miss the energy that comes from working with people face-to-face, as well as the events and conferences that make this such a fantastic industry to work in. Flexible working has been a massive success though, and I expect that will continue into next year and beyond.
How would you describe the current dynamic between agencies and brands? Have the events of this year influenced this?
There has definitely been a much tighter relationship between agency and brand needed to navigate the dramatic changes brought on by the pandemic. I've worked agency side for over 15 years (including the last big 'crisis' in '08), and it's always been those most turbulent times where the value of having a strong agency partner is best demonstrated.
Agencies have always prided themselves on having a deep understanding of a client's business beyond their 'role' in the overall marketing ecosystem. As a media agency, we're in a particularly interesting position as we're often the first to see those changes in audience behaviour and our client's customer base, as we're monitoring the performance of their advertising and conversions. When a client needs to 'pivot to eCommerce' we're able to say how much by, which audiences to focus on, and adapt both their media plans and comms to suit.
Many of the challenges that have previously existed with new agency competitors and models are still present, but 2020 has really helped reinforce the valued partner positioning of agencies. We, as agencies, now need to ensure we don't take that for granted, and continue to adapt to our clients' changing needs, and ensure that we reflect in both our value offering and our ways of working.
Which areas of innovation do you think tech vendors should be focusing on?
We're all guilty of this behaviour, but tech vendors often have a habit of coming up with solutions or 'stop-gap' fixes without first trying to work out the root cause of the problem at hand.
Take, for example, the discussion around the cookieless world, namely data collection and activation. Understandably, we do need to find a 'fix' for how to activate data that is held by brands and/or publishers, particularly if one can be found that is as good or close to what was there before. But few of the solutions at play are addressing the real 'human' cause for the issue, which has been bought on by people's increasing desire for greater privacy and control over their data.
We've seen many scenarios where audiences are willing to share their data with brands in a transparent fashion, typically as some sort of value exchange (a sample or trial, a useful utility, higher level of 'access' e.g. pre-sales) but rarely does the conversation start there – typically it's with a tech fix for the removal of the cookie or ID. Indeed, that may even be more of a challenge for the brand and agency than the tech vendor.
Approaching problems in this way not only doesn't solve the issue, but it's also a very short-term approach, as no doubt some of these proposed solutions will become invalid in due course. Tech companies who can apply innovative business or problem-first ways of thinking can really help crack these problems, for example, tech that can help consumers control, and monetise their personal data, would do well in the above scenario.
AdvertiserAgencyBrandsMarketerTV