2020 has Reiterated that Agencies Must be Flexible: Q&A with Helene Hall, Melt Digital
by Grace Dillon on 10th Dec 2020 in News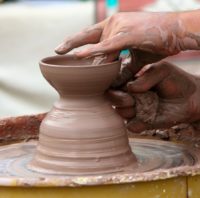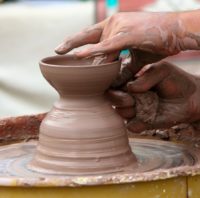 As we get ever closer to the end of 2020, more and more of us are reflecting on how the year's most significant event - the COVID pandemic - shaped the way our industry worked. Helene Hall (pictured below), CEO at Melt Digital, discusses how her agency adapted to the health crisis and why flexibility is key to survival in this exclusive Q&A.
What impact has the pandemic had on Melt Digital, and how did you respond to the crisis?
I've been very impressed by how we've all responded to the pandemic, both individually and as a team. We've always been a close-knit company which has and will always put people first. The pandemic has pushed us even closer together. I've seen the team support each other in every direction, and whilst it has been challenging, we've all walked the path with our eyes open, together.
From a client perspective, it has also been positive. I base my leadership and client-management style on relationships and understanding. With a strong client connection in the travel sector, we have witnessed first-hand the difficulties and impact the pandemic has had. In response, we have shown greater flexibility and understanding and strengthened our efforts to be the committed partners needed in this challenging time.
How do you think COVID has affected agencies and their relationships with brands and marketers?
Our relationships have become more real and tangible. The relationships that I believe will stand the pandemic and the test of time, whether they have paused or continued, will be based on:
Results and value achieved pre-COVID
Flexibility for reprioritisation of work and new areas of support
Heavier focus on open and transparent relationships. This is an enduring strength at Melt, one I'm sure has helped us reinforce relationships when budgets or needs are under stress and strain.
The industry was in a state of disruption even prior to the global health crisis. How is increasing fragmentation impacting agencies, and what do they need to do to manage it?
A more flexible system will help agencies adapt quickly to the changing needs of the staff, environment, and market. Agencies who were sitting on the fence relating to remote working, flexibility, transparency, and low client commitment, who hadn't made that decision to rethink early, have found the decision has effectively been taken out of their hands.
How has the increase in "in-housing" affected agencies, and how should they respond?
In-housing was definitely on the increase pre-pandemic, but in the last few months, the tables have turned somewhat. We're now seeing opportunities open up for agencies able to offer significant value with low risk and commitment. Again, this reinforces the need to manage a flexible agency model that scales and reflects the changing needs of each client.
With all the current disruption, caused both by the pandemic and preceding changes, what do you think the future for digital marketing agencies could look like?
I suspect we'll see an increase in micro-agencies, with SMBs taking a chance on new agencies created by ex-employees returning for contract work and offering strong corporate memory and relationships with staff still in the company. The larger agencies are likely to adapt and maintain their position in the short term, and I imagine their future success will be down to their ability or inability to be flexible.
About the author
Helene has a strong background in strategy, marketing, sales and operations including management roles in both agency and client-side. Her experience is built predominantly within the travel sector, but also includes pharmaceuticals, consumer products, and ecommerce.
Helene specialises in both holistic digital and organic strategies, which has been her passion throughout her career. As CEO of Melt Digital, a digital marketing agency specialising in organic performance, she has helped develop campaigns with brands such as News UK, Expedia, Spire Healthcare, Daily Mail and Made.com.
AgenciesCovid-19Digital MarketingIndustry InfrastructureTransparency