Being Able to Pivot is Agencies' Greatest Strength: Q&A with Jay Friedman, Goodway Group
by Grace Dillon on 16th Dec 2020 in News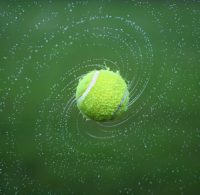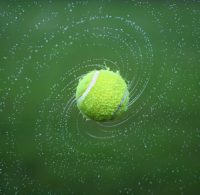 If 2020 has taught businesses anything, it has to have been the need to be adaptable. With a global pandemic sending industries across the globe screeching to a halt, companies have needed to be more innovative and more open to change than ever before. In this exclusive Q&A, Jay Friedman (pictured below), president of Goodway Group, tells ExchangeWire about how the nature of the agency as an entity has been shaped by this dramatic year.
How would you describe the current nature of the agency?
Plainly speaking, I see the current nature of the agency as a honed, more extreme version of what agencies have been since media and creative separated 20+ years ago. However, it is perhaps worth some in the agency business reminding themselves who they are an agency for, namely the brand and marketer, not a media platform or themselves. Agencies continue to invent new revenue streams and marketers are inventing new ways to avoid them. However, the ongoing digitisation of media and rapid shift towards DTC has enabled marketers to bring more in-house, which is what will finally force agencies to truly adapt. The real opportunity lies in the challenges that agencies are facing, which I discuss toward the end.
How has the relationship between brands and agencies changed in the last year?
Brands are increasingly on the hunt for partners that deliver value, speed and quality and this has separated the wheat from the chaff in agency land. Brands have always hoped for commercial appreciation of their business model, but now it is as mandatory as is the demand for agility. The independent agency community has unsurprisingly benefitted with this context. While brands have always been cost-conscious, this year brought cost-consciousness to a new level. This prompted more brands to bring more functions in-house than they had before and rightfully question where they were getting value and where they weren't. From what I've seen, agencies that deliver clear value on outcomes and incrementality have weathered this year very well.
How has the pandemic shaped the role and work of agencies?
More than ever the pandemic has necessitated not just adaptability but also extreme flexibility. That could be in terms of the type of support or in terms of remuneration model or payment terms, but willingness to change and adapt has been a central theme. Fortunately for agencies, they have a strong history of pivoting quickly. Much better than internal marketing departments, actually. Agencies that were able to both pivot quickly and think ahead about how the pandemic will change how brands are bought and considered have done very well. At Goodway and CvE we talk about our purpose of making all ad spend honestly smart, but link that to the client's purpose as well. For a mattress retailer, we must remind them that being honestly smart in advertising helps get the right message to the right person to help people get a great night's sleep. In short, it's my hope that brands and their agencies have re-solidified their shared purpose to drive results at a time when the world has seen more change than ever.
How have agencies adjusted their operations to meet the needs brought about by increased digitisation?
I have observed two contrasting paths. For clients that prefer to pay on an FTE basis, the incentive for agencies to digitise unfortunately isn't there, so apathy and inertia reigns. For clients that pay for outcomes, incrementality, and value, I've seen agencies focus on automation and digitisation in really intelligent ways. Publicis developed Marcel, for example. In the US there are a number of agencies using Basis by Centro. We built G90 which is a full, end-to-end, campaign management system. This includes campaign setup that pushes out to platforms, SmartGuard™ that monitors campaigns for anomalies, and an integrated billing system so clients are billed quickly and accurately.
How is an increase in in-housing affecting agencies, and what are your thoughts on brands' decisions to in-house?
In-housing is a complex, multi-faceted beast and it is for this reason that I think there are nine levels of in-housing to be considered. In fact, as it is rarely an all-or-nothing proposition, we prefer to term it "right-housing." Ahead of determining what to in-house, in our experience brands need to first be crystal clear on the media operating model they desire and the accompanying purpose. Is it about transparency? That can be achieved without significant in-housing, and just requires an honest, transparent agency to work with. Is it because the brand feels it needs to own its own data? The same thing applies. If, however, it is a result of a strategic imperative where, for instance, due to a shift towards direct-to-consumer, the brand feels that digital media and creative should be a core competency of their business, then it begins to make much more sense. For most brands, this is not the case. Most brands have in-house legal counsel but still lean heavily on external counsel for expertise. Schools have an in-house nurse for the basics, but certainly recommend a child sees a physician for anything beyond the basics. Brands have marketers in-house and, when those brands have great agencies that focus on incrementality and real outcomes, are likely best off leaning on an external expert for the bulk of the expertise that it takes to drive statistically valid results through incrementality.
What are the biggest challenges ahead for agencies?
Marketing is becoming a science, and most of the world does not yet see this. In the 1930s the world transitioned from homemade illness remedies to pharmaceuticals. Whiskey transitioned to antibiotics. For those who focused on home remedies and didn't adapt to becoming chemists, the game was over. The same has occurred with farming. We went from farmers being great because of intuition to farmers being great because they understand the science of farming. This is happening in marketing and I'm surprised by how few agencies (and publications!) recognise it and are shouting about it.
Regardless of what happens with cookies and IDFAs, we will have enough information to measure incrementality with strong confidence levels. Boards and CFOs must treat every dollar/pound/euro inside an organisation as fungible. Money spent on marketing could just as easily be spent on facilities improvements, R&D, or product development. If a board sees real returns from money spent in R&D but only guesses from the returns in marketing, the CMO will be last on the board agenda. But, when a CMO shows up with concrete data about lift and how money being invested in marketing is a key growth-driver for the business, the CMO ends up first on the board agenda.
As 2020 has seen all brands dial up their digital transformation efforts and increase digital investment, this has multiplied the number of disciplines and initiatives that marketers need support with. To stay relevant and navigate around the tanks on their lawns from management consultants, agencies must adapt to provide the necessary advisory and consulting services here. Much of the time this is more about readiness and expertise ahead of spending media dollars so agencies must both think beyond paid channels, and dial up their capabilities in areas such as data, technology, and behavioural change.
Agencies must move from asking, "What's our budget?" to "What's our revenue target?" When agencies help CMOs think like this, respect from the board, CEO, and CFO expands the CMO's influence, and gives the agency much more authority to create great work. The best agencies are already meaningfully down this road with most of their clients.
Ad SpendAgenciesBrandsCovid-19Digital Marketing