Re-Architecting the Mechanisms of Digital Marketing
by Grace Dillon on 29th Dec 2020 in News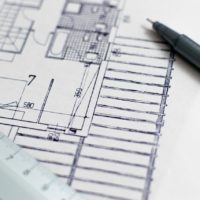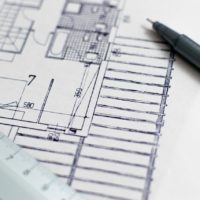 Trust and transparency have long dogged the ad tech industry, with many welcoming the introduction of tighter data legislation and the overhaul of targeting infrastructure as steps towards achieving a more open and honest space. These changes are not a cure-all, however, and more needs to be done to resolve what is a deeply entrenched issue. In this exclusive article, Jonas Jaanimagi (pictured below), technology lead at IAB Australia, writes about how the industry can rebuild its foundations in order to put trust and transparency at its core.
Much has been made this year of the forthcoming debilitation of third-party cookies, and potentially mobile ad IDs, for digital marketing - and in truth, rightly so. A value exchange has been in-play for the last 25 years or so, whereby consumers have merrily accessed free content and services across the open internet in return for being exposed to relevant advertising experiences as they do so. However, this ultimately binding contract between consumers and the entities that facilitate these relationships was never made truly clear and obvious to all the participants. It set the theme of trust and transparency with consumers, which had become a core challenge topic for industry bodies already across all the internal and external moving parts.
The first wave of issues were related to users being bombarded with ads creating poor experiences, a bad practice which the industry has largely been successfully combating through a blend of best practices and enforced limitations to strike a better balance for all concerned. Organic and well-meaning innovation has led to complexities and in turn the halo of accountability has become a noose, while the ruthlessly elegant simplicity of cookies has resulted in an out-dated and unprogressive solution becoming overly ubiquitous.
Increasing legislative pressure and consumer concerns has led to the global technology companies that own and manage the applications through which we experience the internet to proactively draw the line and set the deadline for a universal and enforced collaborative improvement. The clock is now ticking… and the deadline is sometime before the end of 2022, after which the ability to target, manage and measure the majority of the marketing campaigns across the open internet will be removed.
As a result, the future success for our industry will require three critical elements: being truly honest about the core underlying failures, open about the challenges to be faced and avoiding the historical approach of noisy and short-termist quick fixes.
Collaborative Re-Architecting
Project Rearc, an IAB-led collaborative project to re-architect for these future limitations, has been underway for most of 2020 - and the resulting engagement has honestly been impressive. Almost 700 people, from 40 different countries representing over 400 companies and 20 trade industry organisations, have at some time this year been directly involved. Initially there were fears of a proliferation of procrastination and panic across the industry. Thankfully this has largely not been the case, mainly due to the efforts and energy of the IAB Tech Lab team as a driving force for good. Some cynicism and conspiracy theories have sprung up, which unfortunately is to be expected, but overall the engagement numbers speak for themselves.
Overall, there are three logical phases to Project Rearc; 1. ascertain the requirements, 2. evaluate the options and 3. design/test the potential resulting solutions. The ultimate aim is to provide a consistent set of standards that can technically allow for all the business requirements, fully facilitate consumer privacy obligations and technically enable for all the various accountability mechanisms envisageable.  We are now well into phase 2 and various proposals from the very best globally are constantly being received and reviewed as suggestions, that can feed into the building and testing of the resulting frameworks of standards to come.
Largely these are falling into three areas:
Authenticated Consumers: A variety of proposals have been submitted related to open source and interoperable ID frameworks – most commonly built from consumer-provided, hashed and encrypted email addresses. Regular rotations of decryption keys will enforce accountability measures and consumers will be able to easily view and manage their preferences and opt out at any time, introducing significant upgrades to consumer privacy and transparency. Approved and trusted third parties can execute on behalf of trusted first parties, without enabling unauthorised third-party tracking and/or data collection. For long-term feasibility, standardised ID solutions will have to be coupled with relevant global tech standards (taxonomies, processes and data transparency), policy discussions, related privacy frameworks and cross-stakeholder industry alignment efforts. Additionally any and all consumer messaging, policies, disclosures and controls must have agreed consistent minimum standards from a global technical perspective - but with some localised cultural flexibilities in terms of language, implementation and oversights.
Anonymous Consumers: These fully anonymised proposals function by only enabling the passing of content-based and contextual attributes, underpinned by standardised taxonomies, and without any user IDs. For some time now detailed semantics have been providing phenomenal insights into the contextual value and meaning of content due to the content, form, style or origin of text - rather than simply assessing the traditional linguistic definition of any words or keywords. More recently these targetable attributes have been supercharged by incorporating machine-learning capabilities against any insights, along with natural language processing and even image recognition. It's becoming an interesting area for innovation in ad technology and is very safe as a general approach for any consumer privacy related concerns.
Anonymous to all except Publisher/Marketer: A series of proposals are being received which allows for publishers and marketers to manage and ultimately match consensual users into pre-determined interest groups, or cohorts, but without the use of any trackable user IDs. Thereafter there have been a number of different proposals and iterations related to where these data sets will physically reside, whether the data can continue to successfully and safely feed into any machine-learning decisioning and modelling, and where the advertising auctions could physically take place. Many of the earlier suggestions (such as Google's Privacy Sandbox) proposed that these would all be in-device/browser and the more recent are suggesting they be hosted directly by certified publishers or else hosted by trusted and/or benevolent independent third-parties. The anacronyms of the majority of these proposals and iterations have mysteriously taken-on a bird theme.
At the philosophical core of all of these proposals, alongside the various mechanical puzzles, are the core topics that have persistently challenged us all – transparency and trust. This is an obligation both internally between everyone involved as well as externally with consumers, legislators and all the affiliated commercial participants across both the buy and sell sides.
Enabling Longer Term Innovation
Amongst all of these many moving parts and known unknowns, exists a genuinely exciting set of opportunities for positive change through innovation. For businesses that can constructively participate, put transparency, trust and consumer privacy first and ultimately competently follow the resulting frameworks, opportunities abound. Being able to envisage and participate in an improved ecosystem is an exciting proposition and everyone wants to enable our industry to continue to thrive commercially, but also to be one that we can all truly believe in and be proud of. It all goes back to the core commitments to transparency and trust, but also to ensuring that we can future-proof the ongoing innovative growth without revolutionary interventions from governments or major consumer technology providers. With the right collaborative and well-tested frameworks everyone can confidently progress with the knowledge that some flexibility for innovation remains, but always within responsible and workable parameters.
It's also sensible to remain aware that some current pan-industry solutions which already exist are being marketed as future-proofed long term solutions. Whilst technically competent, these will still remain unconfirmed as many are making claims to meet a set of collaborative standards that have not yet been released or address product roadmaps that are not yet articulated. Viable solutions in the short-term are fine, and they will hopefully feed into the overall framework - but we should remain wary that many of these products will only really benefit those that are selling them or can transact within the fragmented consortiums created. Often the landscape looks like evolving, in the short-medium term at least, into the federation of ad networks that dominated supply some 15 years ago, rather than the well-functioning eco-system of the future that we are all hoping for.
It Takes a Village
The important take-aways here are related to positive signs of committed engagement and active global collaboration. The understanding that we're all in this together has been heartening. Thankfully, the majority of our members are not putting their heads in the sand, awaiting a 'silver bullet' solution from someone else or jabbing the finger of blame. Most are listening, taking the project seriously and are keen to know how to more completely co-operate and engage.
A working-group of members will be launched in Q1 2021 in Australia to actively participate in Project Rearc, with the intent to both represent and constructively input. If there is an appetite to do so, we will look to extend this out across the APAC region in collaboration with IAB Tech Lab. There is an obligation for our industry members from within each market to ensure that the relevant legislative consumer privacy obligations and business requirements are being responsibly clarified and competently considered.
There is also the opportunity to add value and diversity of flavour to the overall resulting standards, particularly where innovation is so rich or where consumers are mobile-only, rather than mobile-first, as is the case in some markets within APAC. Wanting to get involved directly may be optional, but we honestly believe that it should be mandatory if we all want to be able to continue to grow together.
CookiesDataDigital MarketingIndustry InfrastructureTransparency