Adform Partners with AdsWizz to Unlock Audio Inventory at Scale on the Adform DSP
by ExchangeWire PressBox on 11th Jan 2021 in News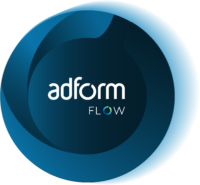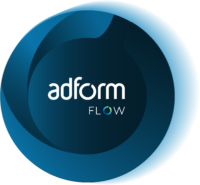 Adform, the Integrated Advertising Platform (IAP), has today announced a direct integration with the leading global technology provider for digital audio advertising solutions, AdsWizz. The partnership will simplify the process of running programmatic audio campaigns at scale for advertisers via the Adform DSP.
Audio has become one of the fastest growing channels, boosted by changes in consumer behaviour through COVID-19, with 29 million people in the UK listening to 12.8 hours of digital audio weekly.
Now, this integration provides brands and agencies using the Adform buying platform with access to audio inventory from major publishers globally, as well as to the largest and fastest growing global audio marketplace, AdsWizz's AdWave platform. Adform customers can now tap into new inventory sources connected via the AdsWizz platforms at scale and target specific audiences across premium, digital audio publishers. Through Adform's IAP, advertisers will be able to reach 200 million unique users globally, offering 20+ billion monthly impressions, providing multiple touch points throughout any given campaign.
Brand-safe, premium podcast and streaming inventory will now be available via Adform's omnichannel DSP from audio publishers including RMS, Bauer Media Audio, Mediamond and many others. As audio consumption continues to rise, inventory availability increases, with advertiser interest at an all-time high and access now easier than ever before, this partnership also supports audio publishers enabling them to monetise their premium inventory efficiently.
"We're excited to offer access to the largest global audio marketplace through Adform's IAP. We pride ourselves on reacting swiftly to our customers' needs, so partnering with AdsWizz is a logical choice that will provide advertisers with the scale they need to make the most of audio platforms. We look forward to evolving our partnership as this exciting channel develops," comments Troels Philip Jensen, CEO, Adform.
"This integration is a fantastic opportunity for AdsWizz to access the additional demand for audio inventory worldwide. The integration with Adform's IAP is a great opportunity for our publishers to connect to more buyers interested in audio advertising," added Alexis van de Wyer, CEO, AdsWizz.

Adform
Adform is the only global, independent and fully integrated advertising platform built for modern marketing. Its unique enterprise technology – Adform FLOW – harnesses superior user experience and a scalable, modular and open architecture...
Powered by PressBox
Ad TechAudioDSPInventoryPartnership